NBA: Are the Washington Wizards for real?
1,176 total views, 1 views today
by Henry L. Liao
There are six teams tied for the NBA leadership heading into the games on Tuesday, Nov. 2, Manila time.
With identical 5-1 records are Miami, New York, Washington and Chicago from the East and Utah and Golden State from the West.

The surprising teams are the Wizards, Bulls and Warriors.
Six games don't make a season. That's why it's hard to say a trend has been established since there are 82 games during the regular wars. After all, the regulars are not a sprint, but a marathon that concludes in mid-April.
Be that as it may, it's interesting to track the strong start of the Washington Lakers, I mean, the Wizards.
During this stretch, the Wizards have beaten the off-and-on Boston Celtics twice – once at the Capital One Arena and once away from home. They have also been involved in a pair of overtime games – both victories- against Indiana (one OT) and Boston (2 OT).
Overall, the Wiz are 3-0 at home and 2-1 on the road.
The lone blotch on their record was a 104-90 loss at Brooklyn last October 26 following a 2-0 start to the season
On Tuesday (Nov. 2), Washington travels to Atlanta to face the Hawks armed with a three-game winning streak.
No question, Bradley Beal is the Wizards' meal ticket, having been with the D. C. club since 2012-13. The 6-4 shooting guard, who can opt-out of his contract after the season to become an unrestricted free agent, is averaging a team-best 24.4 ppg in five games (he missed a game vs. Indiana due to a hip injury), along with 6.2 rebounds and 4.8 assists.
Spencer Dinwiddie, a 6-foot-6 ex-Brooklyn Net guard acquired through an offseason trade, is making ($62 million over three seasons) 19.8 ppg and 5.6 apg (also in five contests) as a starter in the frontcourt. He suffered a partial ACL in his right knee that limited him to just three games with the Nets in 2020-21.
Then again, it's is the play of the troika of former Los Angeles Lakers that have heavily contributed to the Wizards' early success.
Montrezl Harrell, Kyle Kuzma and Kentavious Caldwell-Pope, whom the Wizards obtained from the Lakers in a trade involving the mercurial Russell Westbrook, are doing great for Washington.
The 6-7 Harrell has been inserted into the starting lineup in the last two games in a small-ball scheme after 6-9 regular Daniel Gafford (8.0 ppg and 4.0 rpg) went down with a right quad contusion in the first encounter at Boston.
Harrell is one of two Wizards averaging a double-double with 19.3 ppg and 10.2 rpg. The other is 6-9 forward Kuzma, who leads the team at 11.8 rpg along with 15.5 ppg.
Pope, a 6-5 starter along with Kuzma, is norming 9.5 points every time out in tandem with Beal in the backcourt.
And Japanese-born Rui Hachimura, a 6-8 power forward in his third season has yet to suit up a single game due to personal reasons.
Hachimura represented Japan in the Tokyo Olympics last July. However, he has not communicated with team officials since training camp although reports say he has been working out on his own.
Other members of the Washington rotation are Brazilian playmaker Raul Neto, forward Davis Bertans, guard Aaron Holiday and sophomore pro-Deni Avdija, a 6-9 Israeli-Serbian frontliner.
Washington is mentored by first-year coach Wes Unseld Jr.
His dad Wes once also piloted Washington in the late 1980s and early 1990s and is one of only two men in NBA history to capture Rookie of the Year and MVP honors in the same campaign in 1968-69 with the Baltimore Bullets, the harbinger of the Wizards.
Are the Wizards for real? It's too early to tell.
Washington squeezed into the NBA playoffs last season (thanks to Beal and Westbrook) following a successful play-in run. Me thinks the resilient Wiz will make the postseason again as a regular top-six automatic entry.
After their game at Atlanta, Washington will have another three-game home set against Toronto, Memphis and Milwaukee in a three-game home set.
By then, 10 games will have been completed out of 82.
Anything is yet possible down the road, especially if injuries or other health-related issues take their toll on the Wizards or any other NBA team.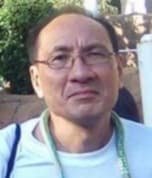 Latest posts by Henry Liao
(see all)