Starz in Development on 'Outlander' Prequel, 'Outlander: Blood of My Blood'
1,462 total views, 1 views today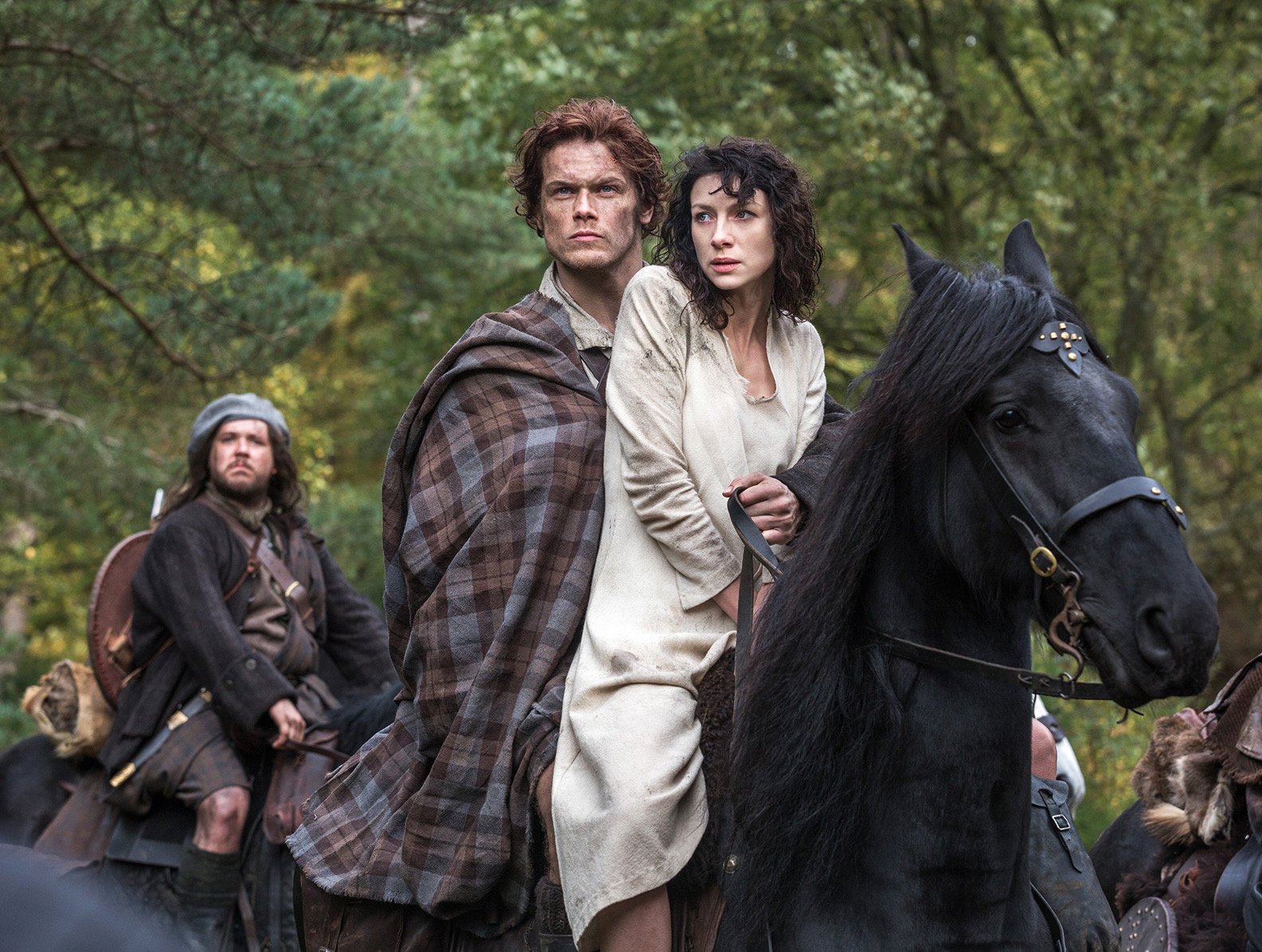 STARZ is developing the highly-anticipated prequel to its worldwide hit series "Outlander" titled "Outlander: Blood of My Blood."
The writers' room is underway on the drama that will follow the love story of Jamie Fraser's parents. The series will be available across its international footprint on STARZ in Canada and STARZPLAY in Europe, Latin America and Brazil.
"'Outlander' is a riveting show that from season to season has captured the hearts of its fans around the world," said Kathryn Busby, President, Original Programming at STARZ. "We are excited to peel back the layers of this vibrant world to bring our audience the origin of where it all began. Matthew, Maril and Ronald will continue to bring their excellent vision and creativity to this new iteration, and we can't wait to see what happens next."
Matthew B. Roberts is writing "Outlander: Blood of My Blood" and will serve as showrunner and executive producer. He is also the showrunner and executive producer for "Outlander" which is currently in production on its seventh season. In addition to Roberts, Maril Davis will also executive produce the prequel along with Ronald D. Moore, who developed "Outlander" for television, under their production banner Tall Ship Productions. Story Mining & Supply Company will also executive produce with Diana Gabaldon serving as a consulting producer.
"Outlander: Blood of My Blood" will be produced by Sony Pictures Television. Executive Vice President of Original Programming, Karen Bailey will oversee the prequel on behalf of STARZ.
The "Outlander" television series is inspired by Gabaldon's international bestselling books, which have sold an estimated 50 million copies worldwide, with all nine of the books gracing the New York Times best-seller list. The "Outlander" television series has become a worldwide success with audiences, spanning the genres of history, science fiction, romance and adventure in one amazing tale.
---
---
About STARZ
STARZ (www.starz.com), a Lionsgate company, is a leading global media streaming platform committed to delivering premium content that amplifies narratives by, about and for women and underrepresented audiences. STARZ is home to the highly-rated and first-of-its-kind STARZ app that offers the ability to stream or download STARZ premium content, as well as the flagship domestic STARZ(R) service, including STARZ ENCORE, 17 premium pay TV channels, and the associated on-demand and online services. In 2018, STARZ launched its STARZPLAY international premium streaming platform to provide subscribers access to the "best of global SVOD." STARZPLAY, coupled with its STARZPLAY ARABIA joint venture, has expanded its global footprint into more than 60 countries throughout Europe and Latin America along with Canada, Japan, India and Indonesia. STARZ and STARZPLAY are available across digital OTT platforms and multichannel video distributors, including cable operators, satellite television providers, and telecommunications companies around the world. In February 2021, STARZ launched #TakeTheLead, a multi-faceted and innovative inclusion initiative expanding its existing efforts to improve representation on screen, behind the camera and throughout the company.
About Sony Pictures Television
Sony Pictures Television (SPT) is one of the television industry's leading content providers, producing, distributing and carrying programming worldwide in every genre and for every platform. In addition to managing one of the industry's largest libraries of award-winning feature films, television shows and formats, SPT is home to thriving global content business, operating a robust portfolio of wholly-owned and joint-venture production companies across the U.S., Europe, Latin America, and Asia Pacific, as well as linear and digital channels around the world. SPT is a Sony Pictures Entertainment company, a subsidiary of Tokyo-based Sony Group Corporation.