COVID Surge in the NBA
13,592 total views, 7 views today
By Henry L. Liao
December 18 Manila time is the deadline wherein all NBA players are obligated to take a vaccine booster shot.
Non-compliance means players will be required to have game-day testing until such time they have taken a booster shot.

Around 97% of the NBA players are fully vaccinated and more than 60 percent have taken their booster shots.
To date, 62 NBA players (in addition to team staffers) have entered the league's health and safety protocols due to COVID-19.
And yet there have been a surge in the number of cases over the past two weeks – 47 player cases – or since Thanksgiving Day (a probable superspreader event). Most of the players tested positive for the virus.
A pair of games by the Chicago Bulls have since been postponed after 10 of their players caught the virus and had to be sidelined for at least 10 days due to the NBA's health and safety protocols
The Bulls are still without their top scorers DeMar DeRozan and Zach Lavine after Nikola Vucevic had earlier served time in isolation after testing positive. Also sidelined were former NBA slam-dunk champion Derrick Jones, Alize Johnson, Troy Brown Jr., Coby White, Javonte Green, Matt Thomas, Ayo Dosunmu, and Stanley Johnson. All Chicago players were said to be fully vaccinated.
Also infected were Bulls staff members Stacey King and Bill Wennington.
The Charlotte Hornets, hard-hit with seven COVID-19 cases, continue to be without 2021 NBA Rookie of the Year LaMelo Ball although Terry Dozier, PJ Washington, Nick Richards, Mason Plumlee, Ish Smith, and Jalen McDaniels have since returned to action.
Significantly, the Bulls and Hornets had played against each other before the emergence of the breakthrough cases.
Last month, the Philadelphia 76ers lost Joel Embiid and Tobias Harris, Matisse Thybulle, and Isaiah Joe and the four combined to miss 27 games after testing positive.
This week, Georges Niang became another of their victims.
The Brooklyn Nets are without seven men due to the protocols, including starters James Harden, LaMarcus Aldridge, and DeAndre' Bembry and reserve Bruce Brown, James Johnson, Jevon Carter, and Paul Millsap, starting with the Dec. 14 home game vs. Toronto.
Brooklyn is entitled to as many as five hardship exceptions to refill its roster – the NBA requires a team to have at least eight players available for a game – but each exception would cost the Nets nearly $500,000 in luxury taxes.
Two-time league MVP Giannis Antetokuonmpo of the reigning champion Milwaukee Bucks, along with Wes Matthews and Donte Divincenzo (who has yet to play a game due to an injury early in the 2021 playoffs), is out after being placed in the protocol several weeks after co-All-Star Khris Middletown test positive and missed eight games in mid-November.
The LA Lakers will be sans the services of Talen Horton-Tucker, who tested positive, and Malik Monk and Dwight Howard in the first of a three-game road trip on December 16 (MT at Dallas, a 107-104 overtime win over the Mavericks, after the trio entered the protocol list.
The slumping New York Knicks are without Obi Toppin, RJ Barrett, and rookie Quentin Grimes after being put into the protocols.
The Memphis Grizzlies lost star guard Ja Morant and forward Dillon Brooks to the protocols.
Washington placed Kyle Kuzma, who has been having a career-best in rebounding, on the list last week but he could return sometime during the Wizards' current road trip.
Indiana's 62-year-old head coach Rick Carlisle tested positive after being fully vaccinated and having taken a booster shot. He missed the home game vs. his former team Dallas on December 10 and is expected to be sidelined for four or five more assignments with the Pacers. Sacramento's interim head coach Alvin Gentry also tested positive last December 15.
The NBA expects more COVID-19 cases to be discovered due to the upcoming Christmas and New Year holidays.
The NBA has warned players that any unvaccinated player (said to be around 15) with temporary visa status will be unable to re-enter the U.S. Moreover, unvaccinated players won't be able to play games in Toronto against the Raptors beginning January 15 (January 16 Manila time) due to a new Canadian law that requires that all visitors be fully vaccinated.
Last season 31 games were postponed due to the surge in cases related to the pandemic.
The U. S. is averaging more than 120,000 new cases of the coronavirus daily – which is nearly a 50-percent increase over the past two weeks.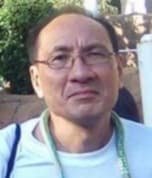 Latest posts by Henry Liao
(see all)