NBA sends stern warning to teams linked to Damian Lillard Trade talk
686 total views, 1 views today
The National Basketball Association (NBA) has had enough of the trade rumors surrounding Damian Lillard of the Portland Trail Blazers.
The league issued a memo to all 30 NBA teams on Friday, July 28, stressing that any player, or his agent, who makes public or private comments indicating he won't "fully perform the services called for under his player contract in the event of a trade" will be subject to discipline, The Athletic reported citing sources.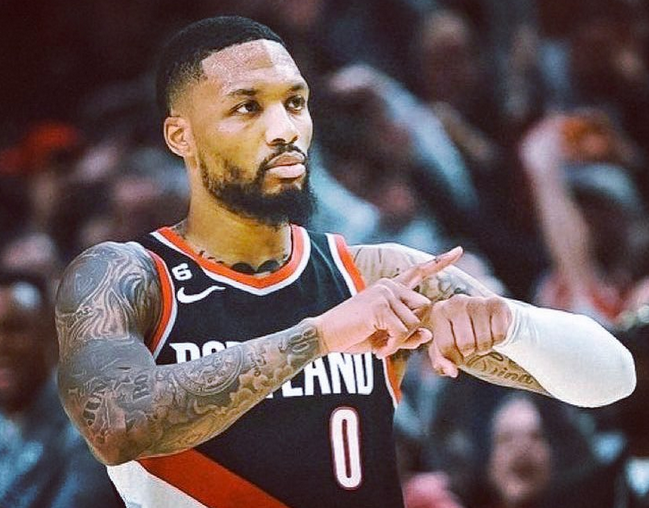 It was back in July when the seven-time All-Star had informed the Trail Blazers of wanting to be traded. After that, allegations that Damian Lillard had only wanted to play for the Miami Heat followed, something that was allegedly indicated by player agent, Aaron Goodwin.
However, Lillard's agent denied stating such allegations or indicating to any team that Lillard would refuse to play for them in the memorandum. Further, it went on to say that the relevant teams provided descriptions of their communication with Goodwin that were "mostly, though not entirely, consistent with Goodwin's statements to us."
Lastly, Goodwin and Lillard told the NBA that the 2013 NBA Rookie of the Year would honor his contract, regardless of where he ends up.
With the issued memorandum, it becomes harder to depict what lies ahead for the 6th overall pick of the 2012 NBA Draft.
Blazers general manager Joe Cronin has already stated before that it could take months to consummate a Lillard trade.
"So I think that's how my approach has been with this and will be with this. We're going to be patient; we're going to do what's best for our team. We're going to see how this lands. And if it takes months, it takes months," Cronin quipped.