PH Woodpushers draw with England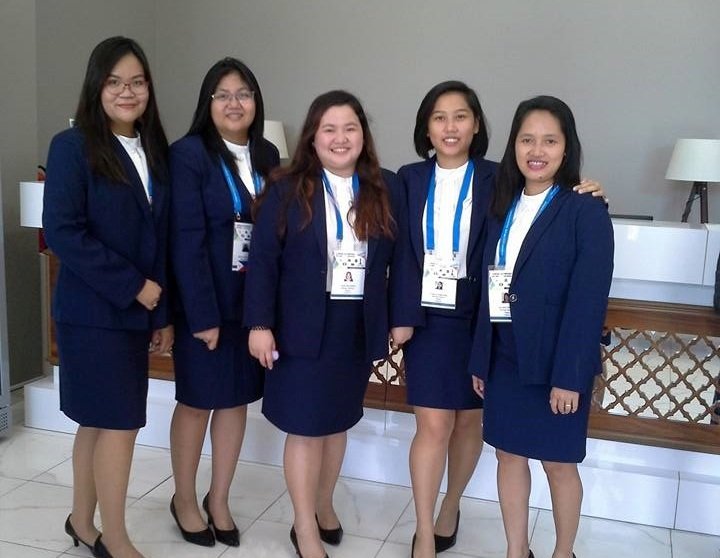 Woman FIDE Master Shania Mae Mendoza and Woman International Master Bernadette Galas pulled off shock wins as the Philippines carved out a 2-2 draw with higher-ranked England after five rounds of the 43rd World Chess Olympiad in Batumi, Georgia Friday night.

Mendoza punished WFM Louise Head for a greedy pawn capture and fashioned out a 35-move win of a Slav Defense on board three while Galas turned a quiet positional game into a material and lasting edge and hacked out a 43-move triumph over WIM Sue Maroroa of an English encounter and board four.
Up 2-0 and a draw away from pulling off the shock win, Woman Grandmaster Janelle Mae Frayna and WIM Catherine Secopito lost their way and suffered painful defeats at the hands of IM Jovanka Houska and FM kshaya Kalaiyalahan on the top two boards as the English team escaped with the standoff.
The Phl dropped from a share of 12th to a 10-country tie at 23rd with seven match points to show in this tournament that gives two points for a win, a point for a draw and none for a loss.
The United States leads the way with a perfect 10 points.
The draw, however, was a big result for the Pinay woodpushers as their 43rd rank paled in comparison to England's 25th.
They hope to inch closer to the tournament's big guns as they face off with the 15th-seeded Spaniards in the sixth-round tonight.
This 11-round tournament took a one-day break yesterday.
While the women's squad kept its impressive showing, the men's side, which is seeded 54th, continued to disappoint following a 1.5-2-5 defeat to 102-ranked Lebanon.
IM Haridas Pascua provided the lone win for the Phl after he buried Maroun Tomb on board three.
GM Julio Catalino Sadorra appeared headed to salvage a 2-2 deadlock but he blew his winning chances and drew with IM Fadi Eid on board one.
GM John Paul Gomez blundered a piece early and lost to FM Amro El Jawich on second board while Turqueza's penchant for coffee house tactics didn't work against Mhadi Al Kaoury and absorbed a thorough beating on fourth board.
The Filipinos fell to their third straight defeat and slipped outside the top 100 with just four points to show.