Metro League officially opens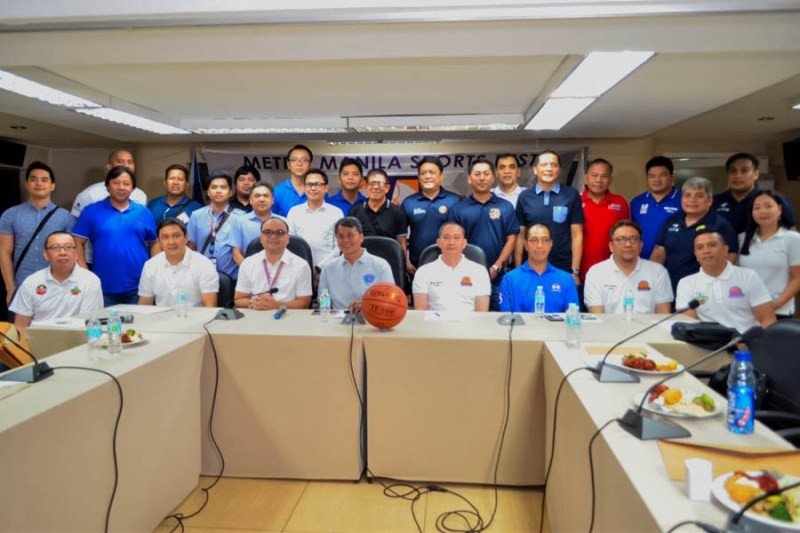 Games today: (Caloocan Sports Complex)
10 a.m. — Paranaque vs. Pateros
12 nn — Opening ceremony
1:30 p.m. — Caloocan vs.Valenzuela
3 p.m. — Manila vs. Marikina
EXPECT exciting action as the Metro League Open presented by the Metro Manila Development Authority (MMDA) in partnership with the Philippine Basketball Association (PBA) unwraps today at the Caloocan City Sports Complex.

Three games and a colorful opening ceremony highlighted by the traditional parade of teams with their respective muses will kick off the prestigious tournament previously known as the Metro Basketball Tournament (MBT).
Caloocan City Mayor Oscar Malapitan, MMDA chairman Danny Lim and PBA commissioner Willie Marcial have been invited to grace the opening ceremony, along with MMDA general manager Jojo Garcia, MMDA Chief of Staff Michael Salalima, and M-League officials and organizers led by tournament director Bonnie Tan, finance officer Waiyip Chong, deputy tournament director Fidel Mangonon III and Commissioner Glen Capacio.
Opening-day games will pit Parañaque against Pateros at 10 a.m. , Caloocan against Valenzuela at 1:30 p.m. and Manila against Marikina at 3 p.m.
In all, a total of 10 cities divided into the North and South Divisions are seeing action in the one-and-a- half month long tournament which has Spalding as the official ball, Team Rebel Sports as the official outfitter and Synergy 88, San Miguel Corp., World Balance, Frabelle Foods, Summit Mineral Water, AlcoPlus, Gerry's Grill, Excellent Noodles, SM Supermalls and Nature's Spring as sponsors.
The teams are;
North — Caloocan, Manila, Marikina, Quezon City, Valenzuela.
South — Las Piñas, Parañaque, Pateros, San Juan, Taguig.
Spicing up the one-and-a-half month long competition is the presence of six ex-PBA players and nine PBA D-League veterans in the lineups of the participating teams.
The former PBA stars in the list are Joseph Yeo of Manila, John Ferriols of Taguig, MC Caceres and Philip Butel of Marikina, Ariel Capus of Pateros and Arnold Gamboa of Valenzuela.
The PBA D-League veterans hoping to reboot their careers are Kenneth Acibar (Manila), Kojak Melegrito (Quezon City), Reneford Ruaya (Valenzuela), John Tayongtong (Valezuela) and Gwayne Capacio (Parañaque).
PBA operations director Eric Castro said the PBA will provide the necessary assistance to the MMDA and the organizing committee to ensure the success of the competition.
As such, the M-League will be officiated by PBA D-League referees, along with its table officials and statisticians.
The launching of the M-League comes on the heels of the successful staging of the 16-under and 24-under boys and men's basketball and women's volleyball tournaments under the supervision of the MMDA through the Metro Manila Sportsfest.