Olivia Wilde and Jason Sudeikis face lawsuit from former nanny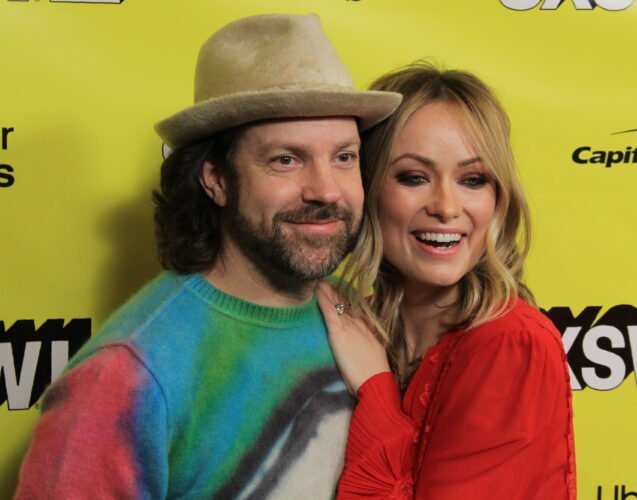 Olivia Wilde and Jason Sudeikis are facing a lawsuit from their former nanny. The 38-year-old actress and Jason, 47, have been accused by Ericka Genaro – who began working for the former couple in 2018 – of firing her because of her mental health.
Genaro filed a wrongful termination lawsuit against the celebrity duo in Los Angeles Superior Court on Tuesday, Feb. 14. Genaro alleged that she suffered "unbearable" anxiety and stress while caring for Olivia Wilde and Jason's children – Daisy, five, and son Otis, eight, after the actress left.
The complaint – which PEOPLE has obtained – reads: "Wilde's sudden absence from the home had an adverse consequence on its emotional state, including Sudeikis leaning on the presence of [Genaro] for support."
The former nanny claimed that she felt as though she "had to pick sides" between the actor and the actress.
The complaint reads: "The pressure of [Genaro] not only being the primary caretaker of the children, but also filling in Wilde's absence for the children, became debilitating."
Genaro also claims she turned to an osteopath for her "physical pain, anxiety and stress". She was subsequently encouraged to take a "three-day medical leave of absence because of her mental health".
The complaint explains: "When [Genaro] responded she is under the osteopath's orders to not speak with anyone because of her anxiety, Sudeikis terminated her on the spot."
The former nanny is now seeking damages for "loss of earnings, deferred compensation, and other employment benefits".
Meanwhile, the actor and actress previously addressed Genaro's allegations, describing them as "false and scurrilous".
They said in a joint statement: "As parents, it is incredibly upsetting to learn that a former nanny of our two young children would choose to make such false and scurrilous accusations about us publicly. Her now 18-month-long campaign of harassing us, as well as loved ones, close friends and colleagues, has reached its unfortunate apex."