NBA: Black Lives Matter – Part 3
3,729 total views, 4 views today
by Henry L. Liao
Another African-American made U.S. basketball history – not once, not twice but thrice.
In 1953, Donald Arged (Don) Barksdale became the first Black to suit up in an NBA All-Star Game.

While with the Baltimore Bullets, Barksdale, a 6-6 forward-center, collected one point, two assists, and three rebounds in 11 minutes for the East All-Stars, who dropped a 79-75 decision to the West All-Stars in the third edition of the NBA midseason classic at Fort Wayne, Indiana on January 13, 1953. It is – until now – the lowest-scoring contest in NBA All-Star history.
A product of the University of California at Los Angeles (1946-47), Barksdale also was the first African-American to be named to the NCAA Division I All-America in 1947.
Moreover, Barksdale was the first Black ever to play for the U. S. Olympic men's basketball squad during the 1948 London Games and earn an Olympic gold medal as well.
In 1951, Barksdale inked a lucrative contract with the Baltimore Bullets and joined the NBA as a 28-year-old rookie. He was peddled to the Boston Celtics in the summer of 1953 and after donning the Beantown colors for two seasons, Barksdale called it quits due to ankle injuries.
Barksdale was inducted into the Naismith Memorial Basketball Hall of Fame in September 2012. He was directly elected by the Hall's Early African-American Pioneers committee under the contributor's category.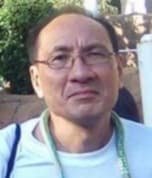 Latest posts by Henry Liao
(see all)