NBA Talk: The Topak King's Saga Continues
939 total views, 1 views today
by Henry L. Liao
"Topak King" Kyrie Irving has been allowed to train with the Brooklyn Nets at their team's practice's facility, the HSS Training Center in Brooklyn after New York city officials determined that the facility is a "private office building" as opposed to being an indoor gym, thus enabling him to enter the edifice during practice.

Did it change anything? Not much. He remains unvaccinated, and that's the bottom line.
Irving still can't play in the Nets' home games. Brooklyn plays 20 of its first 26 games at the Barclays Center in November and December. He remains a medical threat to his teammates and other players. And he still has to follow the NBA's health and safety policy – daily testing during practice and training, and one or two testing for the games he plays.
He stands to lose $381,181.22 a game in the home assignments he does not play. If he misses all 41 of the Nets' home games, he will forfeit up to $15.6 million of his S34.9 million salary.
And probably more as he can't play at the Madison Square Garden, home of the New York Knicks – where the Nets will be playing twice – based on the vaccine mandate in New York City for large indoor gatherings.
If Irving remains steadfast against vaccination, the Nets may just pull the trigger and sit him out for the entire season as he could be an irritant, if not a distraction, to the team's championship bid.
The city of San Francisco also has a vaccine mandate but the brouhaha over Golden State Warriors' Andrew Wiggins is over as he has been finally vaccinated with the one-dose Johnson and Johnson brand. It's all about money for Wiggins, after all. If the Canadian swingman had not been vaccinated, if he stood to lose more than $328,000 per game if he were unable to play at the Chase Center.
Los Angeles became the third and latest city with a vaccine mandate but it does not apply to Staples Center – home of the Los Angeles Lakers and Los Angeles Clippers. Haha. Unvaccinated Dwight Howard, are you happy now?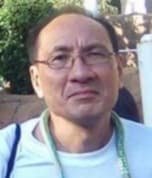 Latest posts by Henry Liao
(see all)