Brian Laundrie Manhunt: Sister Claims Parents Refused to Talk to Her
1,504 total views, 2 views today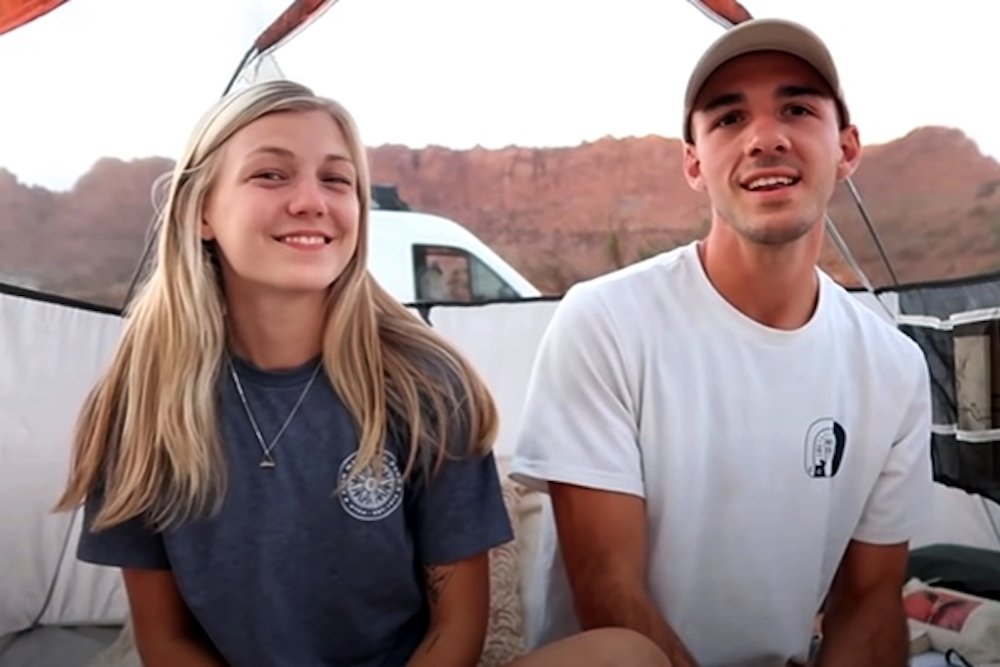 The sister of Brian Laundrie, the person of interest in the Gabby Petito case, is speaking up and answering questions from the press. Cassie Laundrie said that she doesn't know where her brother has fled off as their parents have refused to talk to her.
Telling the crowd of reporters in front of her lawn on Monday, Cassie said that she's livid at her parents' lawyers because they barred Chris and Roberta Laundrie from speaking to her. She also castigated the press for camping outside her home.
"I am losing my parents and my brother and my children's aunt and my future sister-in-law on top of this and you're not helping," Cassie said.
Cassie Urges Brian to Surrender
In another interview with "Good Morning America," Cassie urged her brother to surrender to the authorities. Brian has a warrant for his arrest for activities linked to Petito's disappearance as the police discovered he used his girlfriend's credit cards after she was reported missing.
Cassie said that she would turn in Brian if it were up to her but she has not been able to talk to his brother since he left home when the police started their investigations. The sister said that she's also angry about this "horrible mess" and she is not sure how much of their parents know about Brian's whereabouts.
Petito's body was discovered days after her parents reported her disappearance. The 22-year-old spent the whole of summer with Brian as they went on a cross-country trip to visit national parks across American.
Cassie said that she saw Brian and their parents when they stopped by for a visit at her home on the day he returned from his cross-country trip with Petito. They also went on a family camping trip from Sept. 6 to 8 at the Fort De Soto Park.
---
---
The mom of two said that they had S'mores by the campfire and talked about nothing peculiar. She and her family parted without any "grand goodbyes" and if there was any frustration or tension with her brother, she didn't pick up on it. Cassie also said that she has witnessed Brian and his girlfriend arguing before, like any other couples, but she has never seen any indications of domestic violence.
On Sept. 14, their parents told the police that Brian took off with his backpack to camp out at the Carlton Reserve. This was days after Petito's family filed a missing person case. The Laundries said they have not seen nor spoken to Brian since then.
Cassie Cooperated with the Police
The sister stressed that she cooperated with the police since the first day of the investigations. The cops knew that Brian and their parents came to see her upon his return from his trip with Petito. They also knew that the family went camping together.
This comes amid reports that Cassie gave contradicting statements to the press as she initially said she hasn't been in contact with Brian since he got back home without Petito. However, Cassie now feels her parents' lawyers have thrown her under the bus and Chris and Roberta have ignored her. The lawyers said that they are not representing Cassie, adding that the media has been twisting their statements against each other.