Who Are The Five Players Who Could Star In The 2019-20 NBA Season?
by Ashley Munson
The NBA season is still a few months away, but the trade and free agency has caused some hype and rightly so. It's too early to make any really bold predictions, so instead we're going to turn our attention to five players who could catch the eyes of the world in the coming campaign.

5 –TIM HARDAWAY JR
Hardaway had a reasonable year last time out averaging 18 points per game (ppg) across his appearances with the New York Giants and, following his January move, the Dallas Mavericks. His numbers didn't quite hit the same heights after the trade, but he still contributed with 15.5ppg and his season was cut short through injury.
Providing Hardaway comes back with his head focussed on the game – there have been rumours of a budding romance with potential NFL MVP 2019, Odell Beckham Jr's, ex-girlfriend – then he could be a huge player as the Mavericks aim for the play-offs.
4 – BUDDY HIELD
Hield burst onto the scene in 2016 after being picked at number six in the draft and went on to scoop a quadruple of individual awards. Since then he's moved from the New Orleans Pelicans to Sacramento and has established himself as one of the best three-point shooters about. The boy from the Bahamas seems to get better and better and last year he played – and started – in all 82 games of the regular season, averaging 21ppg. If he can improve again, he may well become the King of Sacramento.
3 –DEJOUNTE MURRAY
Murray is a name many may have forgotten about given he missed all of last season with an ACL tear but he's back in the game for the coming campaign and if he can stay fit he'll be a huge plus for the San Antonio Spurs. Murray completed one year at Washington University before opting for the draft where he was the number 29 pick and he became the youngest in NBA history be named in the All-Defense. Murray could magic up a defensive masterclass for 2020.
2 – BRANDON INGRAM
Ingram was the second pick in the 2016 draft, and he's developed admirably with the LA Lakers during his stint there but time on the court has been a struggle over the last couple of years; perhaps that will change now he's with the Pelicans. Some of his time on the sidelines is unfortunate but others are his own fault, like his suspension for fighting last season, but if you focus purely on his ability then he has a lot going for him as a complete all rounder and, given his young age, he could flourish in new surroundings.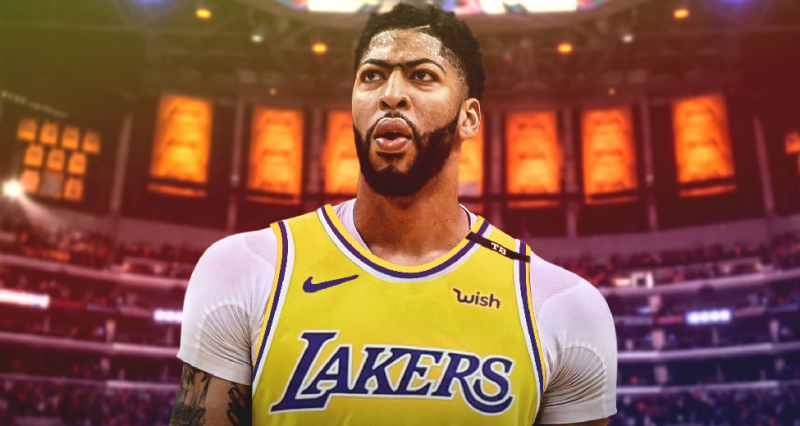 1 –ANTHONY DAVIS
As Ingram left LA, the Lakers were busy welcoming the big man that is Anthony Davis. Davis was the number one draft pick in the 2012 season and he's not disappointed having been named an all-star on six occasions. If you ignore his breakout season, then he's not failed to throw less than 21ppg since – he averaged 26 last season and you can bet he'll be at it again for his new team as soon as the campaign gets underway. In addition to his ppg, his rebound game is strong, and he'll quickly become a fan favourite. We're expecting big things from Davis and suspect the Lakers will be the happier with the deal that includes our top two selections.
There you have it, five players to watch in the season ahead and, given the Olympic Games in Tokyo is just a year away you, you might be able to enjoy their talents for a little longer.