Scorpion pride reaches PBA DL Finals
The Centro Escolar University (CEU) Scorpions continue to fend off adversity, finding ways to win despite having only eight players in their roster. And while most were expecting the eventual exit of the Derrick Pumaren-mentored squad, it looks like such will only happen once the 2019 PBA D-League champion is crowned.

Even better, the Scorpions could have a chance at being champions although they face a mighty task ahead facing Ateneo-Cignal – a team that Pumaren considers the best in the land right now.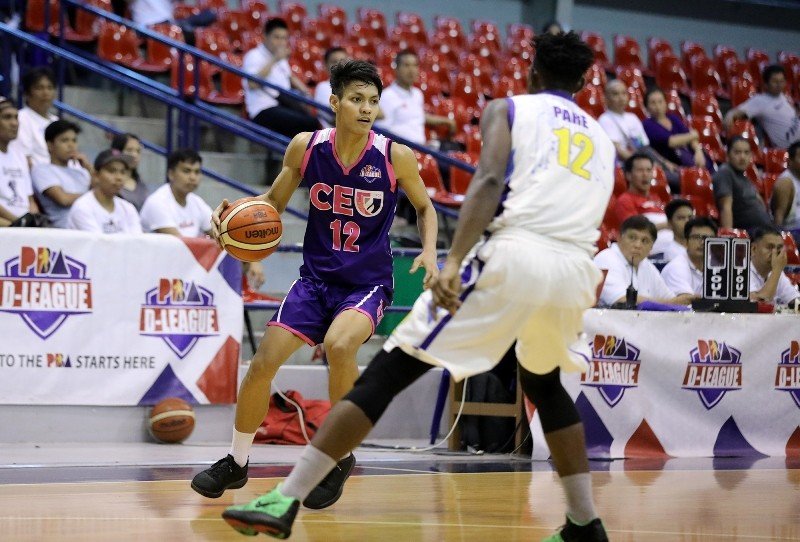 "We are facing the number one college team in the land. With CEU, I think (probably outside the NCAA and the UAAP) we were able to prove that we can go as far with them thanks to our basketball program," said Pumaren
Obviously, the perennial underdogs when they face the Blue Eagles on June 13 at the Arena in San Juan, the Scorpions are expected to enter the court as they would in any normal basketball game. For Pumaren, making it this far is already like winning the championship given the team's current predicament.
"Yes, I think for me parang nag champion na kami. Biruin mo seven lang kami tapos umabot pa kami dito (PBA D-League Finals)," said Pumaren who could not explain this magical run of CEU.
The veteran coach also revealed that he and team officials sat down with the remaining players and reminded them about the importance of sticking to the system and playing their hearts out once the game buzzer sounds.
"I was able to sell them the system kahit undermanned kami at na kaya pa naming manalo. Sabi ko nga sa kanila, when you step on the floor, it is all about winning. When the buzzer starts, it's still five-on-five. It's not 15 vs. 8, it is still five on five," said Pumaren.
Looking ahead of that PBA D-League Finals matchup, Pumaren admits that they have their work cut out for them against Ateneo-Cignal. He admits that anything can happen – including pulling off some victories against a powerhouse Blue Eagles squad.
"Well right now I don't have the answer. We reached this far so maybe we can still pull off some more surprises with the help of some prayers," ended Pumaren.