PBA: Abueva suspended indefinitely, fined 70K
By Kevin Sox
Following his involvement in separate incidents in back to back games in the on-going 2019 PBA Commissioner's Cup, Calvin Abueva has been suspended indefinitely by the league.

The enigmatic Phoenix Fuel Masters forward was also fined a combined 70,000 pesos – 50,000 from clotheslining TNT KaTropa import Terrence Jones last Sunday and another 20,000 for engaging in a verbal altercation with a fan (apparently Ray Parks' girlfriend Maika Rivera) last week.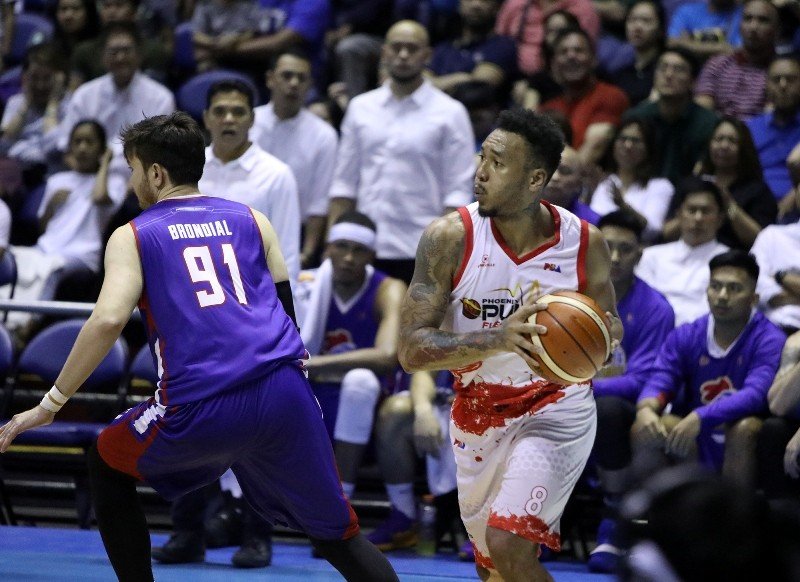 The Fuel Masters club also fined Abueva 20,000 in the aftermath of his unacceptable behavior when Phoenix beat Blackwater.
Per the PBA website:
"Commissioner (Willie) Marcial said that he had to impose the penalty of indefinite suspension to instill discipline and maintain professionalism in the league. He said that he can no longer allow Abueva to continue with his offensive and obnoxious on-court behavior against the fans and his fellow players, which the fiery player is known for. Fans go to the playing venues to enjoy the games, not to be insulted or disrespected. The welfare of the fans is of utmost importance to the PBA and he will not hesitate to impose heavy penalties on those who breach this rule, especially against women. He also said that while some level of physicality is allowed during the games, violent behavior or unsportsmanlike conduct have no place in the PBA."
Abueva claimed he was cursed and called a "monkey" by Rivera, but Parks Jr. told media that his counterpart called his girlfriend a "b—h" and made lewd gestures in front of her.
Against TNT KaTropa, Abueva seemed to retaliated when he intentionally clotheslined Jones in the fourth quarter of an already lopsided game favoring TNT.
In the play prior, Jones was seen hitting Abueva in his groin with his left hand while trying to get back on his feet. Abueva shoved Jones to the ground before the low blow happened.
Marcial added that there shall be no time frame for the lifting of the suspension enforced and factors such as Abueva's behavior towards the penalties given moving forward will be considered.
It is not the first time a PBA player will have been suspended for a lengthy period, as Jimwell Torion was suspended a whopping 18 months back in the 2000s for punching Jimmy Alapag.
In the early 2010s, Winnie Arboleda punched a fan supporting Smart-Gilas when the national team was a guest team in the PBA. His actions led to a season-long suspension.
Even former pro Don Allado's Twitter statements detrimental to the league didn't go unchecked as he was fined half a million pesos back then.