Commanders Drop 2-Word Response To Bill Belichick Trade That Most Are Not Buying
The Washington Commanders remain in the headlines, this time in NFL rumors surrounding Bill Belichick of the New England Patriots.

It would be a rare coaching trade involving Belichick, something that Mike Florio of ProFootball Talk claims he heard over the weekend.
"It's not a report, but it's definitely something that is making its way around the grapevine," Florio said. "That is the National Football League network of insiders and employees and coaches and others who talk about stuff. That's something they're talking about."
However, these allegations were immediately shot down by the Commanders, dropping a two-word response to the Belichick trade rumors.
"No truth," the Commanders replied to reports linking Belichick to the Commanders via JP Finlay of NBC Sports.
Checked in with a few people and there's "no truth" to the future Belichick and Washington speculation that's been thrown around. Has not been discussed.

— JP Finlay (@JPFinlayNBCS) November 1, 2023
Word is getting around that the Commanders could try and lure Belichick to Washington despite signing a multi-year extension with the Patriots in October 2022 per the NFL Network's Ian Rapoport. Details of the new deal were not disclosed when that was announced.
But with the Patriots struggling and projected to miss the NFL playoffs for the second straight year, rumors are swirling on the fate of the eight-time Super Bowl champion coach.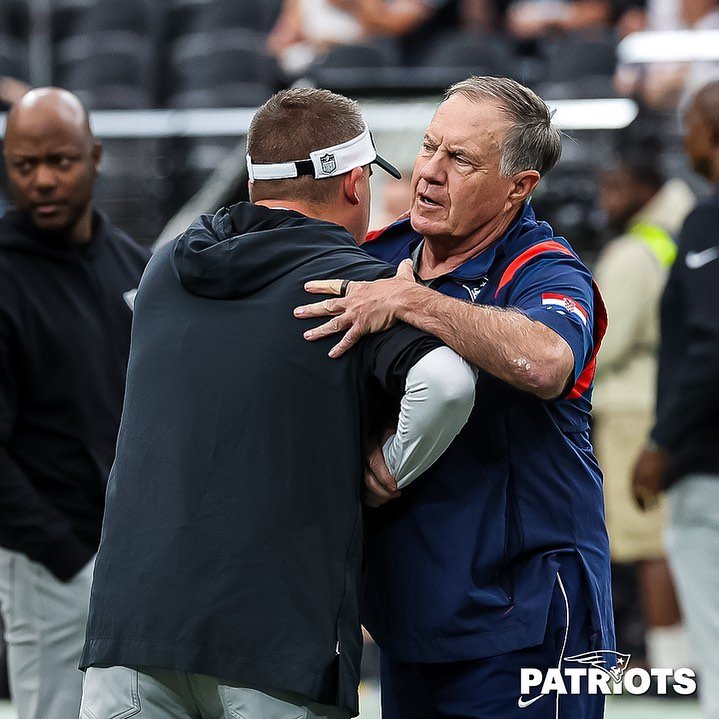 After leading the Patriots to 11 straight playoff appearances, it would be hard to fathom to see Belichick leaving New England. However, the final say will still depend on Pats owner Robert Kraft.
Since the exit of Tom Brady after the Patriots' 2019 campaign, New England has gone 27-31. Mac Jones tried to fill the void but it is apparent that he has failed to do so and this has added to the frustrations of Kraft, The Athletic reported.
Unless things get better for the Patriots, it will be an interesting offseason for the team with the futures of Belichick and Jones in the spotlight.
For now, the Patriots need to improve their play. They are currently 2-6 and dropped their last assignment to the Miami Dolphins, 31-17, on Sunday, October 29. They try to recover lost ground on Thursday, November 2, ironically against the Commanders.