Riley Keough dismisses talk of carrying on family musical 'legacy'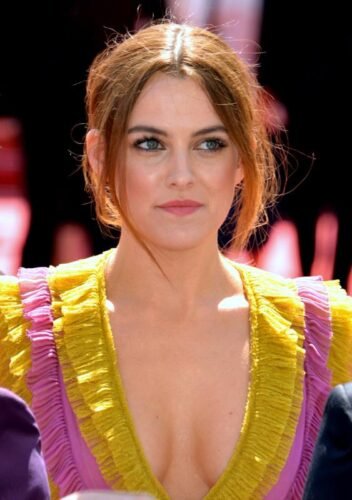 Elvis Presley's granddaughter Riley Keough has dismissed suggestions she is "continuing [her] grandfather's legacy" with her new musical TV role in "Daisy Jones and the Six."
The 33-year-old actress – who is the daughter of the late Lisa Marie Presley and her ex-husband Danny Keough – plays the titular singer in the new Prime Video series 'Daisy Jones and the Six' but she didn't put any extra "pressure" on herself because of her family heritage.
Asked what it means to be continuing her family's musical legacy, she told 'Entertainment Tonight': "I certainly wouldn't put that pressure on it. I don't know if there is continuing my grandfather's legacy, it's its own sort of thing to me. But it was a really fun experience for me.
"I'm not a musician — or I am now I guess. I've been interested in film my whole life and so for me, it was more really loving to get to have a relationship with music in that way.
"I've listened to music and my whole family are musicians and I've been around this world a lot and been on tour and all that kind of stuff.
"But I'd never really done it myself. So for me, it was more about my personal relationship with getting to play music, which was fun."
And despite growing up around musicians, Riley Keough admitted she had to work hard to find her own ability.
Speaking of herself and co-star Sam Claflin, who plays Billy Dunne, she said: "It's pretty amazing. I think we really came from not being able to play anything on a guitar or sing really, to having a full record going out which is like it's crazy to us I think.
"We had months of jam sessions, so we had months of rehearsals, so we were basically in band practice for, I don't know, a year."
And the pair were both nervous when they met their singing coach together.
Riley laughed: "Up until then, it'd just been like me auditioning alone and him auditioning alone, and it was this moment of like, 'Oh, we're both f***** bad.' "
Sam added: "Yeah, oh phew, it's not just me, I thought maybe she's miles ahead of me, I was like, 'Oh no, no, we're both, we're both terrible.' "