PlayPark Games makes a splash with Cosplay Carnival 2022
3,739 total views, 1 views today
The newest titles from games publisher PlayPark made an appearance at Cosplay Carnival 2022, held at the SMX Convention Center last April 30 and May 1. This is the first on-ground event participation for PlayPark since the COVID-19 pandemic restrictions.

During the event, participants were given passport cards that they needed to fill out in order to get a chance to win big prizes courtesy of Cosplay Carnival and its sponsors. For their participation, Dream of a New World and Skyforge Product Managers and Community Managers were present to award passport stamps to con-goers who went to the booth. They also went on stage to promote the game and showcase exclusive preview footage for both games.
Interested and curious convention participants were able to pre-register for both games and participate in Dream of a New World and Skyforge-themed mini games at the booth for exclusive merchandise. They were also able to enter the Dream of a New World pre-registration raffle with an iPhone 13 and an ASUS ROG Phone 5 as the top prizes.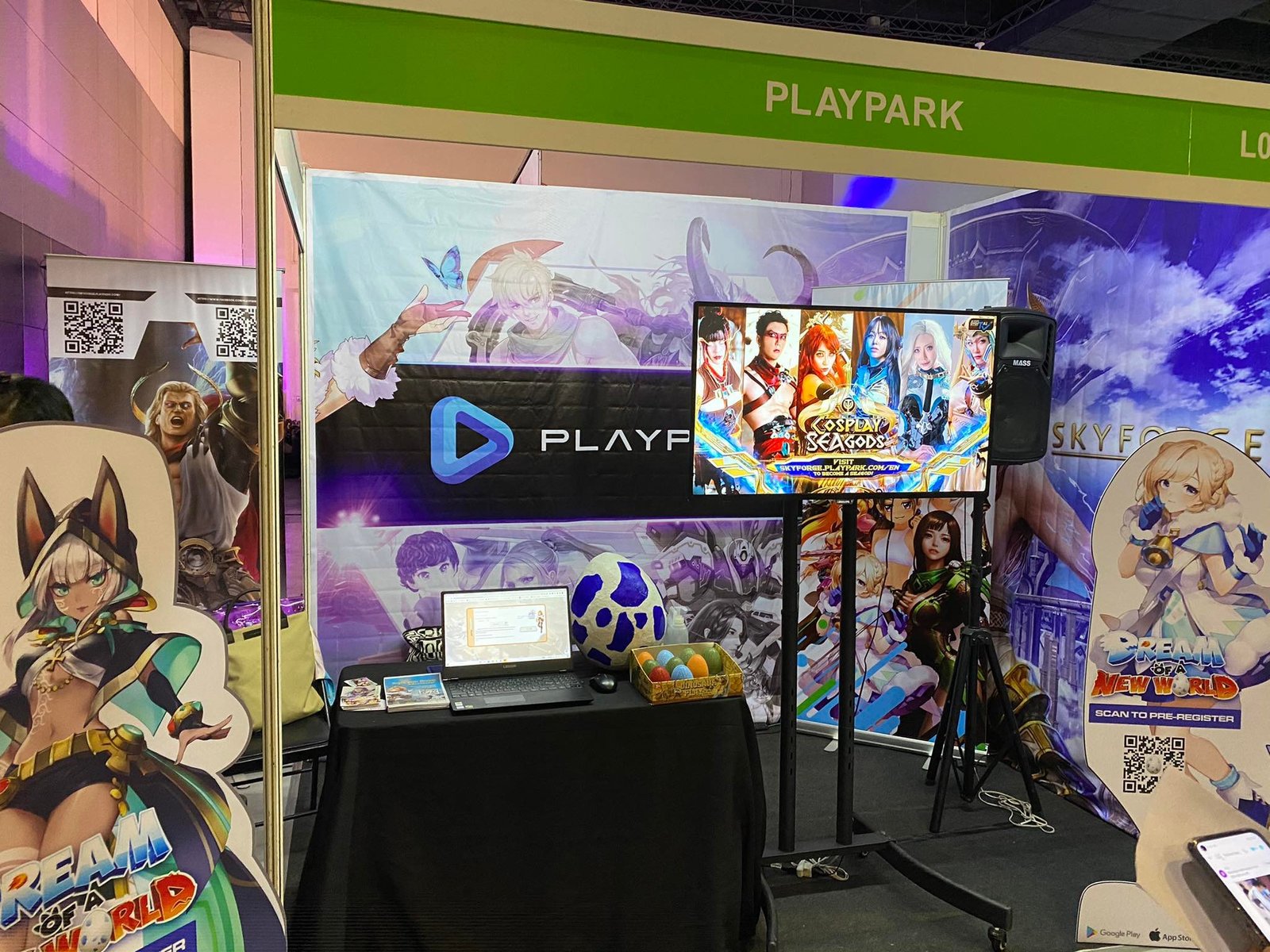 Skyforge is an action MMORPG for PC that lets you play as a hero that can ascend to godhood through quests and collecting achievements. Characters that unlock god mode gain access to more powerful attacks in order to repel Invasions, massive in-game events that need many players to participate and do battle with monsters.
Dream of a New World is a mobile MMO that features a turn-based combat system similar to well-loved titles like the Final Fantasy franchise and classic RPGs. The game also has a pet collection system, where players search the massive world for creatures to tame and evolve. Dream of a New World also boasts cross-server PvP and a wide variety of socialization between players, guildmates, and friends.  To know more about the game, visit the official DNW facebook page and pre-registration starts this coming May 16,2022.
Skyforge is nearing its launch date, so head on over to the official Skyforge Facebook page and website for more information. Dream of a New World will be announcing the dates for their Closed Beta Test soon on their official Facebook page.