All Systems Go As PlayPark's Dream of a New World Announces Official Launch
3,400 total views, 3 views today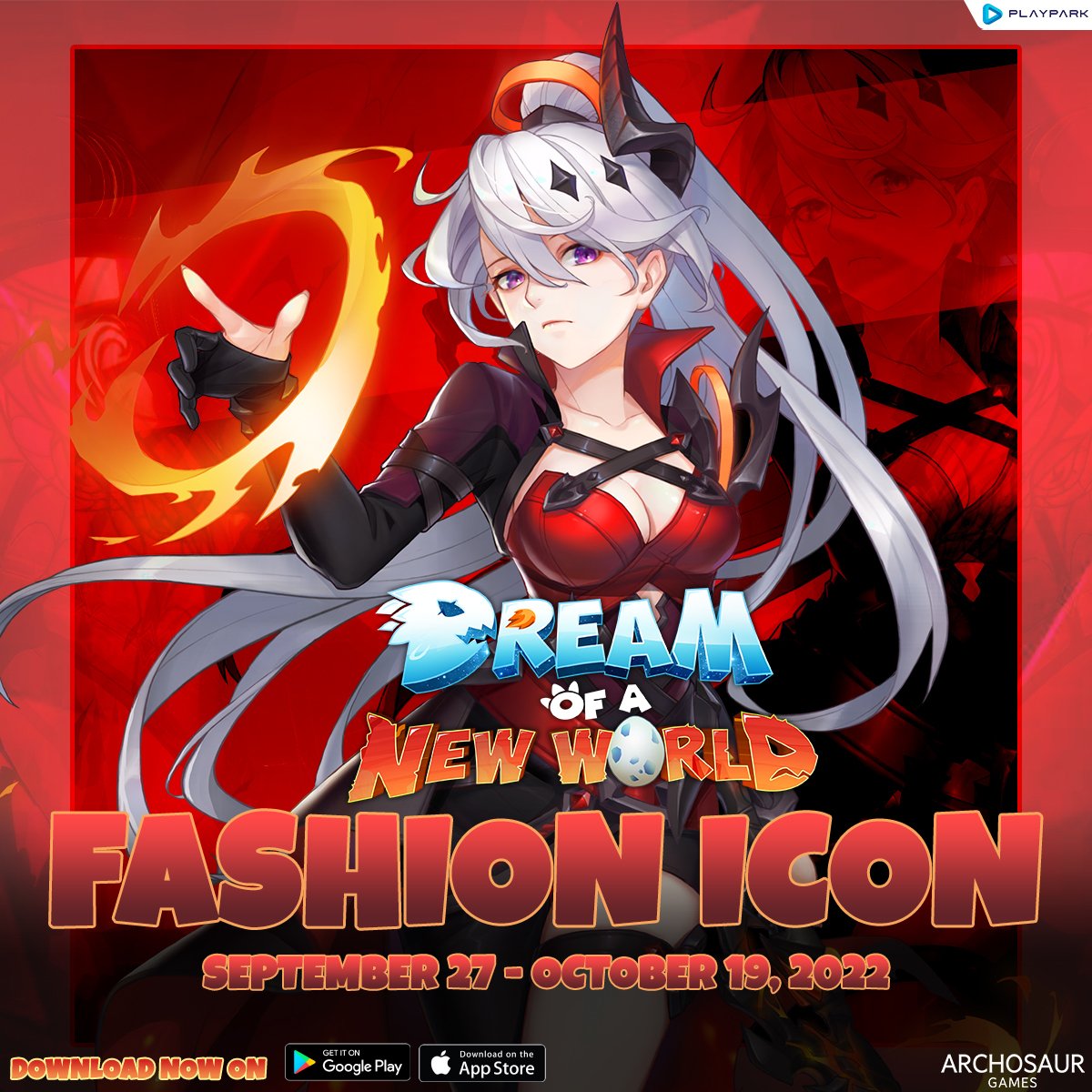 PlayPark Inc., together with Asiasoft and Archosaur Games, is proud to announce the official launch of the newest mobile MMORPG Dream of a New World to gamers this coming September 27, 2022 in Indonesia, Malaysia, Singapore, and the Philippines. Together with the launch of the game, pre-registered gamers will be able to receive their rewards and embark on an unforgettable journey into the Continent of Mulland.

Dream of a New World conducted an Alpha Test last July 21-24 and a Closed Beta Test last August 31 – September 5 in order to fine-tune all aspects of the game for the maximum enjoyment of players in Southeast Asia. And to celebrate the launch of the game, the PlayPark Dream of a New World Team has a lot of in-game and community events lined up!
There will be a Level Race from September 27 to September 30, 2022. Players with the highest level at the end of the Race will receive a limited edition Dreamers jacket. If you didn't get the highest level, don't lose hope; the player with the highest Combat Power in the game will also receive prizes and of course, bragging rights!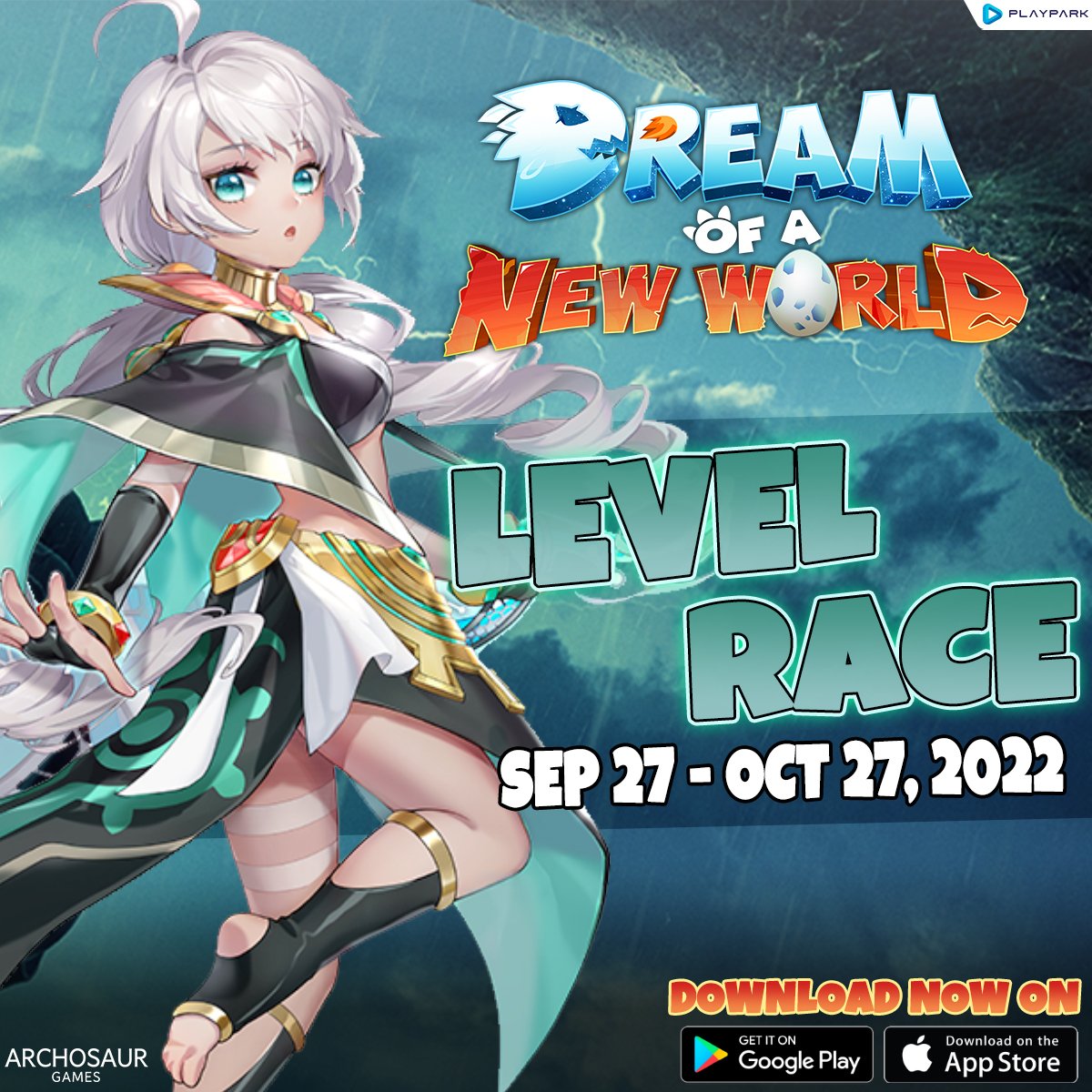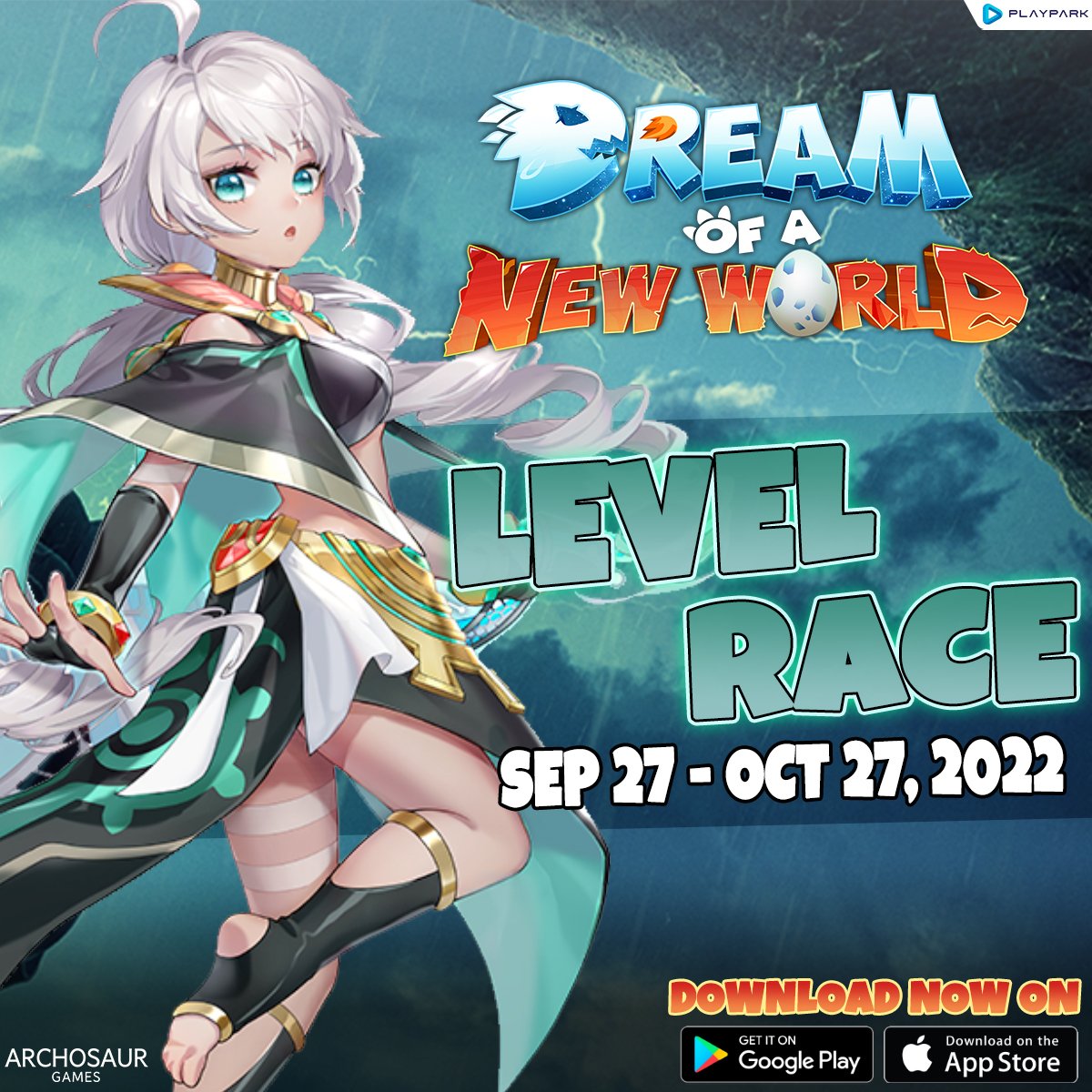 In game photography has been a hobby of gamers ever since the ability to take screenshots has been a feature in games. So flex those composition skills and submit your best photos to win prizes! For the Fashion Icon event, players need to get any of the available Fashion Sets in the Store, and take the best photo they can get! Submissions will be on the official Dream of a New World Facebook Page so keep an eye out for the complete rules and mechanics there!
Players will also get the chance to interact with Dream of a New World GMs and win prizes! Every Thursday from September 27 at around 5PM (GMT +8), one of the game's GMs will shout his or her location via World Chat. The first player to find the GM will win big rewards!
For players looking for a real challenge, the PvP Master event is for you! For one month from September 27 to October 27, participating in the Gladiator Stage will earn you points for your ranking. The top-ranked player at the end of the event will receive bonus rewards on top of the ranking rewards!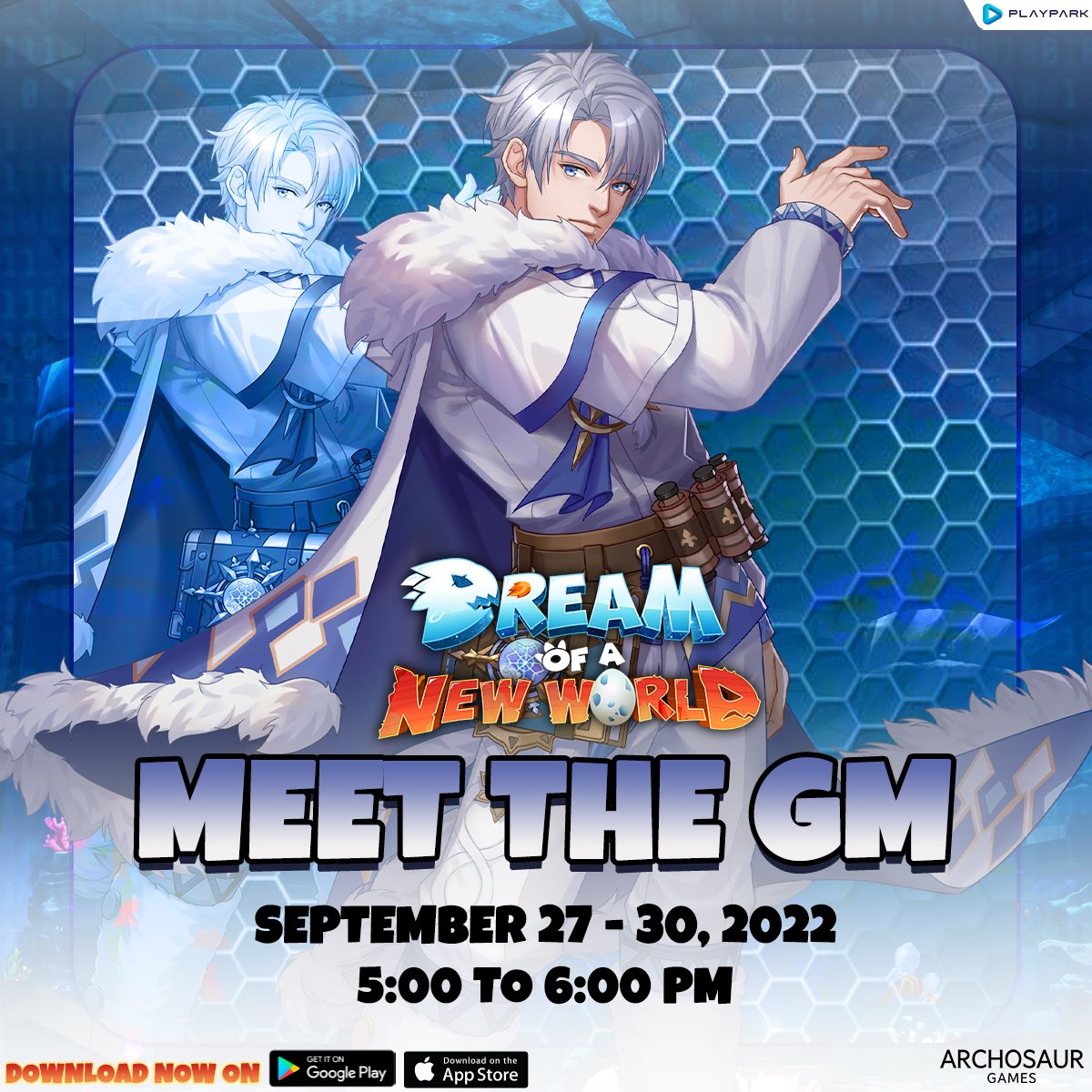 If you're an aspiring content creator, then you're in luck! The PlayPark Dream of a New World team is looking for streamers, guide creators both video and written, and cosplayers! All you need to do is prepare your portfolio of works, fill out the special form, and wait for feedback from the team! Exclusive Dream of a New World gear, merch, and a title will be reserved for chosen content creators, so get those ideas flowing while you're experiencing Dream of a New World!
The PlayPark Dream of a New World Team is also proud to announce that PC Express is a proud partner of the game! PC Express is one of the largest PC hardware and peripherals retailers in the Philippines and has been supportive of Dream of a New World and PlayPark since the beginning. Catch a lot of collaboration campaigns and promotions coming from PC Express and Dream of a New World in the coming months!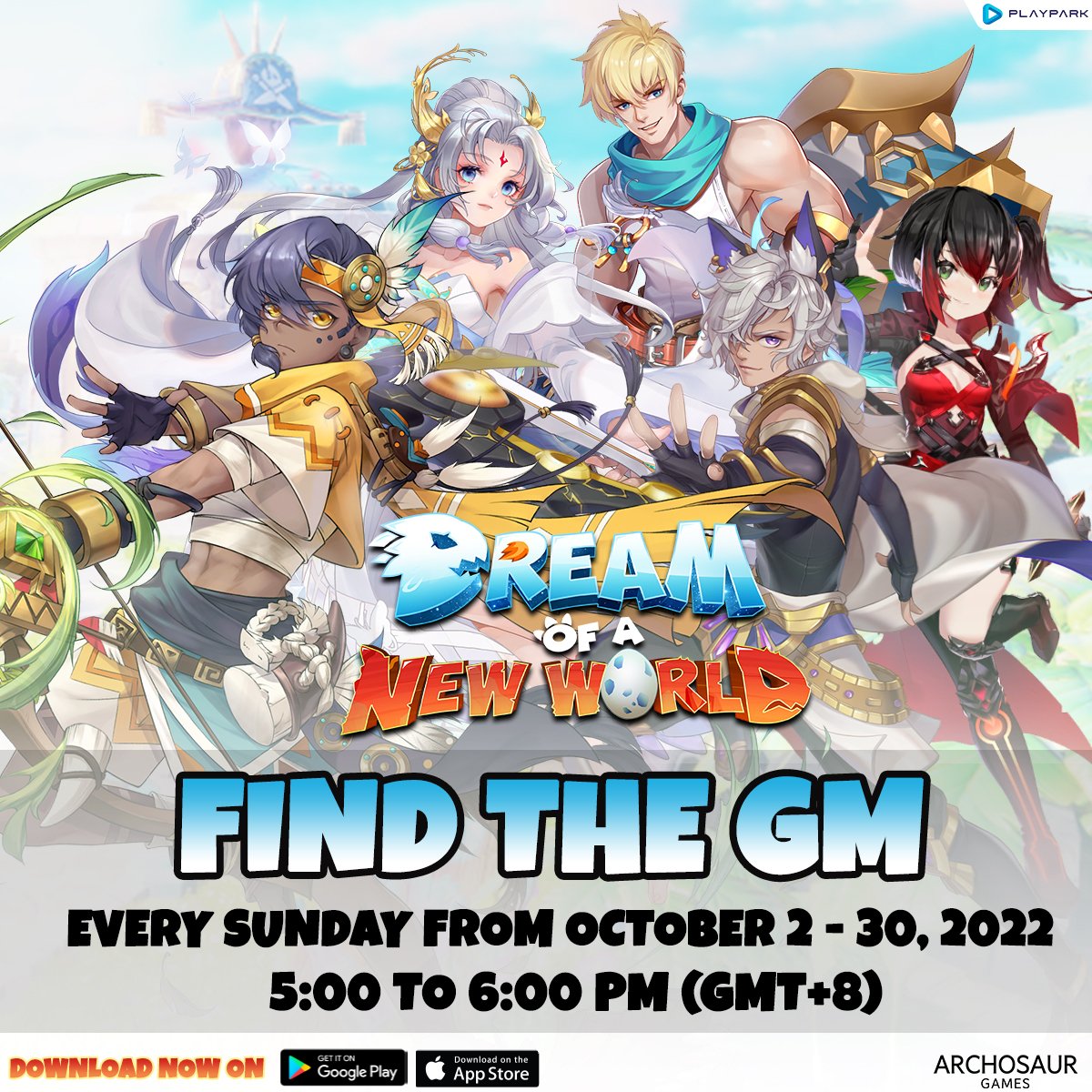 Pre-download Dream of a New World on Android via the Google Play Store or on iOS via the Apple Store now and have a hassle-free Day 1 gaming experience! Gamers can also play the game on PC via Dream of a New World's official mobile emulator partner, LDPlayer. The Continent of Mulland awaits!
Android: https://play.google.com/store/apps/details?id=com.playpark.dreamnw
Apple: https://apps.apple.com/ph/app/dream-of-a-new-world/id1610476205
LDplayer:  https://www.ldplayer.net/games/com-playpark-dreamnw-on-pc.html?n=22222
For more information and updates, check out Dream of a New World's Social Media Pages:
https://www.facebook.com/PlayParkDNWSEA/
https://bit.ly/DreamofANewWorldYT
https://www.instagram.com/playparkdnw/
https://www.tiktok.com/@dreamofanewworld.sea
About Dream of a New World SEA
Dream of a New World SEA is an exciting mobile MMORPG game that combines turn-based strategy mechanics with pet collection and evolution to give players their dream adventure. Explore a vast new world filled with creatures both cute and deadly, build communities with your friends and allies, and raise the ultimate pet companions through your journey.
Aside from a very interactive storyline, Dream of a New World SEA also has cross-server PvP so you can test your team's prowess against players from all over Southeast Asia. You can also show off your pet collection and purchase power-ups and outfits for them as they grow on your journey.
Along with Adventure Mode and PvP, players can also form guilds and participate in guild activities to earn points and grow their prestige. Dream of a New World SEA also features a housing system you can furnish and make your own. If you're in a guild, you can be neighbors with your guildmates and create the ultimate village you can decorate and where your pets can be showcased. Other social activities are also baked into the game like a Best Buddy System, marriage options, and even guild racing events.
About Playpark, Inc.
PlayPark, an online game publisher in Southeast Asia under Asiasoft Corporation Public Company Limited, currently has employees in six countries: Thailand, Singapore, Philippines, Malaysia, Indonesia, and Vietnam.
PlayPark has launched more than 175 PC and mobile games covering a wide range of genres, including MMORPG, SRPG, Casual, FPS, and MOBA, operating more than 29 live games currently. Other than specializing in in-game service, Asiasoft also understands the different needs and preferences of the markets it is operating in, with a comprehensive team in Southeast Asia. As a result, it contributed to the huge success of launching and operating a variety of games.
Over the years, Asiasoft has launched PC games such as Ragnarok (TH), Yulgang Online (TH, VN), Audition (TH, SG, PH, MY), MapleStory SEA (MY, SG), MU Online (TH, SG, PH, MY, ID), Cabal Online (TH, PH), MAT2 (SG, PH, MY), Heroes of the Storm (TH, SG, MY, PH), and mobile games such as Line Dragonica Mobile (TH, SG, PH, MY, ID, VN), Ragnarok Mobile (TH), TS Online Mobile (TH), Club Audition Mobile (SG, PH, MY). With such an impressive portfolio,  Asiasoft has gained the confidence of world-class game developers such as Blizzard Entertainment, Sony Online Entertainment, SEGA, CAPCOM, NEXON, Gravity, HanbitSoft to work with us.
With 21 years of experience in the gaming industry, Asiasoft has published the most number of MMORPG games in Southeast Asia, with an active player base in the region of more than 7 million IDs.
Follow us on our social media channels to receive the latest news and updates!
Official Website: www.playpark.com/en-ph
Facebook: www.facebook.com/PlayParkPHINC
Instagram: www.instagram.com/playpark_ph
Twitter: www.twitter.com/PlayParkPH
Youtube Channel: www.youtube.com/playparkphilippinestv