The Duggar Family Documentary Series in the Works at Amazon Studios
1,009 total views, 1 views today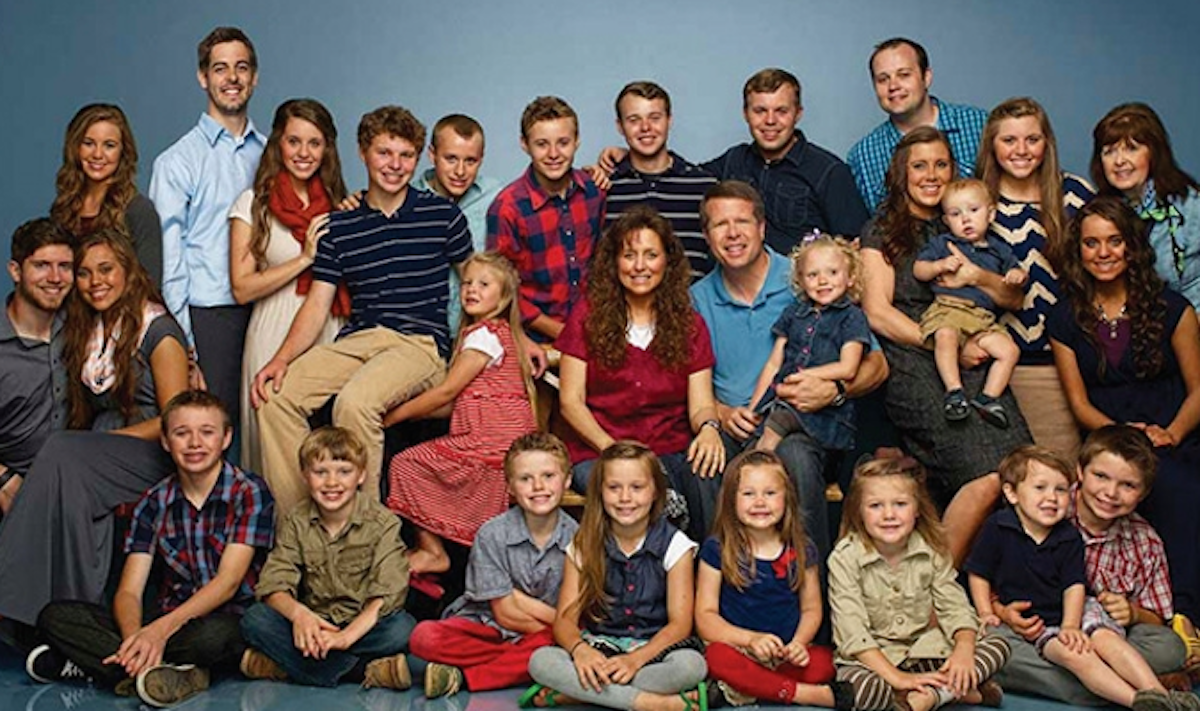 Amazon Studios announced the greenlight of an untitled new docuseries from the award-winning team behind this fall's buzzy and critically-acclaimed LuLaRich. On the heels of Josh Duggar's explosive criminal trial, the untitled project will expose shocking connections between some of reality television's large, most famous large families and The Institute in Basic Life Principles, a controversial fundamentalist organization and homeschooling empire.
In addition, prominent commentators, writers, and social media voices will explore the broader zeitgeist of reality television, social media, faith, fundamentalism, patriarchy, and power. The series, in production now, will premiere exclusively on Prime Video in more than 240 countries and territories worldwide.
The docuseries is currently in production and is being produced by Amazon Studios, The Cinemart, Story Force and Chick Entertainment.
About The Cinemart
Since 2011, The Cinemart has repeatedly examined and illuminated core issues facing humanity with award-winning programming. The company exposed racial extremism in the heartland with Welcome to Leith, which premiered in a competition at Sundance and was nominated for an Emmy. Working with Shawn "Jay-Z" Carter, The Cinemart reached hundreds of millions of people, raising awareness for criminal justice reform with Time: The Kalief Browder Story and tracking the inception of the BLM movement in Rest in Power: The Trayvon Martin Story. These seminal projects earned the team a Peabody Award and multiple Emmy nominations and have stood the test of time, frequently topping essential viewing lists for social justice and racial equity.
In 2019, The Cinemart partnered with Hulu to release Fyre Fraud, a true-con about social media influencers and a failed music festival in the Bahamas. A stunt release authored and executed by The Cinemart made the film a smash hit, garnering an Emmy nomination for "Outstanding Writing for a Nonfiction Program." In 2020 the company released The Pharmacist for Netflix, which showcased one man's 20-year journey to solve his son's murder and combat the opioid epidemic. The show was a standout hit for the streamer and has since been adapted into a scripted feature. In September 2021, the company released LuLaRich for Prime Video and the new true-comedy examining multilevel marketing and the patriarchy exploded on social media and the streaming platform, becoming one of the biggest docuseries of the year.
---
---
Heading into 2022, The Cinemart is developing and producing multiple new hard-hitting projects and the company continues to debut critically-acclaimed documentary events for hundreds of millions of viewers globally. Lauded in the industry as a best-in-class producer and disruptor, The Cinemart is dedicated to premium programming with purpose, growing their factual slate and expanding into scripted.
About Story Force
Founded in 2019 by Oscar- and Emmy-winning founders Blye Pagon Faust and Cori Shepherd Stern, Story Force Entertainment produces elevated, entertaining film and television. The company's first release, LuLaRich, was a smash hit multipart docuseries produced in partnership with Amazon Studios and The Cinemart. Projects in development include both scripted and unscripted programming in partnership with Netflix, Searchlight, and Participant Media, among others.
Prior to founding Story Force, Faust produced the 2016 Academy Award-winning film Spotlight, which was awarded Best Picture and Best Original Screenplay. She most recently received an Emmy for her work on Erika Cohn's Emmy- and Peabody-winning 2020 film Belly of the Beast.
Prior to partnering with Faust, Stern received an Oscar nomination for producing Open Heart, a 2013 HBO documentary, and was a 2016 Emmy winner for the documentary Collisions. Her documentary feature Bending the Arc premiered at Sundance and was released on Netflix in 2020. Her scripted credits include Warm Bodies, a 2013 feature film global hit for Lionsgate.