Polish Actor Loses By DQ But Not For Biting Opponent In Wild MMA Fight
1,583 total views, 1 views today
A 52-actor stepped in to take the place of his son who pulled out from his spot at Fame MMA 12 to make sure the event would go on.
Although the actor, identified as Jacek Muranski, has been angling for some MMA action, the result was branded a mess.

The 52-year-old faced social media celebrity and MMA fighter Arkadiusz Tańcula who unsurprisingly schooled the Polish actor.
After constantly tagging Muranski, the 52-year-old tried a move to somehow swing things in his favor in the third round with a guillotine choke. However, he added something for extra measure when he bit Tancula on the shoulder. Rather than getting disqualified, the official issued a one-point deduction and the fight continued.
However, things changed in the fourth round when Muranski as finally disqualified for cage grabbing.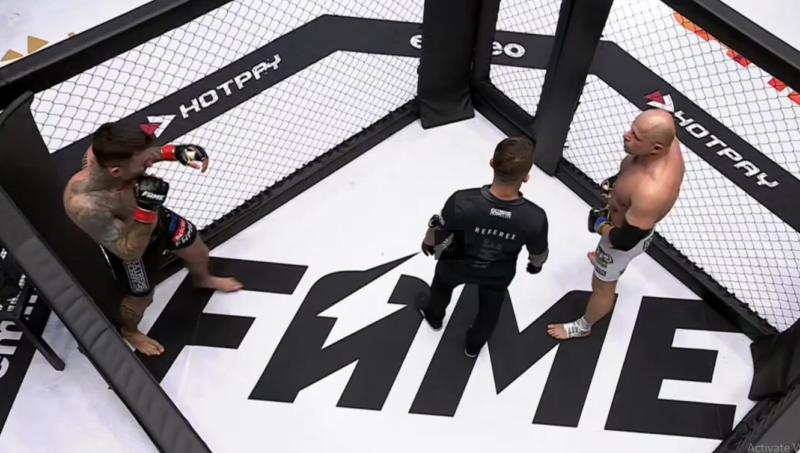 At the end of it all, Trancula came out as the big winner not only because he won by DQ on Muranski.
It was later revealed that the original card was actually a rematch between the social media influence/ mixed martial artist and the son of Muranski, Mateusz.
Both fought in May with Trancula winning over the younger Murasnki. Hence, he technically becomes a fighter who has fought and won over a father and son tandem inside the cage.