BTS, Doja Cat and Megan Thee Stallion Dominate the 2021 American Music Awards with Three Wins Each
782 total views, 1 views today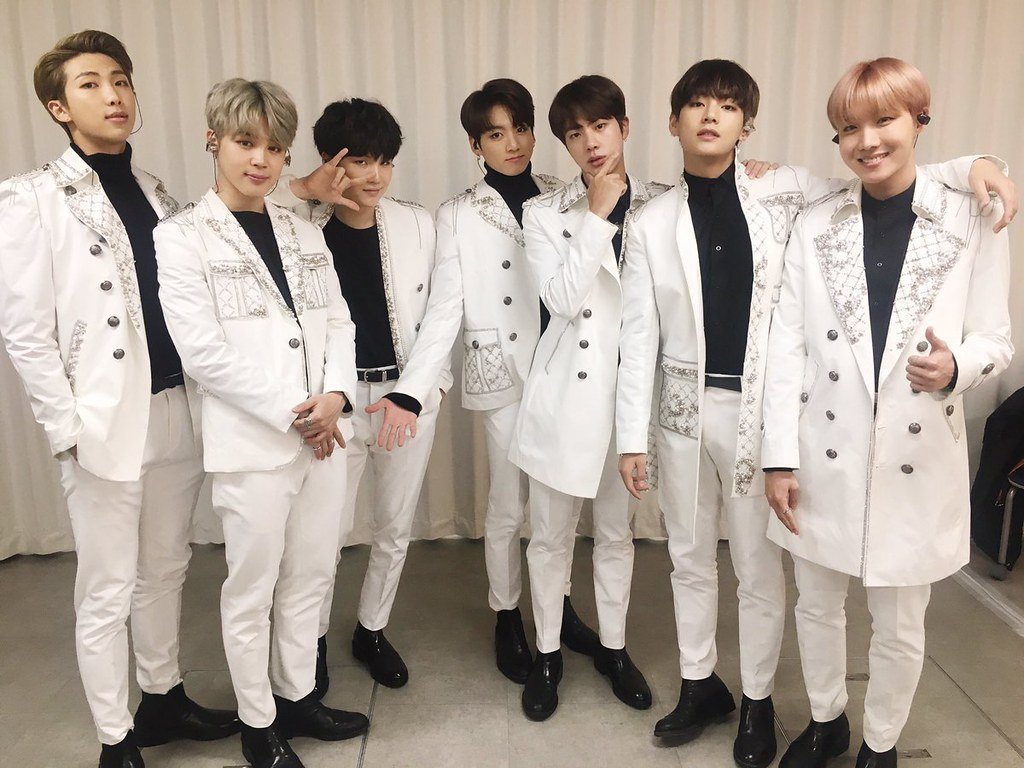 BTS, Doja Cat and Megan Thee Stallion all topped the winners circle at the "2021 American Music Awards" (AMAs) with three wins apiece. The hottest night in music included thrilling exclusive world premiere performances as well as many debuts, including first-time host Cardi B who put on a show-stopping display of multiple fashion looks.
Show performance highlights included:
· Multiple GRAMMY(R) Award winners Bruno Mars and Anderson. Paak, who just dropped their debut album as Silk Sonic, kicked off the night with an energetic opening performance of their recently released hit "Smokin Out The Window."
· It was a night of AMA debut performances, with Olivia Rodrigo taking the stage for a powerful performance of "Traitor," the fourth single from her record-smashing album, "Sour."
· Pop megastars BTS joined legendary British band Coldplay for the world television premiere performance of "My Universe."
· Tyler, The Creator performed "Massa" off his sixth studio album, "Call Me If You Get Lost."
· This year's new "My Hometown" segments included spectacular performances by Carrie Underwood and Jason Aldean and an epic "Battle of Boston" as iconic boy bands New Edition and New Kids On The Block shared the stage together for the very first time and had everyone on their feet.
· Italian rock band and first-time AMA nominee Måneskin made their U.S. awards show debut when they performed their global No. 1 hit "Beggin.'"
· Three-time AMA winner Jennifer Lopez delivered a magical performance of her newly released song "On My Way" from the soundtrack of her upcoming film, "Marry Me."
· Country music star Mickey Guyton wowed audiences with her performance of her newest single, "All American."
· Chlöe made her AMA performance debut from the Xfinity Stage with her debut single, "Have Mercy."
· Walker Hayes marked his AMAs debut with a fun performance of his viral song "Fancy Like."
· This year's "AMA Song of the Soul" segment honored German singer/songwriter Zoe Wees for her powerhouse performance of "Girls Like Us."
· Five-time AMA winner Kane Brown performed his hit "One Mississippi" at Tennessee State University (TSU), a notable HBCU (Historically Black Colleges and Universities). Brown also gave fans a look into his Tennessee and Georgia roots leading into his performance.
---
---
Winner Highlights of the "2021 American Music Awards":
· Tonight, BTS made history at the AMAs as the first Asian group to win in the Artist of the Year category and won Favorite Pop Duo or Group and Favorite Pop Song for their record-breaking hit "Butter." The group now has nine AMAs.
· Doja Cat and Megan Thee Stallion are the top winning female artists at this year's AMAs. Doja Cat took home the awards for Collaboration of the Year, Favorite Female R&B Artist and Favorite R&B Album. Megan Thee Stallion won three awards tonight for Favorite Trending Song, Favorite Female Hip-Hop Artist and Favorite Hip-Hop Album.
· Now 34-time AMA winner Taylor Swift took home the awards for Favorite Female Pop Artist and Favorite Pop Album for her No. 1 album "Evermore."
· Following her breathtaking debut performance on the AMAs stage, Olivia Rodrigo won her first-ever AMA with New Artist of the Year.
· Bad Bunny was named Favorite Male Latin Artist at this year's AMAs and won Favorite Latin Album for "EL ÚLTIMO TOUR DEL MUNDO."
· Kali Uchis, now first-time AMA winner, won Favorite Latin Song with her hit single "telepatía."
Presenters throughout the night included Ansel Elgort and Rachel Zegler, Anthony Ramos, Billy Porter, Brandy, JB Smoove, JoJo Siwa, Liza Koshy, Machine Gun Kelly, Marsai Martin, Madelyn Cline, and Winnie Harlow.
AMERICAN MUSIC AWARDS 2021 WINNERS
Artist of the Year: BTS
New Artist of the Year: Olivia Rodrigo
Collaboration of the Year: Doja Cat ft. SZA "Kiss Me More"
Favorite Trending Song: Megan Thee Stallion "Body"
Favorite Music Video: Lil Nas X "MONTERO (Call Me By Your Name)"
Favorite Male Pop Artist: Ed Sheeran
Favorite Female Pop Artist: Taylor Swift
Favorite Pop Duo or Group: BTS
Favorite Pop Album: Taylor Swift "evermore"
Favorite Pop Song: BTS "Butter"
Favorite Male Country Artist: Luke Bryan
Favorite Female Country Artist: Carrie Underwood
Favorite Country Duo or Group: Dan + Shay
Favorite Country Album: Gabby Barrett "Goldmine"
Favorite Country Song: Gabby Barrett "The Good Ones"
Favorite Male Hip-Hop Artist: Drake
Favorite Female Hip-Hop Artist: Megan Thee Stallion
Favorite Hip-Hop Album: Megan Thee Stallion "Good News"
Favorite Hip-Hop Song: Cardi B "Up"
Favorite Male R&B Artist: The Weeknd
Favorite Female R&B Artist: Doja Cat
Favorite R&B Album: Doja Cat "Planet Her"
Favorite R&B Song: Silk Sonic (Bruno Mars, Anderson .Paak) "Leave The Door Open"
Favorite Male Latin Artist: Bad Bunny
Favorite Female Latin Artist: Becky G
Favorite Latin Duo or Group: Banda MS de Sergio Lizárraga
Favorite Latin Album: Bad Bunny "EL ÚLTIMO TOUR DEL MUNDO"
Favorite Latin Song: Kali Uchis "telepatía"
Favorite Rock Artist: Machine Gun Kelly
Favorite Inspirational Artist: Carrie Underwood
Favorite Gospel Artist: Kanye West
Favorite Dance/Electronic Artist: Marshmello
2021 AMERICAN MUSIC AWARD WINNERS BY ARTIST
BTS (3) Artist of the Year; Favorite Pop Duo or Group; Favorite Pop Song
Doja Cat (3) Collaboration of the Year; Favorite Female R&B Artist; Favorite R&B Album
Megan Thee Stallion (3) Favorite Trending Song; Favorite Female Hip-Hop Artist; Favorite Hip-Hop Album
Bad Bunny (2) Favorite Male Latin Artist; Favorite Latin Album
Carrie Underwood (2) Favorite Female Country Artist; Favorite Inspirational Artist
Gabby Barrett (2) Favorite Country Album; Favorite Country Song
Taylor Swift (2) Favorite Female Pop Artist; Favorite Pop Album
Banda MS de Sergio Lizárraga (1) Favorite Latin Duo or Group
Becky G (1) Favorite Female Latin Artist
Cardi B (1) Favorite Hip-Hop Song
Dan + Shay (1) Favorite Country Duo or Group
Drake (1) Favorite Male Hip-Hop Artist
Ed Sheeran (1) Favorite Male Pop Artist
Kali Uchis (1) Favorite Latin Song
Kanye West (1) Favorite Gospel Artist
Lil Nas X (1) Favorite Music Video
Luke Bryan (1) Favorite Male Country Artist
Machine Gun Kelly (1) Favorite Rock Artist
Marshmello (1) Favorite Dance/Electronic Artist
Olivia Rodrigo (1) New Artist of the Year
Silk Sonic (Bruno Mars, Anderson .Paak) (1) Favorite R&B Song
SZA (1) Collaboration of the Year
The Weeknd (1) Favorite Male R&B Artist