NBA 2021-22 Season: Ranking East and West
890 total views, 1 views today
by Henry L. Liao
On Wednesday, October 20, Manila time is the start of the NBA's 1,230-game regular season.
The first playdate of the league's 76th edition features the title favorite Brooklyn Nets taking on the defending NBA champion Milwaukee Bucks at the Fiserv Forum and the Golden State Warriors facing the championship-contending LA Lakers at the Staples Center.

Each team is back to playing the traditional 82 regular games (41 home/41 road) instead of 72 a year ago when the league cut down the number of games to reduce travel amid the COVID-19 pandemic.
The regulars will take six months to complete before the four-tier playoffs, all of which are best-of-seven affairs, unwrap in mid-April.
The 16-team playoffs will have the same format as last year's. The top six squads in each of the East and West conferences will automatically qualify for the postseason. The seventh- to 10th-places will see action in a play-in tournament with matchups of No. 7 vs. No. 8, the winner of which will secure the No. 7 spot, and No. 9 vs. No. 10, the winner of which will tangle with the 7-8 loser on the latter's home court for the eighth and final playoff ticket.
With that matter settled, allow me to share with you my fearful forecast for the 2021-22 season.
Here it goes.
EAST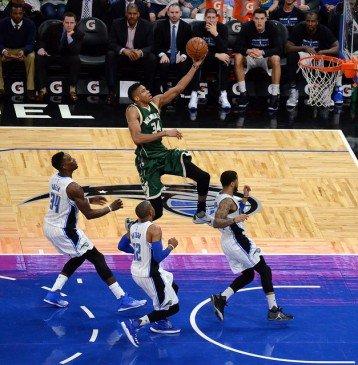 1-Milwaukee
The Bucks have the same nucleus of last season's NBA title team back, starting with the triumvirate of Finals MVP Giannis Antetokuonmpo, Khris Middleton and Jrue Holiday).
2-Brooklyn
Say good riddance to Kyrie as Kevin Durant and James Harden may not miss you at all. Black Griffin is back, LaMarcus Aldridge has unretired and Patty Mills has left San Antonio for the Nets.
3-Philadelphia
Joel Embiid will be an NBA MVP candidate once more but the point guard spot looks shaky if Ben Simmons decides not to play his best to force a trade.
4-Miami
Welcome ex-Toronto Raptor Kyle Lowry, ex-Laker Markieff Morris and ex-Buck P. J. Tucker, who will join forces with All-Stars Jimmy Butler and Bam Adebayo and youngsters Tyler Herro and Duncan Robinson.
5-Chicago
Zach LaVine looks to show up in his contract year with the support of Nikola Vucevic and free-agent acquisitions in guards Lonzo Ball and Alex Caruso and wingman DeMar DeRozan).
6-Atlanta
Trae Young, with a new rookie max contract extension amounting anywhere from $172.5 million to incentives-based $207 million, is out to show that last year's East finals playoff appearance was not a fluke.
The play-in teams:
7-Boston
How will first-year head coach Ime Udoka respond to stars Jayson Tatum, Marcus Smart, Jaylen Brown and balik-Celtics Al Horford, the last two of which are recovering from an October COVID-19 infection (a month after Udoka himself tested positive), will be a major factor following last year's underperforming unit.
8-New York
Ex-Celtics Kemba Walker and Evan Fournier have joined the Big Apple squad and hefty lefty Julius Randle looks for an encore of last year's outstanding effort.
9-Charlotte
This will be the year that 2021 top NBA frosh LaMelo Ball takes full charge as the Hornets' numero uno playmaker) and
10-Washington
Bradley Beal, the NBA's second-leading scorer a year ago behind Golden State's Stephen Curry with over 30 points a game, is eligible for unrestricted free agency next summer unless he accepts a contract extension Now is the time for Japanese-born Rui Hachimura to live up to his billing as the club's second go-to guy for if not, ex-Laker Kyle Kuzma, who together with Kentavious Caldwell Pope and Montrezl Harrell were shipped to the Wizards for Russell Westbrook this summer, will ascend as the second wheel for first-year head mentor Wes Unseld Jr.'s troops).
Teams that are looking at the draft lottery:
11-Indiana
Coach Rick Carlisle left Dallas, a top-four contending team, to return to a lottery-bound Pacers unit bereft of a proven scorer after All-Star Domantas Sabonis, league shot-blocking titlist center Myles Turner return but the Pacers are hodgepodged with second-tier veterans that are injury-prone.
12-Toronto
All-Star Pascal Sikiam will be the Lone Ranger but will open the season on the sidelines after undergoing shoulder surgery. And when he comes back, Lowry will not be there to greet him anymore.
13-Orlando
This rebuilding Magic team will rely much on rookie Jalen Suggs.
14-Detroit
Top NBA draftee Cade Cunningham will get decent numbers and minutes but high-scoring veteran Jerami Grant may have the last word and more money in his pocket), and
15-Cleveland
This Cavaliers unit will revolve once again behind backcourters Darius Garland bombastic scorer Collin Sexton, who failed to secure a rookie contract extension. Finnish frontliner Lauri Markkanen is a trade acquisition from Chicago, and veteran Jarrett Allen and rookie Evan Mobley will fight for the starting center spot.
WEST
1-Utah (the Jazz, who registered the NBA's regular record last campaign, came up short in the playoffs when All-Star guard Donovan Mitchell was plagued by an injury, the club has mammoth Center Rudy Gobert to protect the rim along with newcomer Hassan Whiteside as his backup, and Jordan Clarkson and Joe Ingles, who placed 1-2 Sixth Man Award race, are solid off the bench that is also being reinforced by veteran Rudy Gay).
2-Phoenix (a year ago, the Suns reached the NBA Finals behind heady guards Devin Booker and Chris Paul but their star center Deandre Ayton is unhappy after failing to land a rookie contract extension while lesser lights Mikal Bridges and Landry Shamet were extended fresh deals.
3-LA Lakers (there are no "paper" champions for if there were one, the aging club with nine players age 32 or older would be it with several future Hall of Famers. The Big 3 of LeBron James, Anthony Davis and Russell Westbrook looked lost together during an 0-8 preseason and it may take some 10 games before team chemistry develops. Age or experience is the unknown that is still up for discussion).
4-Dallas (First-year Mavs coach Jason Kidd wants star Luka Doncic to trust teammates like Kristaps Porzingis and Tim Hardaway Jr. more and integrate them into the system).
5-Portland (This is a make-or-break season for the Trail Blazers as Damian Lillard is likely to leave RIP City with another first-round playoff exit and his backcourt partner C. J. McCollum may be trade bait if Dame Time leaves to start the club's rebuilding).
6-Denver (Center Nikola Jokic, the reigning NBA MVP, and Michael Porter Jr., who has been given a rookie max contract extension, have to hold forte for the Nuggets while awaiting the return of star guard Jamal Murray, who is recovering from a torn left ACL he suffered in April).
The play-in teams:
7-LA Clippers (Paul George is the Lone Ranger here as the club's meal ticket Kawhi Leonard may be unavailable for the entire season due to a partially torn right ACL the two-time Finals MVP sustained during the playoffs last June).
8-Memphis (where Ja Morant goes so go the Grizzlies)
9-Golden State (Stephen Curry, Andrew Wiggins Draymond Green hope to keep the Warriors afloat until Klay Thompson, out for two seasons due to a torn ACL and ruptured Achilles tendon), makes a much-anticipated comeback by Christmas Day
10-Houston (the Rockets' exciting top rookie Jalen Green will bring in the fans and explosive Kevin Porter Jr. and hardworking Christian Wood look to pull the Rockets into the play-in tournament.
Teams to go fishing early:
11-Sacramento (This season could be the last for Kings head coach Luke Walton if victories are hard to come by for star De'Aaron Fox and his guard partner Buddy Hield and forwards Harrison Barnes and Marvin Bagley)
12-Minnesota (The T-Wolves have an exciting product in center Karl-Anthony Towns, guards D'Angelo Russell and Malik Beasley and sophomore forward Anthony Edwards but their efforts have not translated into wins)
13-New Orleans (the curse that has befallen on star forward Zion Williamson remains unabated as he underwent another right foot surgery last month and will be out at season's start, forcing Brandon Ingram to play hero ball involuntarily)
14-San Antonio (where have all the Spurs stars gone as DeMar DeRozan, Rudy Gay and Patty Mills leave for greener pasture)
15-Oklahoma City (Shai Gilgeous-Alexander is again the main man for a Thunder team in full rebuilding scheme as it stockpiles draft choices until kingdom come).
Any violent reaction is allowed. We can always agree to disagree in the end.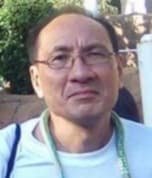 Latest posts by Henry Liao
(see all)