ONE Championship: Lara Alvarez exits, leaves strong message
1,011 total views, 1 views today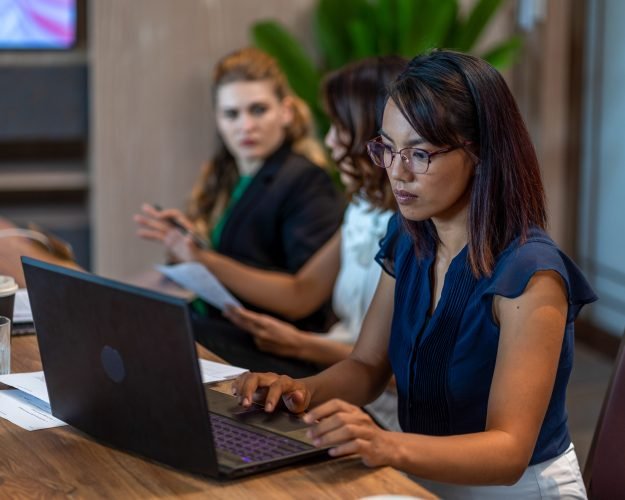 Lara Pearl Alvarez' journey in The Apprentice: ONE Championship Edition has come to an end, with the 24-year-old accountant being the third candidate to be given the boot.
"I do see that you are beautiful inside with the real warrior spirit," said ONE Championship chairman and CEO Chatri Sityodtong. "But the business world is a dog-eat-dog world where only the strong survive."

"Instead of boxing yourself with your fears, doubts, and insecurities about what you're capable of and not capable of and staying in your comfort zone, until you learn to break free, it will be impossible for you to unleash your greatness. I know what it's like to be down and out, so I really empathise with you."
It was a heartbreaking moment for Alvarez, with her being given the pink slip over Team Valor teammates Sho Takei and Clinton Tudor.
But despite this being the end of the road for her in this competition, she believes that her path will eventually cross with Sityodtong again in the near future. "I'll make sure that I'll work hard and I'll meet you again," she said at the end of episode three.
Cryptic as the remark was, Alvarez vowed to make true to her words.
00
And she's already doing her part, working on her skills to do better on the business side of things. "Right now, I am working to acquire the business skills that I fell short in during the competition," she said.
The experience in The Apprentice: ONE Championship Edition, she admits, was an eye-opener for her, learning that if she really wants to be successful, she has to badly want to succeed in her goals. And working behind the shadows just won't cut it.
"I could have been more confident with the skills I had, I should've insisted on my ideas when they weren't heard, and perhaps, I should have also taken bigger roles," she said.
Alvarez has been vocal of her insecurities inside the Boardroom which, to her, cost her spot in the competition as she constantly downplayed what she could have contributed for her team. And not even the change of scenery, with her moving from Team Conquest to Team Valor, helped her case as she fell into the same trap of being a mere follower.
It's this quality which made the most impact for Alvarez as she took the lessons she got from Sityodtong to heart.
"My biggest learning from Chatri is that for someone who wants to make a difference, he/she should have an unbreakable spirit, that no matter what challenges he/she faces, or whatever other people say, he/she must never lose the determination and spirit he/she had at first," she said.
Bitter was this pill for Alvarez to swallow, knowing that all of her sacrifices ended up for naught.
"To be honest, it feels like I have failed them for not winning the show. I believe it's just normal to feel such, but I have done my best and that I believe that there is a reason for everything," she said.
On the flipside, it also reunited her with her son, looking at her misfortune in a more positive light and quipped, "I was excited to see my son and family because I miss them so much and I had been longing to hold my baby in my arms again."
Still, the warrior spirit is evident in Alvarez who is driven to really "meet [Chatri] soon."
"I am still determined to be a part of ONE Championship someday," she said. "The first thing that came to my mind when I got eliminated was that I will gain the skills I lacked and I'll be back. I know that if I will do my best in my chosen career path, one day I will be able to meet him again and I will work for that day to happen."
That day can't come soon enough for Alvarez, although she hinted that she may be back sooner rather than later.
After all, she has reunited with the famed Team Lakay in Baguio and is training once again in martial arts.
"I'm starting to train again in martial arts, which is my passion. I went back to train with them immediately after I came home to Baguio City to stay fit," she said.
Does that mean that Lara will soon be trading her coat for fighting trunks? Never say never, she said.
"As of now, I am unsure if I have ambitions to fight in the cage, but we never know what the future holds. I'll keep on watching for new opportunities for me as I have no work to go back to since the hospitality industry is still suffering due to the pandemic. I am not closing my doors to life-changing opportunities and possibilities."
The Apprentice: ONE Championship Edition is showing across Asia on AXN, the show's official Asian broadcast partner, with markets to include Singapore, Indonesia, Malaysia, Hong Kong, Philippines, Taiwan, Thailand, Cambodia, Myanmar, and Vietnam.
The first season of "The Apprentice: ONE Championship Edition" consists of 13 episodes and will be seen in the Philippines on Thursdays, 8:50 pm on AXN cable network and on Mondays at 9 p.m. on One Sport.