Netflix to launch 7 new Korean movies and TV shows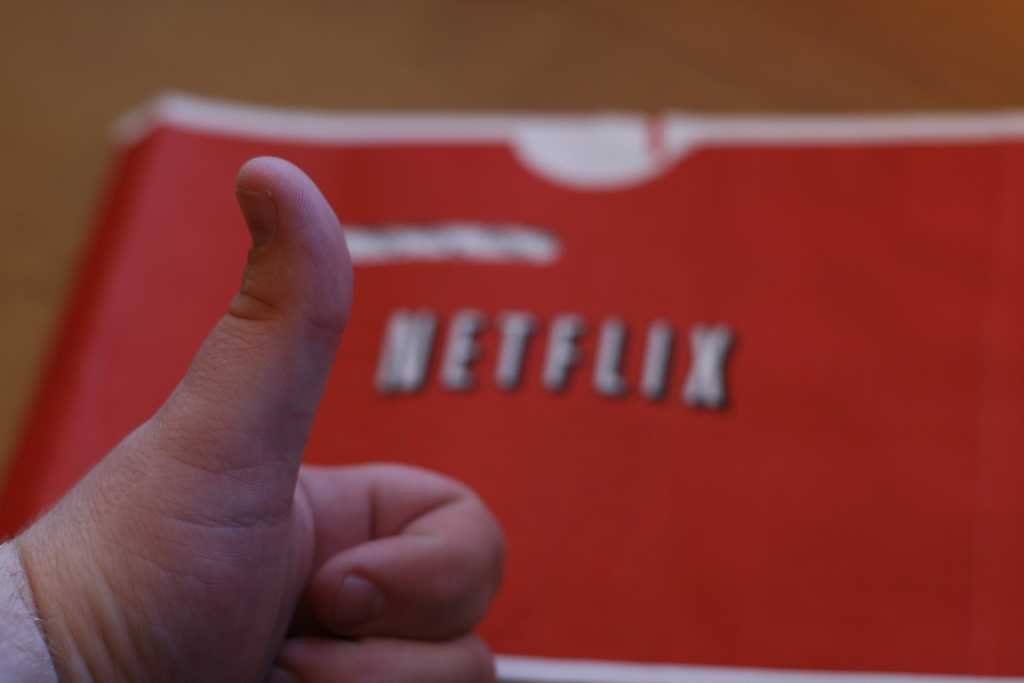 It's an exciting time for those who love to watch Korean content. Netflix, the world's leading streaming entertainment service, is currently servicing Start-Up, Do Do Sol Sol La La Sol and Private Lives, which had their respective premieres in October and are continuously dropping two episodes weekly.
Now, Netflix is adding yet another entertainment joy for its fans around the world; Introducing seven new must-watch Films and Series, namely The Call, Space Sweepers, What Happened to Mr. Cha?, The Uncanny Counter, Run On and Lovestruck in the City.
Since the release of Director Bong Joon-ho's Netflix Film 'Okja' in 2017, the relationship between Korea's creative ecosystem and Netflix has been growing, and it is expected to grow further. In April, Time to Hunt, premiered worldwide only on Netflix and received positive reviews. #Alive, which came to Netflix in September after its theatrical run in Korea, also earned rave reviews and praises, especially for its fresh take on the now-more-recognized K-zombie genre. Starting from today's announcement, Netflix plans to heighten the joy of entertainment with Korean Films by acquiring more Original shows as well as the creation of its own production of Netflix Film with Korean creators.
Minyoung Kim, Vice President of Content (Korea, Southeast Asia, Australia & New Zealand) at Netflix said, "This year marked an incredible milestone for Korean filmmakers with the triumphant of Director Bong Joon-ho's Parasite winning the Oscars, positive reviews around Netflix film Time to Hunt, and the global popularity of #Alive via Netflix across the world. Netflix is at the forefront of changing the way entertainment is enjoyed throughout the world. We believe that great stories can come from anywhere and travel everywhere. We're bringing Korean storytelling with the goal to entertain our members around the world."
More details about the new Netflix Films and Original Series from Korea can be found below.
Netflix: [UPCOMING KOREAN FILM]
The Call
Premiere Date: November 27, 2020
Cast & Creators: Director Lee Chung-hyun, Park Shin hye, Jun Jong-seo
Genre: Mystery thriller, Crime
Synopsis: When 28-year-old Seo-yeon loses her cell phone on her way to visit her sick, estranged mother in a rural area, she digs up a decade-old cordless phone from the junk closet of her childhood home. She suddenly gets a call from a woman named Young-sook asking for her friend. Seo-yeon hangs up thinking the woman has the wrong number, but later learns that the call was coming from the same house 20 years ago.
Space Sweepers
Premiere Date: Q1 2021
Cast & Creators: Director Jo Sung-hee; Song Joong-ki, Kim Tae-ri, Jin Sun-kyu, Yoo Hai-jin
Genre: Sci-fi action, Space blockbuster
Synopsis: Set in 2092, Earth has become a bleak planet which will soon be uninhabitable. The privileged class now live as UTS citizens on pristine habitats built between Earth and the moon, while 95% of the human race, the non-citizens, struggle to survive on the ruined Earth. Spaceship Victory is one of the many that live off salvaging space debris, which is a life-risking job since space debris fly at immense speed. But crewed with a genius space pilot Tae-ho, a mysterious ex-space pirate Captain Jang, an ex-con spaceship engineer Tiger Park, and a reprogrammed military robot Bubs, Spaceship Victory surpasses all other space sweepers. After successfully snatching a crashed space shuttle in the latest debris chase, Victory's crew find a 7-year-old girl inside. They realize that she's the humanlike robot wanted by UTS Space Guards, and decide to demand ransom in exchange.
What Happened to Mr. Cha?
Premiere Date: January 1, 2021
Cast & Creators: Director Kim Dong-kyu; Cha In-pyo, Cho Dal-hwan
Genre: Comedy
Synopsis: With the image of a gentle and perfect man Mr CHA enjoyed immense popularity in the 90s but he is now a has been who reminisces about his glory days and waits for someone to cast him again One day Mr CHA visits a gym to take a shower after a stroll but the building begins to crumble and he gets stuck in the pile Can he get rescued while maintaining his gentle and perfect image.
Netflix: [UPCOMING KOREAN SERIES]
Sweet Home
Premiere Date: December 18, 2020 (confidential until Nov. 19)
Cast & Creators: Director Lee Eung-bok; Song Kang, Lee Jin-wook, Lee Si-young, Lee Do-hyun
About Title: Adapted from a popular webtoon of the same name, Sweet Home is a 10-episode VFX/SFX filled thriller based on the unique world in which people turn into monsters that reflect their internal desires. Cha Hyeon-su, a reclusive high school student who moves into a new apartment called Green Home after a personal tragedy, faces a series of life changing situations that brings him out to the world to save others.
The series presents a strong ensemble cast that includes Song Kang(Love Alarm), Lee Jin-uk(Voice), Lee Si-young(No Mercy), Lee Do-hyun(18 Again), Kim Nam-hee(Mr. Sunshine), Go Min-si(Love Alarm), Park Kyu-young (Romance is a Bonus Book), and Go Youn-jung (He Is Psychometric). Sweet Home is directed by star K-drama director Lee E ung-bok (Mr. Sunshine, Goblin: The Lonely and Great God, Descendants of the Sun), produced by Studio Dragon, co-produced by Studio N, and written by Hong So-ri, Kim Hyung-min and Park So-jeong.
The Uncanny Counter
Premiere Date: November 28 2020
Cast & Creators: Director You Sun-dong; Writer Yeoh Gee-na; Cho Byeong-gyu, Yu Jun-sang, Kim Se-jeong
About Title: Based on a popular webtoon of the same title, The Uncanny Counter is a satisfying tale of superheroes who, when not hunting down obstinate evil spirits, toil in a noodle shop. The dynamic story depicts the struggle between the evil spirits who come down to Earth from the afterworld to become immortal and the Counters, each endowed with a special gift such as brute strength, psychometry and healing, who chase them down.
Jo Byeong-gyu plays the uncanny So Mun, a Counter unlike any other in history. So Mun is a hero-in-training who musters the courage to combat evil spirits after seeing a friend suffer injustice. Ga Mo-tak, a Counter with unrivaled brawn, is brought to life by Yu Jun-sang's characteristic wit and well known acting skills. Kim Se-jeong plays the role of Do Ha-na, the human radar among the Counters with an infallible record of evil spirit detection. Her character exudes chic and a detached vibe in abundance.
---
---
Run On
Premiere Date: December 16 2020
Cast & Creators: Director Lee Jae-hun; Writer Park Si-hyeon; Yim Si-wan, Shin Sae-kyung, Choi Soo-young, Kang Tae-oh
About Title: Run On is a romantic drama about the intermingling of people who have trouble communicating, even while speaking in the same language. It features people from different backgrounds who nurture relationships using their own language.
Yim Si-wan plays the lead role of Ki Seon-gyeom, a sprinter on the national team who is popular enough with the public to sell tickets to unpopular track events. His whole life, he never looked back while running to win, both literally and figuratively, until a fateful event turned his life upside down and forced him to retire. After leaving the track and meeting Oh Mi-joo, he learns to open his eyes to what he never saw as a runner.
Shin Sae-kyeong portrays Oh Mi-joo, who constantly has to retrace her steps; functioning like a bridge between different languages as a translator. She first became aware of foreign languages at a theater watching a movie she would not have understood without the subtitles. She began noticing errors in the subtitles, and when the mistakes became too much to take, she became a translator without hesitation. She finds herself drawn toward Ki Seon-gyeom, who has seized her like fate, and rocked her world with the same force as the tremor she felt the first time her name appeared in the movie credits.
Choi Soo-young takes on the role of a sports agency CEO Seo Dan-ah, who is the only true heir of the Seomyeong Group by birthright, but on the account of being female, is forced out of the pecking order. She grits her teeth and strives to regain what is rightfully hers.
Kang Tae-oh transforms into the role of Lee Yeong-hwa, a popular art student who likes movies and croquis drawings. He is charming, with the qualities one finds in sports drinks that are refreshing and revitalizing.
Lovestruck in the City
Premiere Date: December 2020
Cast & Creators: Director Park Shin-woo; Writer Jung Hyun-jung; Ji Chang-wook, Kim Ji-won
About Title: Lovestruck in the City is a realistic portrayal of young people who pursue romance and happiness while struggling to get by in a busy, competitive urban environment.
Ji Chang-wook plays Park Jae-won, an honest man, a passionate architect and a lover of city alleyways. His hobby is collecting more hobbies. A romantic at heart, he cannot forget a certain woman. This thief of his heart and his camera had disappeared like a fleeting midsummer night's dream.
Kim Ji-won, known for giving distinct color and charm to her roles, plays the freelance marketer Lee Eun-o, an ordinary woman who temporarily reinvents herself as the spontaneous and free spirited Yun Seon-a. She takes off to a remote place on an impulse and falls in love with Jae-won under this new identity.
Director Park Shin-woo of It's Okay to Not Be Okay and Don't Dare to Dream teams up with the writer Jung Hyun-jung whose works are deemed the biblical canon of the romantic comedy genre, such as the In Need of Romance series, Discovery of Love and Romance is a Bonus Book.
[Recently Released & Currently Streaming]
Do Do Sol Sol La La Sol
Service Cadence 10 PM SGT, every Wed & Thu
For Japan, all episodes will be available from December 3
No. Episodes: 16 episodes
Genre: Romance / Comedy / Drama
Creators: Kim Min-kyoung (Director), Oh Ji-young (Writer)
Cast: Go A-ra, Lee Jae-wook, Kim Ju-hun
Private Lives
Service Cadence 10 PM SGT, every Wed & Thu
For Japan, all episodes will be available from December 3
No. Episodes: 16 episodes
Genre: Romance / Comedy /Drama
Creators: Nam-Gun (Director) / Yoo Sung Yeol (Writer, My beautiful bride)
CastL Seo Hyun, Go Kyung-Pyo, Kim Hyo-Jin, Kim Young-Min, Lee Hak-Joo
Start-Up
Service Cadence: 10 PM SGT, every Sat & Sun
No. Episodes: 16 episodes
Genre: Romance / Youth / Drama
Creators: Oh Choong-hwan (Director), Park Hye-ryun (Writer)
Cast: Bae Suzy, Nam Joo-hyuk, Kim Seon-ho, Kang Han-na
About Netflix
Netflix is the world's leading streaming entertainment service with over 195 million paid memberships in over 190 countries enjoying TV series, documentaries and feature films across a wide variety of genres and languages. Members can watch as much as they want, anytime, anywhere, on any internet-connected screen. Members can play, pause and resume watching, all without commercials or commitments.