'Tom & Jerry': Trailer released for hybrid live-action with Chloë Grace Moretz
947 total views, 1 views today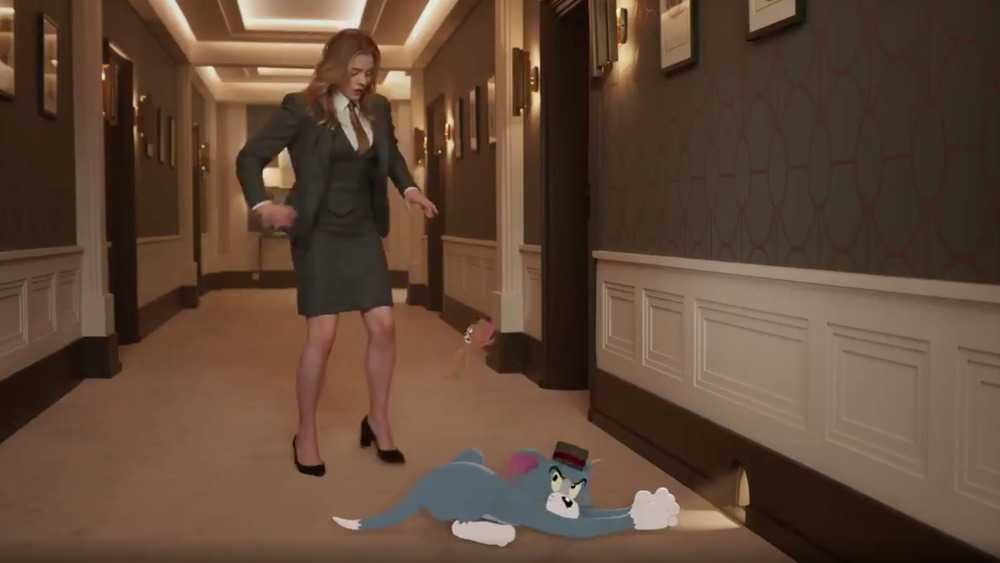 The trailer for the hybrid live-action and animated version of the famous cartoons Tom & Jerry has just been released. The film stars Chloë Grace Moretz as Kayla, an employee in a hotel where Jerry lives.
Kayla spots Jerry, who is threatening to ruin a wedding by hiring an alley cat named Tom. The movie also stars Michael Peña as Terrance, Colin Jost as Dwayne, Ken Jeong as Jackie, Rob Delaney as DuBros, and Pallavi Sharda as Preeta.
Lending their voices for the cat and mouse are the original voice actors of the cartoon series — William Hanna, Mel Blanc and June Foray. Archival audio recordings were used for the film. Hanna, incidentally, is one of the co-creators of Tom and Jerry with Joseph Barbera.
"I've been watching the Tom and Jerry cartoon for as long as I can remember," Moretz told People. "It was a mainstay in my household growing up and we would always crowd around to watch their silly antics play out on screen!"
"Tom was a stick with a name tag (seriously) and for Jerry at least I had a little to scale model of him," the actress shared about her work in the movie. "All in all it was very interesting to be able to improv opposite nothing and create with the animators and push the boundaries of what we could achieve."
Tim Story directed the Tom & Jerry hybrid from a script by Kevin Costello. The film will be out in March 2021.
---
---
The movie's synopsis:
One of the most beloved rivalries in history is reignited when Jerry moves into New York City's finest hotel on the eve of "the wedding of the century," forcing the event's desperate planner to hire Tom to get rid of him, in director Tim Story's Tom & Jerry. The ensuing cat and mouse battle threatens to destroy her career, the wedding, and possibly the hotel itself. But soon, an even bigger problem arises: a diabolically ambitious staffer conspiring against all three of them. An eye-popping blend of classic animation and live-action, Tom and Jerry's new adventure stakes new ground for the iconic characters and forces them to do the unthinkable: work together to save the day.
Tom & Jerry take their cat and mouse game to the big screen. Watch the trailer for the new #TomAndJerryMovie now – only in cinemas 2021. pic.twitter.com/RZFEipzQvC

— Warner Bros. IRL (@WarnerBrosIRL) November 17, 2020