Toroman: Gilas Pilipinas SEA Games roster stronger than World Cup line-up – report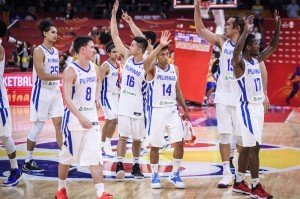 No less than Rajko Toroman, the head coach of the original Gilas Pilipinas national team and current mentor of Indonesia, thinks the Philippines' line-up for the Southeast Asian Games 2019 is stronger than their FIBA World Cup roster.
In an exclusive interview with Fox Sports Philippines, the Serbian mentor noted that there are many things to be applauded in the way the SEA Games line-up of the home team was constructed.
"Gilas is looking too strong for everybody here. I think that they are stronger than the Gilas team in the World Cup. They have size, talent skills and chemistry. They are tactically good," Toroman wrote in an e-mail to FOX Sports Philippines.
The Philippines paraded Greg Slaughter, June Mar Fajardo, Japeth Aguilar, Christian Standhardinger, Troy Rosario, Vic Manuel, Matthew Wright, Marcio Lassiter, Chris Ross, Stanley Pringle, Kiefer Ravena, and LA Tenorio in the SEA Games, as they walloped the opposition for a 13th straight gold medal in the regional meet.
Of course, the same line-up would not be possible for a FIBA-sanctioned tournament, as the likes of Ross, Pringle, and Standhardinger are only considered naturalized under the current eligibility rules.

Which makes fans think after the Philippines suffered lopsided losses in the World Cup: What if they had such roster in the prestigious international meet?
(FIBA.com photo)