SEA Games: PH National Esports Team SIBOL team revealed
The Philippine team that will represent the country in esports medalled events at the 30th SEA Games have been named. From a 77-strong training pool for Sibol, only 27 athletes have made the final team.

There will be seven members needed for each of the team-based games: Dota2, Arena of Valor, and Mobile Legends: Bang Bang while two members each will make up the rest of the games: StarCraft 2, Hearthstone, and Tekken 7.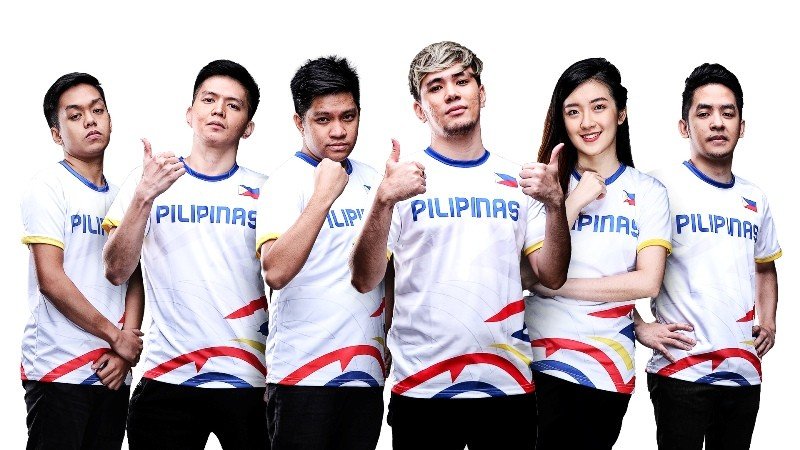 Below are the names of the 27 athletes comprising Sibol:
Mobile Legends: Kenneth Jiane 'Kenji' Villa, Karl Gabriel 'KarlTzy' Nepomuceno, Carlito 'Ribo' Ribo, Jeniel 'Haze' Bata-anon, Angelo Kyle 'Pheww' Arcangel, Allan Sancio 'Lusty' CastromayorandJason Rafael 'Jay' Torculas.
Dota 2 : Mc Nicholson 'Mc' Villanueva, John Anthony 'Natsumi' Vargas, Jun 'Bok' Kanehara, Marvin Salvador 'Boomy' Rushton, Bryle Jacob 'CML' Alvizo, Van Jerico 'Van' Manalaysay and James Erice 'Erice' Guerra.
Arena of Valorwill : Kevin Kio 'Gambit' Dizon, Jeremiah '1717' Camarillo, Jevan Lorenzo 'Bents' Delos Santos, Lawrence Anthony 'Rubixx' Gatmaitan, Miguel Klarenz 'Miggie' Banaag, Bradie Ryan 'Yats' Velasquez and Kyle Jepherson 'Vindiicated' Padlan.
StarCraft II: Justin 'NuksPH' Santosand Caviar 'Enderr' Acampado.
Hearthstone: Dustin 'WaningMoon' Mangulabnanand Jacinta 'Jia' Dee.
Tekken 7: Andreij Hosea 'Doujin' Albarand Alexandre Gabrielle 'AK' Laverez
From here, the Sibol team will be tested and trained by their coaches, in an effort to mold them all into solid individuals and teams with their eyes on one thing: SEA Games'GOLD. The catchphrase 'LakadMatatag' embodies the Sibol athletes, entering the battlefield with pride and confidence.
The Philippine Southeast Asian Games Esports Union (PSEU) has teamed up with the country's biggest mobile network, Smart, as the official presenter for Sibol. Razer, the official esports partner for the Games, is also present to help in Sibol's training and preparation while the official broadcasters for the 30th SEA Games are TV5 and CIGNAL.
"Esports in the SEA Games is not just about making history; it is about building the foundation for all our young Filipinos who aspire to represent our country on a world stage. The athletes of Sibol are not just pioneers, they are our country's pride. We at Smart wholly support our athletes in their SEA Games journey," Alfredo S. Panlilio, President of Smart Communications, Inc., said in a comment.
For more information about Sibol, head over to their official website SIBOLesports.ph and @SIBOLesportson social.