'Sons of Anarchy' star Charlie Hunnam Nabs Lead in 'Shantaram' For Apple TV+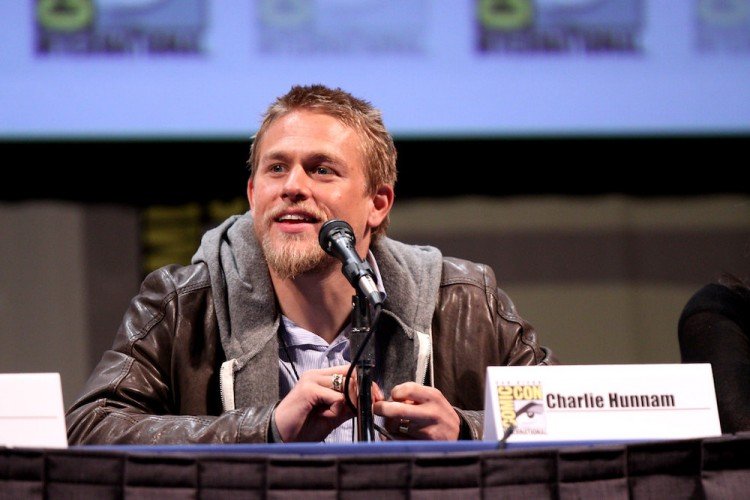 Nearly five years after the end of "Sons of Anarchy" on FX, star Charlie Hunnam is back on television. The actor has been recently cast in the Apple TV+ series "Shantaram," which is based on a novel by Gregory David Roberts.
Hunnam will play Lin, an Australian prisoner who escapes the facility. Set in the 1980s, Hunnam flees to Bombay (now Mumbai) in the underworld. With no family and friends, Lin starts life anew in this foreign city to find love, courage, forgiveness and redemption.
"Shantaram" will begin production in Australia and India this October. The show is set for a 10-episode release sometime in 2020.
The drama will be written and executive produced by Eric Warren Singer ("American Hustle") with Justin Kurzel directing the first two episodes. It will be produced by Anonymous Content and Paramount Television.
The book, which was had six million copies released in 42 territories and 39 languages, was long in contention for adaptation. Warner Bros originally paid two million to grab its rights with Johnny Depp's production outfit. Joel Edgerton was supposed to star in the movie that didn't go past the development.
Anonymous Content and Paramount TV eventually bought the rights in a bidding war in 2018, including the rights to the follow-up of the novel, "The Mountain Shadow."
Hunnam, a British actor, earned prominence for his work as Jax Teller in "Sons of Anarchy," which aired on FX from 2008 to 2014. The actor also starred in movies like "Pacific Rim," "King Arthur: Legend of The Sword," "The Lost City of Z" and "Triple Frontier."
Meanwhile, Apple TV+ is set to launch in Nov. 1, 2019 across 100 countries. Its first line-up of series include "The Morning Show," with Jennifer Aniston and Reese Witherspoon and "See" with Jason Momoa.
"With Apple TV+, we are presenting all-original stories from the best, brightest and most creative minds, and we know viewers will find their new favorite show or movie on our service," said Zack Van Amburg, Apple's head of Worldwide Video. "Each Apple TV+ original offers its own unique story, fresh perspective and powerful message — all meant to entertain, connect and inspire cultural conversations."