'Game of Thrones' Book: When Will 'The Winds of Winter' Release Happen?
357 total views, 1 views today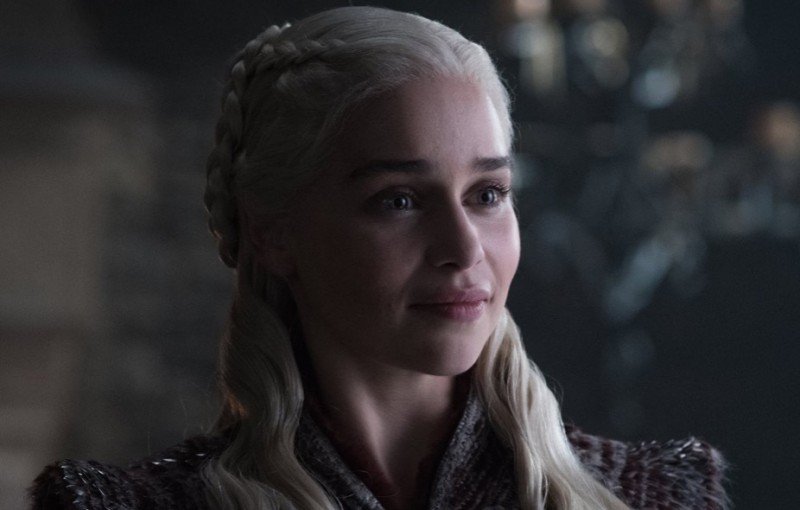 The finale episode of the "Game of Thrones" series will air tonight on HBO but hardcore loyal fans of the story are still waiting on the next release of the book source "The Winds of Winter" from author George R. R. Martin (GRRM).
Martin has been taking longer to come out with the book version thus the TV series has eclipsed in its storyline. Various rumors have come out regarding the delay of "The Winds of Winter," the sixth book in the series, since nearly 10 years ago.
At one point GRRM said that he was going to finish "The Winds of Winter" before "Game of Thrones" season 6 would be launching on HBO. However, the TV show aired the sixth season in 2016 while there is still no book release three years later.
"Game of Thrones" is based on GRRM's "A Song of Ice and Fire" books. There are currently five books in the series — "Game of Thrones" out in 1996, "A Clash of Kings" out in 1998, "A Storm of Swords" out in 2000, "A Feast of Crows" out in 2005, and "A Dance With Dragons" out in 2011, which was also the year "Game of Thrones" debuted on the small screen.
In recent weeks, GRRM had to slam rumors that "The Winds of Winter" will finally hit bookshelves along with "A Dream of Spring," the seventh and final book. Rumors stated that GRRM has been holding off the release of the books, when it was apparently already done, in an agreement with "Game of Thrones" producers and HBO.
"DREAM is not even begun; I am not going to start writing volume seven until I finish volume six," the author wrote on his blog.  "It boggles me that anyone would believe this story, even for an instant. It makes not a whit of sense. Why would I sit for years on completed novels? Why would my publishers — not just here in the US, but all around the world — ever consent to this? They make millions and millions of dollars every time a new Ice & Fire book comes out, as do I. Delaying makes no sense. Why would HBO want the books delayed? The books help create interest in the show, just as the show creates interest in the books."