'Lucifer' Season 4: Chloe Plots To Send Devil Back to Hell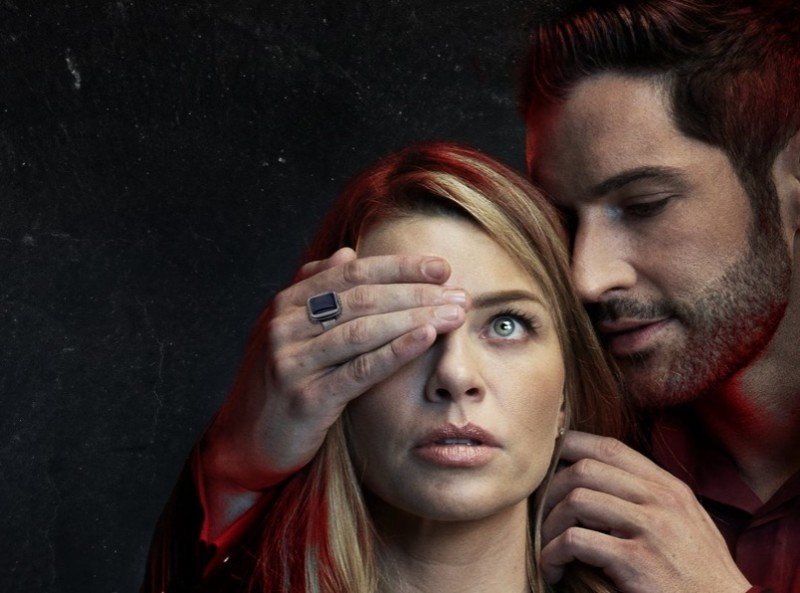 It may seem like all is well with Chloe (played by Lauren German) and Lucifer (played by Tom Ellis when "Lucifer" season 4 returns on Netflix. As it turns out, however, Chloe may be plotting to send Lucifer back to hell, where he should have been all along.
Speaking in an interview with The Wrap,  Ellis said that Chloe will get some help about the devil from Father Kinley (played by Graham McTavish). While she ran off in "Lucifer" season 3, Chloe was actually learning about Lucifer and have talked to people about what she can do.
" And we find out that maybe Chloe is plotting against Lucifer to try to send him back to hell," Ellis revealed.
The entire "Lucifer" season 4 will drop on Netflix on Wednesday, May 8, with 10 episodes. Ellis told TV Line that the shorter run would be better for the series than it's usual 22-episode offering per season.
"When you're doing 22 episodes, it's difficult to keep your story taut for dramatic tension. You have to find ways to fill [time], basically. But this format means our story is distilled down in a way that every episode is much richer. It feels denser, and what's at stake in every episode is much higher."
Moving to Netflix from FOX has also breathed new life to the series because of its business model. The streaming platform has a wider global reach and viewers can binge-watch the series at their own pace.
"Lucifer" season 4 will also be a lot bolder because there are's little restriction on Netflix. The show is going to push the boundaries and get darker in the upcoming installment. The cast also hinted of sexier scenes with its main star.
According to CBR, "Lucifer" season 4 will deliver exactly what the fans are looking for. However, the show will still retain its procedural format. There will also be a new addition in Eve (played by Invar Labi), the new romantic interest.
"Lucifer" season 4 will be ready on Netflix by May 8. The previous are also on the platform for streaming.