Malalad calls unity in Karate
386 total views, 1 views today
The Philippine Karatedo Federation is extending a hand of unity for the good of all.
This was stressed by three-time SEA Games gold medalist Gretchen Malalad during her appearance in the 20th "Usapang Sports" by the Tabloids Organization in Philippine Sports (TOPS) at the National Press Club in Intramuros.

"We need to unite now and put our differences behind with the 30th SEA Games fast approaching," said Malalad.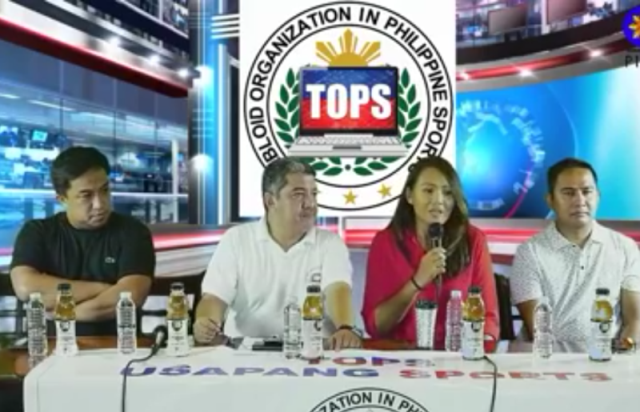 Malalad, who was voted as new PKF president by more than 230 clubs and associations from all over the country during elections at the Fisher Mall in Quezon City last Feb. 17, said the Philippine Olympic Committee (POC) has already urged all karate stakeholders to participate in a "unifying election not later than October this year."
A three-time Southeast Asian Games gold medalist in 2001, 2003 and 2005 and bronze medalist in the Asian Games in 2002, Malalad said she has already reached out to Karate Philippines president Richard Lim and even PSC Commissioner Ramon Fernandez in search of a win-win solution..
"Even before I ran, I told them we should have this unifying election. I have spoken to them personally. Back then, ayaw nila. I hope they change their mind now," added Malalad, wo was accompanied by karate coach Reiner de Leon in the weekly forum supported by theh Philippine Sports Commission (PSC), National Press Club (NPC), PAGCOR, CBA and HG Guyabano Tea Leaf Drink.
"We all want to be united. We're all karatekas. Lets do this for our sport and country," added the 39-year-old pride of Boac, Marinduque.
Asked about her decision to lead the PKF in late December, Malalad said she cannot turn her back on the sport
"There are groups within the PKF which asked me to help out and represent them as their leader. Alam ko magulo na. I know the odds are against us. But I really believe that every club should be included and not excluded in the federation."
"At the back of my mind i know I should do something. This is my sport. It would be a dissservice for my country if I didn't do anything," she said.