Mondilla eyes Luisita sweep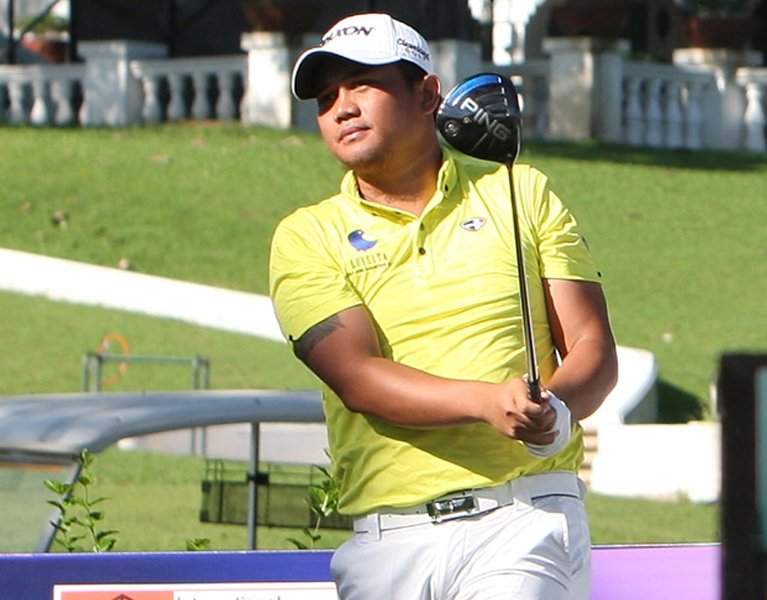 Clyde Mondilla sets out for back-to-back title feats at Luisita Golf and Country Club, brimming with confidence after snapping a long slump with a gripping victory in the ICTSI Luisita Invitational in Tarlac last Friday.

But the Del Monte ace expects a tougher challenge from a souped-up international field in PGT Asia's CAT (Central Azucarera de Tarlac) Open with a slew of foreign aces joining the title hunt in the $100,000 event, which reels off tomorrow (Tuesday).
Sam Gillis, fresh from a breakthrough victory in the other regional tour, and fellow American John Michael O'Toole along with Thai aces Tawit Polthai, Nattapong Putta, Idtiphat Silasuwan and Nirun Sae-ueng will be among the new faces mixing it up with the stellar cast that slugged it out in PGT season' finale.
Meanwhile, the organizing Pilipinas Golf Tournaments, Inc. and host LGCC said they'll be making adjustments on the course set up to guarantee four days of fierce action and another thriller of a finish.
"We'll have a much longer, tougher set up," said LGCC's Jeric Hechanova.
Still, Mondilla remains confident of making it two-in-row on the hazard-laden layout and score another victory after struggling majority of the season coming off an injury and poor form.
"I feel good, confident and I think I have a chance to come out on top again," said Mondilla, who won four tournaments on his way to copping the PGT Order of Merit crown last year but went on a winless spell until nipping Peter Stojanovski of Macedonia for the crown last weekend.
"They'll toughen up the course but I think the locals will still have the edge over our foreign rivals," added Mondilla.
Meanwhile, unheralded Erwin Arcillas steps up his bid for another title crack at Luisita, towing his team composed of Manny Alarilla, Sunny Donato and Jess Legaspi to victory with a 17-under 55 in the pro-am tournament last Saturday.
Mondilla, with Martin Lorenzo, Bones Floro and Aian Arcilla, placed second with a 57 while Elmer Salvador, with Daisuke Hagiwara, Seo Eun Young and Tim Allen, shot a 58 for third.
Arcillas came up short of his first title win when he lost in a playoff to Aussie David Gleeson in the ICTSI Luisita Championship, which kicked off this year's PGT Asia last April.