Metro League: Feriols, Rodriguez are week's best
613 total views, 1 views today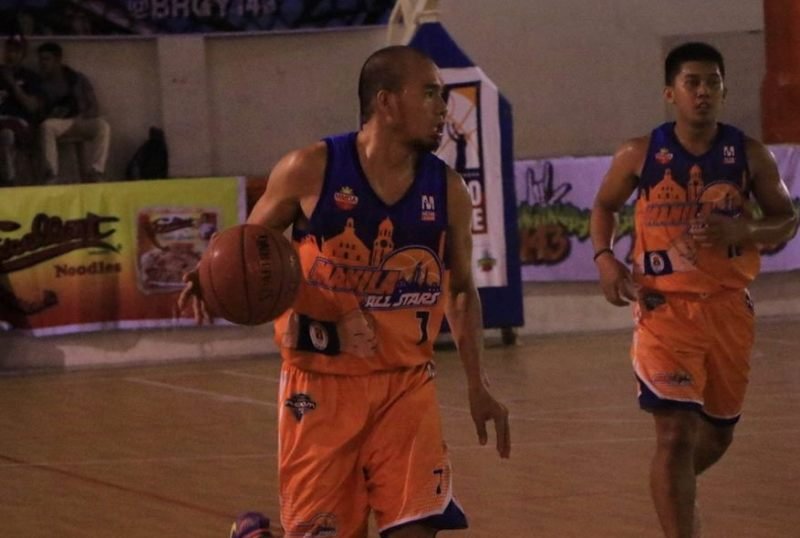 Games Tuesday (Hagonoy Sports Complex, Taguig)
4:00 p.m. Manila vs. Las Piñas
5:30 p.m. Quezon City vs. Valenzuela
7:00 p.m. Taguig vs. Parañaque
14-season PBA veteran John Ferriols of the Taguig Generals and Jayford Rodriguez of the Manila All-Stars were recognized as World Balance Players of the Week in their respective divisions in the Metro League Open basketball tournament for the recent period October 14 to 20.

Ferriols, also the MVP in the MBA's inaugural season in 1998, starred in the Generals' twin wins this past week over Marikina and Pateros to help Taguig zoom to the top of the South Division standings with their 4-2 slate and a sure place in the division semifinals of the tournament organized by the Metro Manila Development Authority (MMDA) and supported by the Philippine Basketball Association (PBA).
Rodriguez, a second-round pick of Rain or Shine in the 2013 PBA Draft but never got to play in the pros, had the biggest impact in the All-Stars' back-to-back wins over Quezon City and San Juan which enabled Manila to also grabbed leadership in the North Division standings with their league-best 5-1 record in the 10-team tournament which has "mobile app ng bayan" Barangay 143 as presentor, Spalding as the official ball and Team Rebel Sports as official outfitter.
Games resume Tuesday at the Hagonoy Sports Complex in Taguig with Manila, also already assured of a place in the division semis, eyeing a fourth straight win at the expense of winless Las Piñas in the 4 p.m. first game, Quezon City and Valenzuela battling for solo second place in the North Division at 5:30 p.m., and the Generals hosting Parañaque in the 7 pm third game and looking to fortify its hold of the South Division lead.
Ferriols first had 16 points on an 8-of-10 field goal shooting and added 12 rebounds, five assists and two steals in the Taguig's 84-73 win over the Shoelanders Tuesday last week then followed it up with 11 rebounds, eight points on a 4-for-6 FG shooting, four assists and a steal and shot block each in the Generals' 85-67 rout of erstwhile South Division leader Pateros two days later, to beat San Juan's Jahn Ryan Magbanua and Las Piñas' Lester Dickens for South Division Player of the Week honors in the tournament which also has Synergy 88, San Miguel Corp., World Balance, Frabelle Foods, Summit Mineral Water, Alco Plus, Gerry's Grill, Excellent Noodles, glitter.ph, SM Supermalls and Nature's Spring as major sponsors.
Rodriguez, which beat teammate Almel Orquina, Caloocan's Aldrin Ligo and Valenzuela's Gianne Paulo Rivera and Erwin Sta. Maria for North Division Player of the Week honors had a team-best 19 points in their win over erstwhile unbeaten Quezon City Tuesday last week, all of them in the second half and 15 of them in the final period. He also had nine rebounds, two assists, two steals, and a shot-block while shooting 8 of 11 from the field.
Against San Juan, Rodriguez tallied 16 points and added four rebounds and two steals in a game they won despite missing the services of the top player and former PBA star Joseph Yeo.
Previous winners of the World Balance Player of the Week honors in the North and South Divisions, respectively, were Sta. Maria and Pateros' Rickson Gerero for Sept. 30 to Oct. 6 and Yeo and San Juan's Joshua Saret for Oct. 7 to 13.