Salah storms ahead by 2 with solid 63
476 total views, 1 views today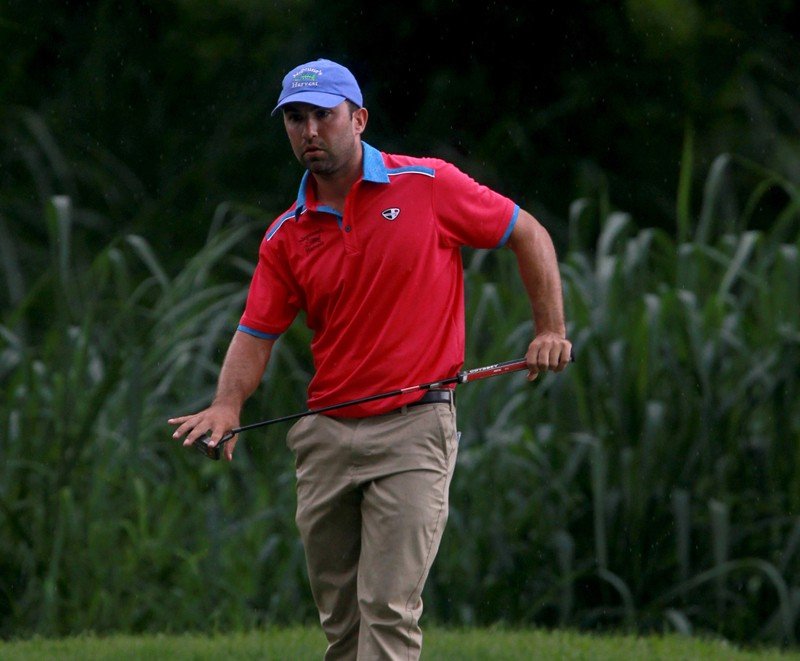 American Josh Salah dished out fine form coming off a long break, rattling off eight birdies in overcast skies for a solid 63 and a two-stroke lead over equally hot-starting Itthipat Buranatanyarat of Thailand and local ace Albin Engino in the first round of the ICTSI Forest Hills Championship at the Nicklaus course here.

Salah, who took a rest back home in Massachusetts after finishing tied for 31st in the Philippine Golf Tour Asia's kickoff leg at Luisita last April, took advantage of benign condition and gunned down three birdies at the back where he teed off. He then strung up four straight birdies at the front, including a chip-in on the par-3 No. 4 then capped his flawless 30-33 card with another birdie on No. 6.
"I took advantage of the course's good set-up and the weather – no rain and wind and a bit cloudy. The course is really good but you need to play wise – go for fairways and greens and take advantage of easy holes and go for pars on the difficult ones," said Salah, who spiked his solid round with a near-impeccable touch on the greens that saw him putt just 23 times, including two that preserved his unblemished slate.
Twenty three others joined the assault on the rolling par-71 layout with under-par rounds but only a few came close to matching Salah's fiery opener, including Buranatanyarat, who came away with three birdies on each nine and came through with six scrambling pars for a bogey-free 65 which Engino matched with his own version of a 33-32.
The leading Filipino bet actually missed moving just a stroke off Salah as he stumbled with a missed green bogey on No. 7 in his closing nine in the early going of the $100,000 event serving as the fourth leg of the second season of PGT Asia put up by ICTSI.
Young Kim Joo Hyung, also fresh from his maiden win at PGT Pueblo De Oro last weekend, charged into early contention in one of the late flights, joining Buranatanyarat and Engino at second with his own version of 33-32, including four birdies in a bogey-free backside start.
Jobim Carlos, the hottest local player on the tour with two victories, a runner-up and two top 10 finishes in the last six weeks, also put in a bogey-free card of 66 he highlighted with an eagle on the par-5 16th for solo sixth.
But while the big guns lived up to their billing, Tony Lascuña failed to flash the form expected of him as the veteran campaigner, winner of the PGT event here the last two years, stumbled at the back with three bogeys in the last eight holes and dropped from the middle of the pack to near the cutoff line at joint 45th with 73.
Other two over pars scorers were Jay Bayron, the last PGT Asia leg winner at Southwoods, and Thai Panuwat Muenlek, who both closed out with 39s at the back, and American Brett Munson, who blew a two-under card after two holes with four bogeys and a double-bogey against two more birdies.
But a slew of others turned in impressive cards to guarantee another thrilling battle in the next three days of the event organized by Pilipinas Golf Tournaments, Inc., including Rolando Marabe Jr., former PGTA leg winner Justin Quiban and club general manager and amateur Judson Eustaquio, who all shot 67s.
American Nicolas Paez, meanwhile, turned from awesome to awful as the recent PGT Del Monte leg winner nearly squandered a sizzling six-under 29 frontside start with a closing 39. He settled for a 68 for joint ninth with Swede Andreas Gronkvist, South African Mathiam Keyser, Englishman Matt Killen and Thai Natchanon Varapornkittirat