Roberto Suelo Jr. ready to defend Chess title
1,126 total views, 1 views today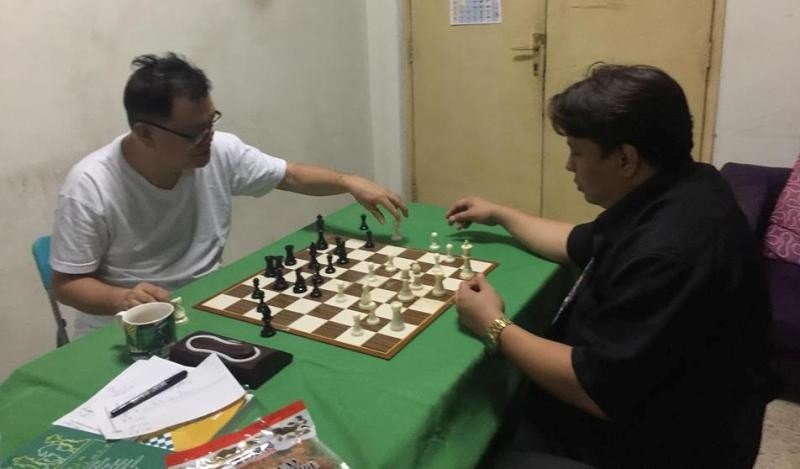 Arena Grandmaster (AGM) and Fide Master (FM) elect Roberto Ramos Suelo Jr. will defend his title when the July edition of the Asean Chess Academy (ACA) Rapid Open Chess Championships gets underway on Sunday, July 8, 2018, here at the Bukit Timah Shopping Centre.

"I hope to perform well in this event," said Suelo, an active member of the International Churches of Christ (ICOC) in Singapore.
It shall be recalled that Suelo, a chess instructor, and chess coach here won twice the prestigious Asean Chess Academy (ACA) Rapid Open Chess Championships last May.
He won the Labor Day Tournament last May 1, 2018, followed by May 13, 2018 rapid chess event.
Suelo, a former top player of Barangay Malamig Rizal Technological University in Mandaluyong City is also leading the way in the SCF HP Invitational Training League (Standard Time Control).
Last weekend, Suelo beat Zhengyong Jayden Wong after 43 moves of French Defense in Round 1. He will play Siew Kai Xin in Round 2 on Saturday at the Singapore Chess Federation headquarter in Bishan Street here.
He is also competing in the 15th Malaysian Chess Festival on August 17 to 27, 2018 and the Penang International Open and Johor International Open in December in Malaysia in his bid for clinch the coveted International Master (IM) title before the year ends.