Roseanne Barr's Hitler photos from 2009 resurface; 'Roseanne' producer urges viewers to ignore 'background noise'
325 total views, 4 views today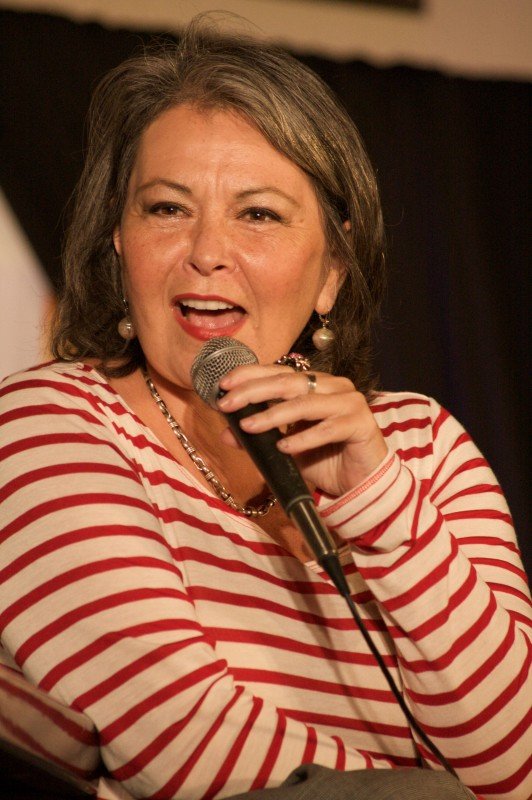 Some photos of comedienne Roseanne Barr as Adolf Hitler, which were taken from a 2009 photoshoot, have conveniently gone viral on social media this week and as netizens call for a boycott of her rebooted ABC series, a "Roseanne," producer appealed to viewers to look at the controversy with an open mind.
The photos of the comedienne as Hitler were originally from a satirical Jewish magazine called "Heeb." Although Barr indeed dressed as Hitler for the photoshoot, it's going viral this week with the wrong context, according to Snopes.
In the 2009 article that came with the pictures, writer Oliver Noble said that Barr, who is Jewish, asked to dress up as the dictator. The photos already created controversy back then and Barr was also criticized for it, but the satirical magazine's publishers said it wanted to highlight how Holocaust jokes have been making its way in pop culture in recent times.
Barr's Hitler photos popping up on the Internet again comes as her "Roseanne" revival series pulled big in the ratings. Since its debut two weeks ago, 25 million viewers followed the show and 7.3 million came from the younger demographic.
ABC has already signed up the series for another run next season. Even President Donald Trump congratulated Barr for the successful return of "Roseanne." The actress and her character on the show are both Trump supporters.
"Roseanne" producer Bruce Helford told The Hollywood Reporter that despite the Hitler photos, he's aware Barr supports Israel. He also appealed to viewers to separate the show from the controversy and the attacks that Barr gets online for backing Trump.
"Watch the show without the accompanying background noise," Helford said.  "There should be an understanding that there is a difference between people's personal politics and what you present onscreen," he added. "Everybody, including Roseanne, wanted the show to be balanced."
"Roseanne" airs Tuesday nights at 8:00 on ABC.