SAP Young Professional Program in PH graduates first batch in Southeast Asia
328 total views, 1 views today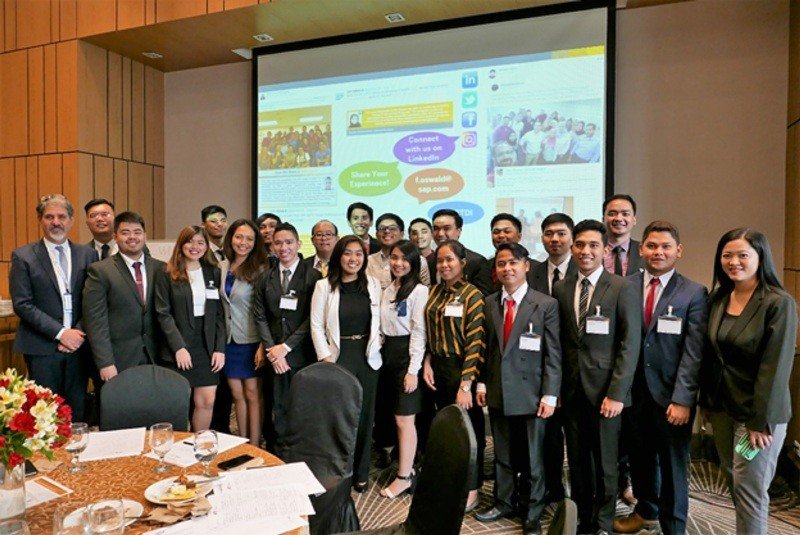 Training initiative empowers young, bright Filipino tech talents to lead in the digital economy
SAP SE (NYSE: SAP) recently recognized its first set of young Filipino professionals, who completed SAP's Young Professional Program here in Manila.

Developed by the SAP Training and Development Institute (SAP TDI), the program is a training initiative offered to unemployed or underemployed young professionals from across the country, who are passionate about starting a career in technology. It is also in line with SAP's vision to improve people's lives by shaping the next generation of talents in the Philippines by supporting sustainable employment opportunities for top graduates from local universities.
A total of 23 bright and young professionals in the fields of engineering, office administration, and management information systems were the first graduates in the Philippines and the first to graduate in Southeast Asia. They underwent a series of intensive trainings designed to boost their skills and knowledge necessary for them to thrive and succeed in the digital landscape.
Among the topics included in the three-month course are the SAP Skills lectures which allowed the graduates to gain professional experience on a set of SAP solutions, as well as SAP certification for SAP HANA Platform and SAP Business Intelligence. The curriculum also included soft skill workshops on Design Thinking, interview techniques, communication, and presentation skills.
SAP's Young Professional Program (SAP YPP) also encompassed topics that equip the participants as they enter the corporate workforce by giving them the opportunity to network with future employers within the SAP ecosystem. It also aimed to nurture their business system knowledge and entrepreneurial mindsets, which can come handy should they decide to establish their own companies.
After finishing the course, the 23 young professionals graduated as SAP Associate Consultants, helping them to explore employment options with SAP partners and customers. It also allowed them to gain a competitive edge against other young professionals in pursuing various career paths within or beyond the SAP community.
Edler Panlilio, country manager of SAP Philippines, said that "It makes me proud to see young Filipino talents gain access to a leading industry credential and the network to thrive in today's dynamic digital world. The SAP YPP program is the first in Southeast Asia and pioneering this in the Philippines is a testament of SAP's 45-year purpose of helping the Philippines run better and improve people's lives."
The Young Professional Program was first hosted in Southeast Asia last year, with its pilot classes in the Philippines and Indonesia. However, it has been actively held by SAP TDI in different parts of the world since 2013. To date, the program has over 1,300 graduates across 15 countries. More than 98 percent of these young talents have been placed with customers, partners, or within SAP.