Ayala Malls houses 13th Cinema One Originals
743 total views, 1 views today
Ayala Malls Cinemas showcases the works of the most promising Filipino filmmakers and actors this year at the 13th annual Cinema One Originals festival this November 13-21.

This year's Cinema One Originals theme "Walang Takot" (No Fear) harmonizes with Ayala Malls Cinemas' unwavering passion to provide an avenue for local talents, and provide quality films for its valued patrons.
Since 2005, the Cinema One Originals Film Festival has showcased brave, timely, and captivating films that made an impact on the landscape of Philippine cinema. Offering a wide array of feature films, short films and fully restored timeless classics, it is a festival that grants three million Pesos to select filmmakers, and gives them creative freedom to execute their films.
This year's Cinema One Original Festival poises itself as fearless with its tagline "Walang Takot". "Fearless is also about how we are embracing change. Movies are changing, the way we make them and the way we see them. There is a new audience emerging, possessed with a deeper intimacy, and enthusiasm for new things," says festival director Ronald Arguelles.
Mr. Amir Precilla, Ayala Malls Cinemas General Manager goes on to add, "We at Ayala Malls Cinemas are delighted to once again house this year's Cinema One Originals festival, as we want to promote further the Filipino talent. We take pride in knowing we took another step towards the promotion of Filipino artistry."
Setting the landscape for the festival that is truly fearless or "Walang Takot", Ayala Malls Cinemas recently held the festival's launch where celebrities such as acclaimed actress Sylvia Sanchez, young actor Enchong Dee were in attendance. Martin McDonagh's 2017 Toronto International Film Festival hit, "Three Billboards in Ebbing, Missouri," which stars Academy Award winning actress Frances McDormand (Fargo) and Emmy Award winner Woody Harrelson (Cheers) was screened during the opening night. A series of exclusive invitational gala screenings were also done in TriNoma and Glorietta 4 cinemas last November 12-14.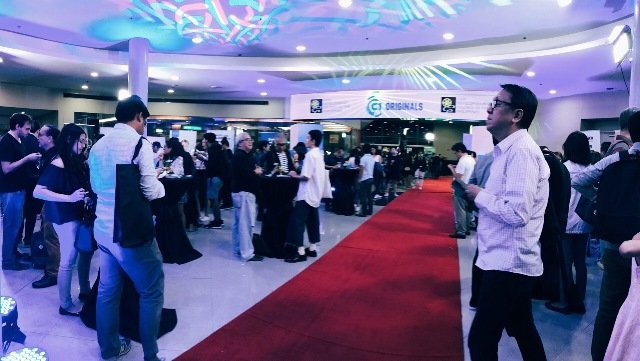 The films that are part of this year's Cinema One Originals competition include Giancarlo Abraham's "Paki", Shireen Seno's "Nervous Translation", Richard Somes' "Historiographika Errata", Dan Villegas' "Walang Forever", Kip Oebanda's "Nay", Fatrick Tabada and Rae Red's "Si Chedeng At Si Apple", and Joseph Teoxon's "Throwback Today."
All set to be screened during the festival are restored classics such as Marilou Diaz Abaya's "Moral" and "Karnal", Jeffrey Sonora's "Asedillo", Celso Ad Castillo's "Tag Ulan Tag Araw", Danny Zialcita's "Langis At Tubig", and "Karma", and Lino Brocka's "Cain at Abel"
The festival will showcase international features with a 13-film line up which includes Robin Campillo's "Beats Per Minute", Claire Denis' "Let The Sun Shine In", Francois Ozon's "L'Amant Double", Ildiko Enyedi's "On Body And Soul", Joachim Trier's "Thelma", Hirokazu Koreeda's "The Third Murder", Kiyoshi Kurosawa's "Before We Vanish", Sebastian Leilo's "A Fantastic Woman", Amit Masurkar's "Newton", Lucrecia Martel's "Zama", The Safdie Brothers' "Good Time", Warwick Thornton's "Sweet Country", Luca Guadagnino's "Call Me By Your Name" and the 4K restoration of Steven Spielberg's science-fiction classic "Close Encounters of the Third Kind".
Experience the Cinema One Originals Festival at its best only at Ayala Malls Cinemas this November 13-21. Visit www.sureseats.com for schedule and advanced bookings.