Original HP inkjet print cartridges promises reliable printing performance
695 total views, 2 views today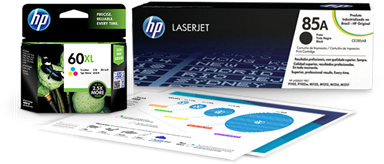 Apart from producing the most number of quality pages, a printer's performance also takes into consideration its dependability, especially during continuous operations. For HP deskjet printers, reliability is demonstrated in how its high-quality cartridges outlast the competition, providing small business and households with a trustworthy, hard-working machine.

Buyers Laboratory LLC has conducted a comparative reliability evaluation where it tested original HP black and color inkjet print cartridges against refilled cartridges from leading refill service providers in the Asia-Pacific region.
The reliability performance study revealed that none of the original HP inkjet print cartridges tested failed, whereas an average of 64% of the refilled cartridges tested were either dead on arrival or reached early end-of-life. Separately, the refilled black cartridges had 56% average failure rate while the refilled color cartridges had a 72% average failure rate.
Cartridges which failed to operate upon installation, with substantial leakage at the start or during testing, or those which printed only 10 or fewer pages were considered dead on arrival. Those with page yield of less than 75% of the HP mean page yield were considered to have reached early end-of-life.
To conduct the test, 252 original HP inkjet print cartridges were tested alongside 576 refilled cartridges. 36 old, previous, and current-generation HP printers were used to capture a wide range of HP products that most users may own.
Prior to conducting the test, each black and color cartridge was inspected for leaks or damages. Each cartridge was tested in parallel and printing was done continuously until cartridges failed to print or stopped printing.
The test results prove that home office and household consumers can truly rely on HP printers and original HP inkjet print cartridges to produce high quality pages, anytime.
Experience a hassle-free printing with HP deskjet printers and original HP inkjet print cartridges. Get them both at authorized HP resellers nationwide.