Stephon Marbury has emotional moment with Beijing fan
676 total views, 2 views today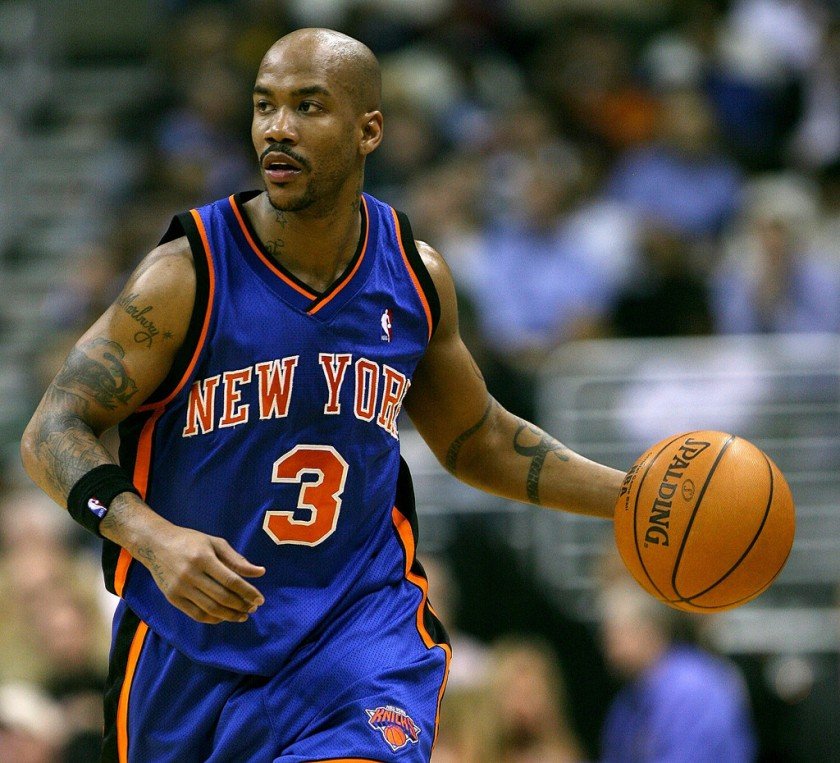 Stephon Marbury had to wipe tears from his eyes.
He had just shared a surprising, emotional hug with NYU freshman Zhou Sheng Kang. The 19-year-old student, who grew up in Beijing, was overcome with emotion while standing a few feet away from the player he watched lead his hometown team to three Chinese league championships.

Marbury was speaking at a question and answer session for incoming NYU students at the school Wednesday, touching on his career with the Beijing Ducks that included the franchise's first championship in 2012.
"I had no clue. I couldn't stop crying," Marbury said of meeting Zhou . "I know how he feels, and he's sharing the feeling of how happy he is. It goes to show the level of respect and love that comes from winning championships. Being a New Yorker, it's like if the Knicks won a championship for the first time."
Zhou, who was holding a scarf emblazoned with the city's soccer team, Beijing Guoan, didn't know Marbury would be speaking at an NYU dorm until Tuesday.
"It was like a dream come true meeting him," Zhou said.
Marbury had a few stellar seasons in China after an NBA career that included stints with five teams, and he's become an iconic figure in the country. He has a statue and was featured on a postage stamp in Beijing, and then he got a museum and a musical in his honor. He even starred in an autobiographical movie titled "My Other Home" and won Best New Actor for his performance at the Shanghai Film Festival.
"I never in a million years would have thought any of this would have happened," he said.
Marbury's playing days will end after this season, but the 40-year-old New York native will stay near the game. He wants to coach the Chinese national team, and Yao Ming has told him he'll be considered if he learns Chinese. Marbury plans to take classes during the upcoming season. He may also try his hand in the Big3 3-on-3 league.
"Basketball is my life and I definitely will still be involved with it," Marbury said.
Marbury also has his Starbury athletic shoe and clothing company to keep him busy. He re-launched the Starbury brand in 2016 after it first hit the market in 2006. His shoes are sold for as low as $15.
"We understand the dynamics of what we need for the shoes to be made and get them to our warehouse," Marbury said. "The way social (media) is and how platforms are set up with Instagram and Facebook. It's the perfect time for us to be able to sell the products we have. People can buy products so fast with just three or four clicks. It's amazing for us with impulse buying. The timing couldn't have been better for us."
He gave out sneakers to all the NYU students at the event and spoke of how he still wants to make affordable shoes.
"I grew up one of seven kids and my mom couldn't afford to get us any of the $150 shoes," he said. "I want to make sure that people can always have affordable shoes to wear."
He respects what LaVar Ball and his sons are trying to do by building their own brand from scratch, but he thinks they're off in pricing their sneakers at $500.
"I think that's where the message is a little mixed up at," Marbury said. "Where they're making people make a decision is where the price comes in." (AP)