Broncos Going Through Payton-Wilson Connection Birth Pains, Can It Be Fixed?
595 total views, 25 views today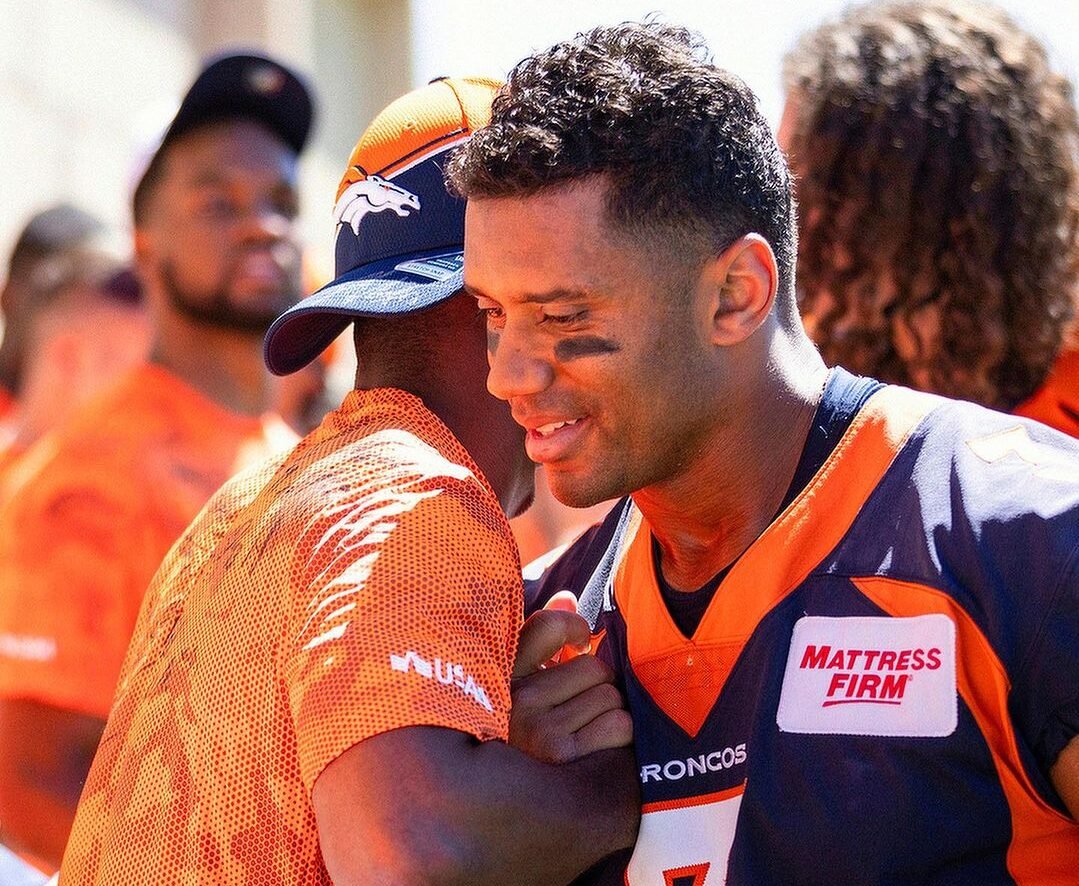 The Denver Broncos are in a period of adjustment with Sean Payton and QB Russell Wilson trying to work it out. So far, their tandem has failed to produce results.

The 34-year-old QB had a decent outing in their loss to the Washington Commanders, 33-35, the Associated Press reported. However, the effort appeared to have fallen short of Payton's expectations.
In the post-game, Payton singled out the offense's lack of urgency getting in and out of the huddle. Aside from that, he batted that Wilson had to be better per reporter Brandon Krisztal.
Here's Sean Payton postgame pointing out the offense's lack of efficiency at times pre-snap. And maybe making calls using a wristband may be in their future.@KOAColorado #BroncosCountry pic.twitter.com/OLEQOlfwZQ

— Brandon Krisztal (@BKDenverSports) September 18, 2023
Upon hearing Payton's frustrations, Wilson agreed but believed it wasn't much of a big deal.
After hearing Sean Payton's frustration with getting to the line of scrimmage too slowly, and Mike McGlinchey echoing his HC's sentiments.
Thus, I asked Russell Wilson what he thought about the pre-snap operation/execution. He seems less concerned.@KOAColorado #BroncosCountry pic.twitter.com/1MOyCzh782

— Brandon Krisztal (@BKDenverSports) September 18, 2023
"I thought we've done a really good job getting in and out of the huddles," Wilson said in the post-game presser.
The current state of Denver Broncos football is understandable since they are still trying to figure things out.
Wilson needs to get used to the plays of Payton. On the other end, the 59-year-old coach needs to find a way to bring out the best in the nine-time Pro Bowler.
In the first half of the Broncos game against the Commanders, it appeared the Payton-Wilson partnership was as advertised. The only problem is that this kind of game brilliance needs to last the full route.
Their Week 2 performance was no different from their Week 1 loss to the Las Vegas Raiders. There is still time to spare and Payton, Wilson and the rest of the Broncos just need to figure it out, The Guardian reprted.