Ayala Malls Cinemas, FDCP to showcase feature films from August 23 to 29
1,710 total views, 12 views today
Ayala Malls Cinemas' latest A-List Series exclusively presents a solid gem of feature films from prestigious festivals around the globe that will run on August 23 – 29, in partnership with the FDCP (Film Development Council of the Philippines), led by Chairman Tirso Cruz III.

Advocating for a rich cinematic experience, Ayala Malls Cinemas brings this rare lineup of films more accessible to the movie-going patrons nationwide. The latest in the series is composed of films that have won multiple awards in various festivals from different parts of the world such as Cannes Film Festival, BAFTA Awards, Oscars and Asia Pacific Screen Awards.
Aftersun, a BAFTA winner for Outstanding Debut by a British Writer and Director (Charlotte Wells) stars Paul Mescal whose work in the film earned him a nomination at this year's Oscars while his co-star Frankie Corio received glowing reviews for her breakout role. Aftersun takes us through the lens of memories between father and daughter, Calum and Sophie. At a fading vacation resort, 11-year-old Sophie treasures rare time together with her loving and idealistic father, Calum (Paul Mescal). As the world of adolescence creeps into view, beyond her eye, Calum struggles under the weight of life outside of fatherhood. Twenty years later, Sophie's tender recollections of their last holiday become a powerful and heartrending portrait of their relationship as she tries to reconcile with the father she knew and with the man she didn't, in director Charlotte Wells' superb and searingly emotional debut film.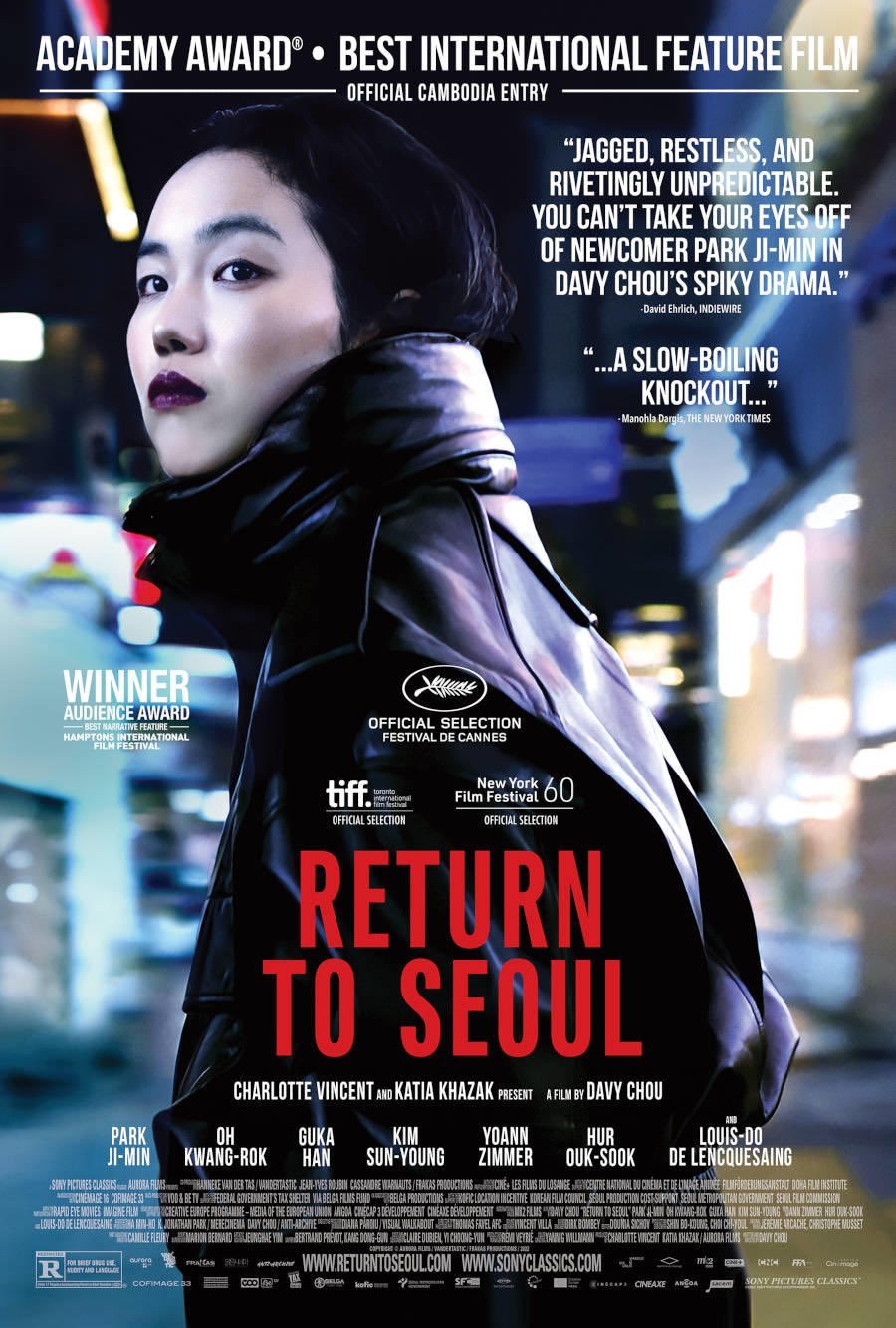 Close is the winner of the Grand Jury Prize at the Cannes Film Festival (2022).Lukas Dhont's second film is an emotionally transformative and unforgettable portrait of the intersection of friendship and love, identity and independence, and heartbreak and healing where Leo (Eden Dambrine) and Remi (Gustav De Waele) are two thirteen-year-old best friends, whose seemingly unbreakable bond is suddenly, tragically torn apart.
Corsage is a fictional account of one year in the life of Empress Elisabeth of Austria directed by Marie Kreutzer. On Christmas Eve 1877, Elisabeth (played by Vicky Krieps who also won the Best Performance in the 2022 Cannes Film Festival), once idolized for her beauty, then when she turns 40 and is officially deemed an old woman, she starts trying to maintain her public image.
Return To Seoul introduces newcomer Park Ji-Min who won 2022's Best New Performance at the Asia Pacific Screen Awards along with Davy Chou who also bagged the Best Director award. The movie takes us along Freddie's (Park) impulsive travel decision to visit friends at South Korea. Freddie returns to South Korea, where she was born, for the first time before being adopted and raised in France. She suddenly finds herself embarking on an unexpected journey in a country she knows so little about, taking her life in new and unexpected directions. The film also stars favorite K-drama actors Oh Kwang-rok (Healer) and Kim Sun-Young (Reply 1988).
Ayala Malls continue to recognize and celebrate the arts and culture in the country and strive to provide its cinema patrons with elevated moviegoing experiences thru exclusive offerings such as these cinematic masterpieces that you can only look forward to at Ayala Malls Cinemas.
Book your tickets at any of your favorite Ayala Malls Cinemas – Manila Bay Cinema, Greenbelt 3, Trinoma, Solenad, Capitol Central, Central Bloc, Centrio Cinema, Abreeza and Harbor Point. Admission prices at P250 in Metro Manila and P200 in provinces.
Follow Ayala Malls Cinemas on Facebook for more of the latest updates.