Energy advocates ahead of SONA 2023: Out with nuclear, in with renewables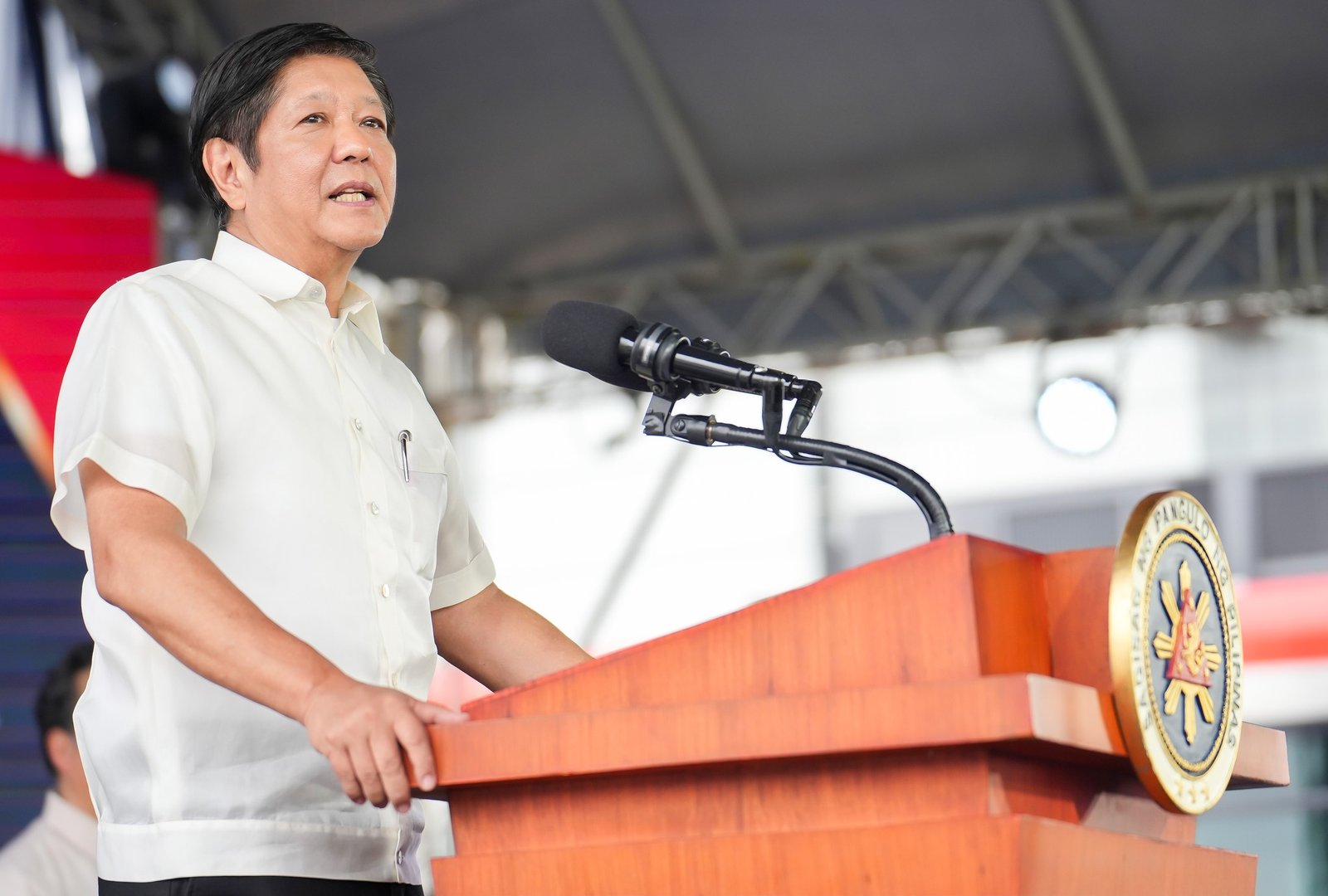 Ahead of the President Ferdinand R. Marcos Jr.'s second State of the Nation Address (SONA), Greenpeace and clean energy advocates demanded the administration refocus its priorities with regard to the energy transition, away from nuclear energy and into renewable solar and wind sources.

The environmental group believes nuclear is a dangerous and costly distraction from genuine energy solutions that will help both electricity consumers and the planet.
The group called the current House bill on nuclear "monstrous," and that the government will drain the country's resources should it keep pushing for nuclear power. Greenpeace also pointed out the lack of information on funding sources for the huge cost of establishing the nuclear regulatory body PhilATOM, along with the costs of radioactive waste management and storage, decommissioning, and a national emergency plan for nuclear disasters. Based on the Fukushima and Chernobyl disasters, preparing for and coping with a possible nuclear emergency would cost the country trillions of pesos that we don't have—expenses that would eventually be shouldered by taxpayers.
Most importantly, nuclear energy also threatens the lives of communities residing near the 27 identified potential sites, and these communities have yet to be represented in any Congress hearing or discussion on the matter.
Greenpeace believes if the government and the public hears out these communities, it will be even more obvious that nuclear energy isn't exactly for the people—it will only serve the interests of private nuclear companies and investors waiting to suck us dry financially and use our country as a testing ground for their untested and dangerous technologies.
Thus, Greenpeace and climate advocates call on the government to drop the nuclear House bill and its nuclear agenda altogether. Rather, they must focus their attention on renewable energy, a much, much cleaner, cheaper, and most importantly, safer energy source that will meet the needs of our country in a time of crisis."
QUOTES FROM GREENPEACE AND COMMUNITY CLIMATE ADVOCATES
Khevin Yu, Greenpeace Campaigner
"President Marcos Jr.'s current "tech-agnostic" energy policy does not heed the challenges of our time and is only a rehash of previous administrations'. Expanding on all sources of energy without focus poses an energy security threat as we are spreading ourselves too thinly, distracting ourselves with nuclear and fossil gas, and missing the opportunity to develop an energy source that is already highly abundant in the country—renewable energy. Increasingly troublesome is the pursuit of harnessing nuclear energy, a problematic and dangerous form of energy generation. For authentic and meaningful change to happen, President Marcos Jr. must recalibrate his energy policy and prioritize a nuclear free energy transition towards renewable energy."
Bishop Jose Colin Bagaforo, President, Caritas Philippines
"While we are fully aware of its possible positive effects [of nuclear]…its negative impacts far outweigh the perceived progress. For one, our government cannot fully guarantee a safe, responsible, pro-people, and pro-environment establishment and operation of the nuclear power plants and reactors. Second, we will be losing more natural ecosystems, forests, agricultural lands, watersheds, and irrigation systems—more than we can afford—when all nuclear targets will be established, forcing our peripheral communities to deal with more devastating climate impacts, food insecurity, higher prices of basic commodities, harassments, and displacements, as they are now experiencing with coal operations, mining, reclamation, and quarrying—which are all government-initiated and regulated projects.
Habang wala tayong nakikitang pagbabago sa kung paano tinatrato ng ating pamahalaan ang mga nasa laylayan, sa pamamagitan ng mga polisiyang nagdadala lamang ng paghihirap at kawalan ng katarungan at tunay na pag-unlad, hindi magbabago ang ating paninindigan."
(As long as we're not seeing changes in how our government treats those in the margins, through policies that only bring hardship, injustice, and the lack of genuine progress, our stance will stay the same.)
Surya Jaikaran, Energy Analyst, Greenpeace International
"Due to construction costs, nuclear power is more expensive than renewable sources of energy. In terms of construction and installation, nuclear is the most costly form of energy, while renewables are the least expensive, even if advanced fusion reactors are deployed commercially, they will not be able to compete with wind, solar and geothermal in terms of pricing."
Derek Cabe, Provincial COORDINATOR and Community Organize
"Ang malalaking problema na ating kinakaharap kaugnay sa nuclear radioactive waste at nuclear disasters ay sapat nang mga dahilan na para lumihis tayo mula sa nuclear direction. Hindi magiging sustainable ang future ng ating enerhiya at ng bansa kung ang transition natin ay isang mapanganib, mahal, at unhealthy source of energy, gayong meron, marami, at posible ang renewable sources of energy."
(The big problems we are facing in relation to nuclear radioactive waste and nuclear disasters are enough reasons for us to move away from the nuclear direction. The future of energy and our country will not be sustainable if our transition is a dangerous, expensive, and unhealthy source of energy, when renewable energy sources exist, are abundant, and are possible.)