'Oppenheimer' Latest Photos of Christopher Nolan's ambitious film to date
Universal Pictures has just released the latest photos of Christopher Nolan's latest epic film "Oppenheimer" that will open in cinemas (PH) nationwide on July 19.

The photos are so stunning that one can't help but get excited on how it will finally roll in cinemas! But first let's meet the characters of "Oppenheimer" played by actors meant to fit into the roles of the movers and shakers that changed the world.
Oscar®-nominated writer-director Christopher Nolan brings to screen "Oppenheimer", his most ambitious and urgent movie yet, a sweeping, epic thriller that delves deep into the psyche of a singular American mind: the brilliant scientist behind the world-shattering invention of the atomic bomb that represented the total sum of human ingenuity, an invention that would remake civilization, even as its very existence threatened the future of mankind.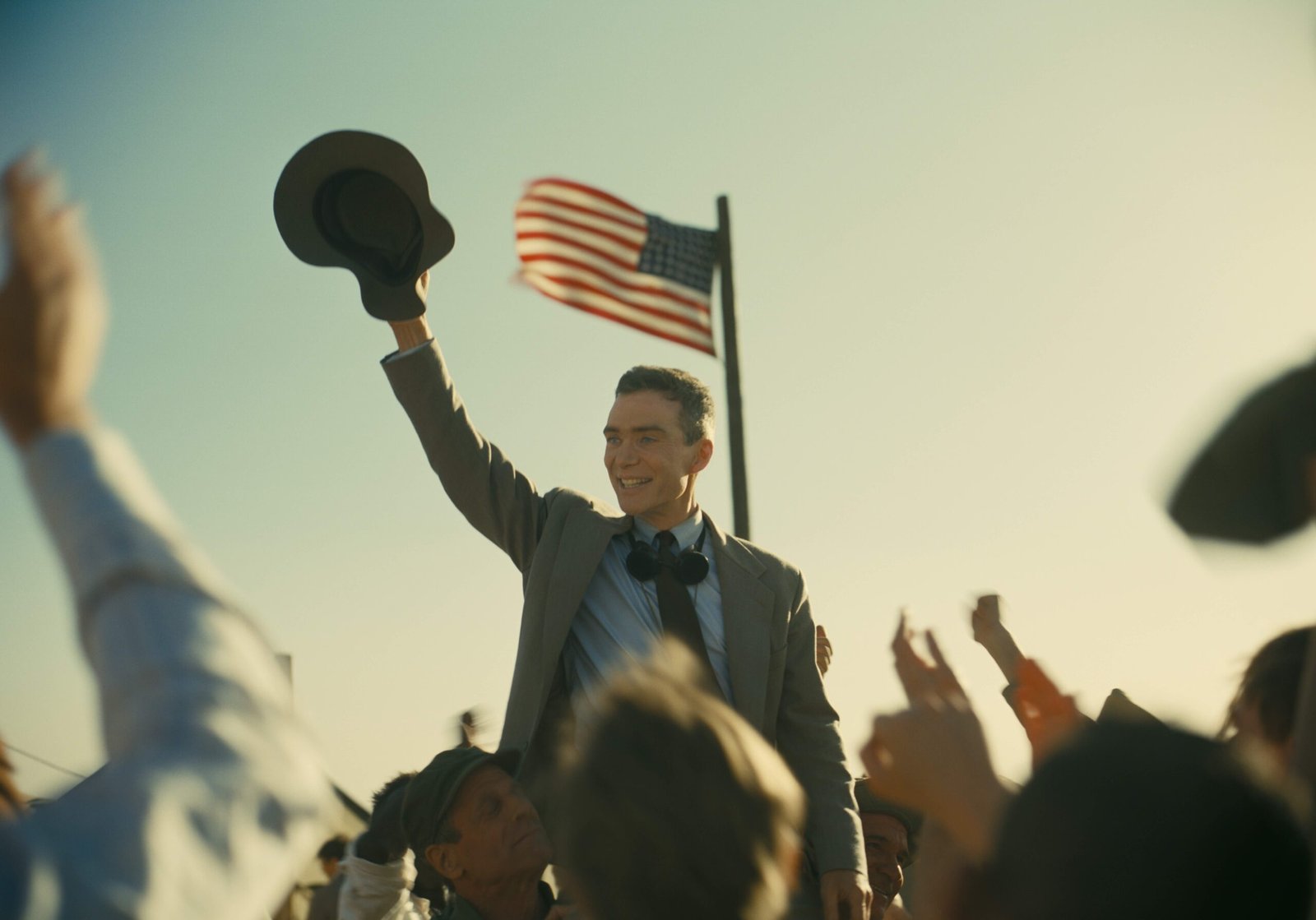 Cillian Murphy as J. Robert Oppenheimer
We've seen Murphy's remarkable works in 28 Days Later, A Quiet Place II, Peaky Blinders – and his roles in Nolan's films The Dark Knight Trilogy, Inception and Dunkirk, and with his latest role in "Oppenheimer" as the titular character, Murphy is about to give us another unforgettable experience at the cinemas as he takes on the man who became known as the Father of the Atomic Bomb. The appeal and challenge of playing Oppenheimer, Murphy says, was doing justice to the physicist's immense intelligence and moral struggles. "We were always chasing after the complexity of Oppenheimer, as he was no simple man," Murphy adds.
Emily Blunt as Kitty Oppenheimer
Blunt, best known for her breakout role and scene-stealing performances in "Devil Wears Prada" and A Quiet Place (I and II) plays another formidable role in Oppenheimer as biologist and botanist Kitty Oppenheimer, who's also the wife of J. Robert. "Blunt was intrigued by Kitty's rejection of social convention or expectation. "Kitty is a character who doesn't do small talk; she only does big talk," Blunt says. "She's complicated, volatile, bewitching all at once. What I really was drawn to with her is that idea of a woman who refused to conform to the sort of feminine ideal of the time, why you need to get married and have children and support your man and that's your job and that's all you're allowed. She just had this defiance against the system that felt so modern."
Matt Damon as Leslie Groves Jr.
To play the brigadier general, the filmmakers recruited Matt Damon, who earlier this year added to a gilded resume of Oscar® nominated performances (and an Academy Award® for co-writing Good Will Hunting) with an acclaimed performance in Air. Groves made significant contributions to the work of building the atomic bomb. For Damon, the appeal of working on Oppenheimer was in crafting an origin story for the world he's known his entire life, formed from the fallout of the Manhattan Project. "I'm a child of the Cold War," Damon says. "I grew up with the consequences of this piece of history. So, without a doubt, this is one of the most important stories of our time."
Robert Downey, Jr. as Lewis Strauss
Lewis Strauss was a founding commissioner of the Atomic Energy Commission in 1947, playing a key role in shaping America's post-war nuclear policy. The Oppenheimer opportunity arrived in Downey Jr.'s life at a moment when he was trying to be choosy following his blockbuster run playing the foremost avenger of the Marvel Cinematic Universe. "I had been cooling my heels for about a year before the pandemic, just reacquainting myself with my family and other interests because I had been working super consistently," says Downey Jr. "But this was Christopher Nolan, doing something that was important to him. The cast was this large gathering of folks who have their choice of projects. And just as soon as we were under way, world events lined up in a way that turned this movie into an important metaphor that could speak to any number of things. So, it was kind of a no- brainer."
Florence Pugh as Jean Tatlock
An intellectual, deep-feeling introvert, sensual, free-spirited, yet prone to bouts of melancholy, Jean Tatlock was a Stanford-educated psychiatrist who had an intense yet tortured romance with J. Robert Oppenheimer. To play Tatlock, the filmmakers cast Florence Pugh, whose performances in Black Widow, Midsommar and Little Women, which earned her an Oscar® nomination, have made her one of Hollywood's brightest young stars. She took the part for the chance to work with a director she admired. "It's a Christopher Nolan movie, number one," says Pugh, "and number two, he has one of the most incredible leads. Cillian Murphy is an actor that I have been watching for quite some time and have been desperate to work with for ages. You'd have to be mad to say no. It felt like I was playing sports with some of the best athletes, so it was truly one of the best experiences that I've had."
Josh Hartnett as Ernest Lawrence
To play the physicist Lawrence, Nolan chose Josh Hartnett, no stranger to big films that tackle the morality of war and military heroics, having played an Army pilot in Michael Bay's Pearl Harbor and an Army ranger in Ridley Scott's Black Hawk Down. Returning to movies after taking time off to focus on raising kids, Hartnett re-engages the genre that made him a star through a different kind of character. "I knew a bit about Oppenheimer, but not Lawrence and how he was instrumental in creating nuclear weapons and what is now our 21st century dilemma," Hartnett says. "He's the most important and impressive historical figure from the 20th Century that I knew nothing about. He developed the cyclotron, developed the concept of big science, he basically gave birth to what is now the super-collider. Everything has changed because of this guy and his tinkering."
Also starring Oscar® winner Casey Affleck as Boris Pash, chief of Army counter-intelligence at the Presidio in San Francisco, Oscar® winner Rami Malek plays David Hill, an associate experimental physicist, Matthew Modine as Vannevar Bush, head of the U.S. Office of Scientific Research and Development, Oscar® nominee Tom Conti as Albert Einstein and Oscar® winning filmmaker and actor Kenneth Branagh plays Nobel Prize winning physicist Niels Bohr.
Oppenheimer is filmed in a combination of IMAX® 65mm and 65mm large-format film photography including, for the first time ever, sections in IMAX® black and white analogue photography.