Jennifer Lawrence sent 'ultimate gift' to Robert De Niro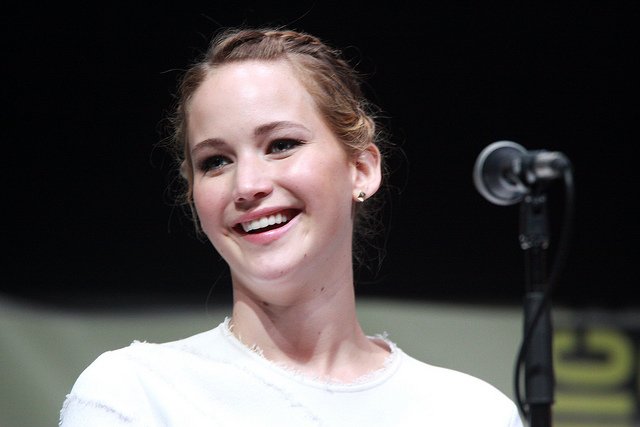 Jennifer Lawrence sent a "baby nurse" to Robert De Niro and his partner Tiffany Chen when their daughter Gia was born.
The 32-year-old actress – who has son Cy, 16 months, with husband Cooke Maroney – gave her 'Silver Linings Playbook' co-star and his partner Tiffany Chen the "ultimate present" when their daughter Gia was born in April.
Asked if she had sent a baby gift to De Niro, she told a caller on 'Watch What Happens Live': "I did one better I sent over a baby nurse.
"I did. I'm really happy for him."
Host Andy Cohen – who is dad to Ben, four, and 17-month-old Lucy – praised Jennifer Lawrence for the gesture, saying a "night's sleep" would be the best gift for someone.
The 'No Hard Feelings' star was also asked how her own son is doing.
She smiled: "He's good."
Meanwhile, 'Taxi Driver' star Robert introduced his daughter to the world on 'CBS Mornings' in May, where he revealed the tot's full name and confirmed she weighed 8lbs 6oz when she was born on 6 April as he showed off a photo of her.
When host Gayle King asked Robert if the baby was planned, he replied: "Yes, this baby was planned.
"We are over the moon. She was brought here by love."
The 'Meet the Parents' star originally let slip the news about his seventh child during an interview with ET Canada.
Reporter Brittnee Blair said: "I know you have six kids…", prompting Robert to reply: "Seven, actually. I just had a baby."
He later told 'Access Hollywood' he thinks fatherhood is both exciting and "scary".
Robert added: "Sometimes I don't think people really know what being a good father is, you know you have a responsibility, but it's a mystery, it's a lot of excitement but scary and you do your best."