Amber Heard 'happily signing her autograph in new home of Madrid' amid rumour she may make Hollywood comeback
917 total views, 8 views today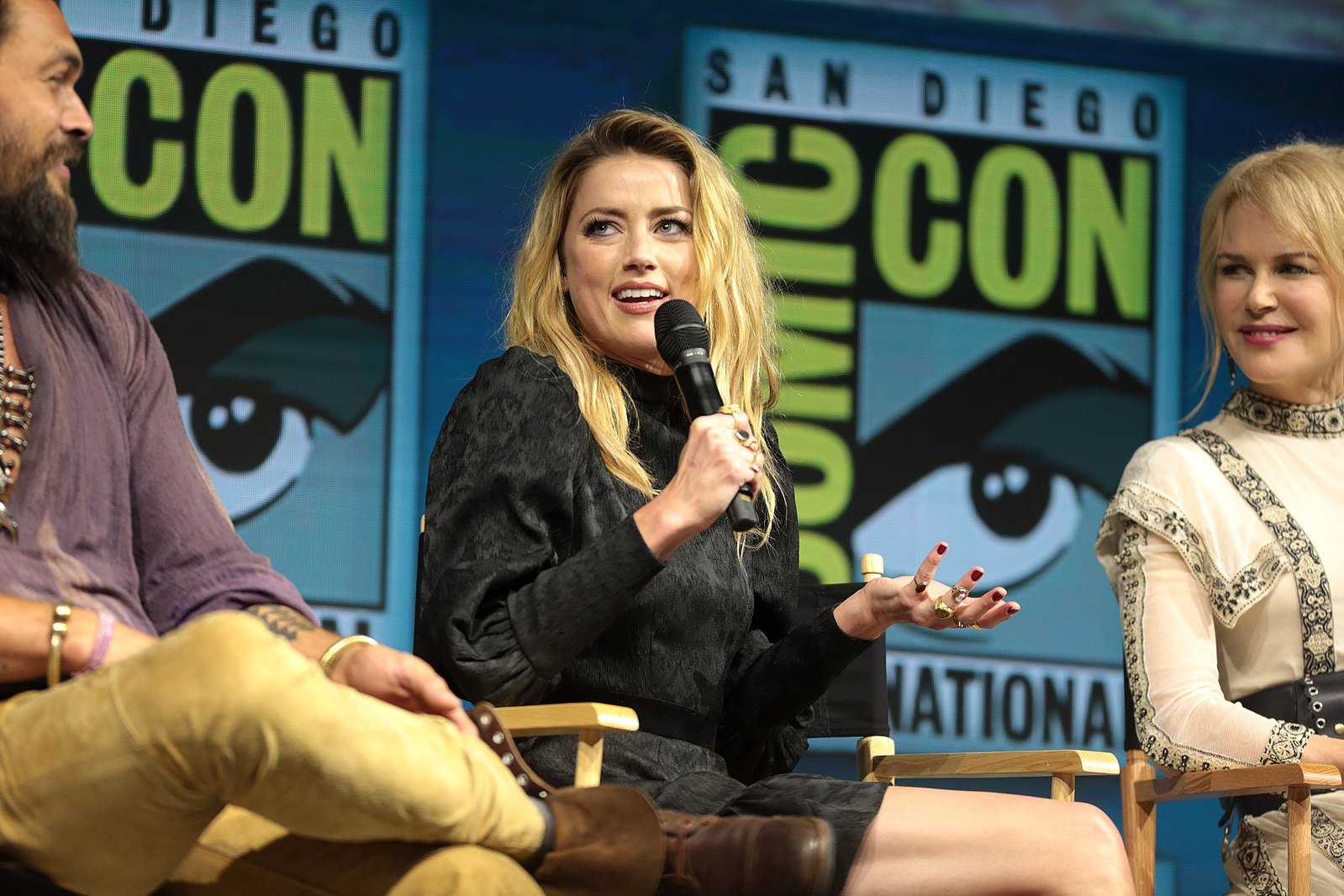 Amber Heard is happily signing her autograph in her new home of Madrid amid reports she may make a Hollywood comeback "for the right project".
The 'Aquaman' actress, 37, who had her daughter Oonagh, two, by surrogate in April 2021, had reportedly "quit" Tinseltown and her acting career to move to Spain's capital, but is still a draw for film fans.
Page Six said she was photographed signing an autograph for one fan on Thursday (11.05.23) while "wearing a massive sun hat as she penned her signature for an eager fan", before posing for a selfie with her admirer.
The Daily Mail last week reported the actress had decided to "quit" life in the spotlight – but a friend has added that even though she is not in "any hurry to return to work or to Hollywood", she "will probably come back when the time is right, for the right project".
Amber sold her $1.1 million home in Yucca Valley, California, in July 2022 for $1.1 million after losing her defamation trial against her ex-husband Johnny Depp, 59, a month earlier.
He had sued her for $50 million in March 2019 for defaming him in a December 2018 Washington Post opinion article, in which she detailed being abused by a partner she didn't name, but which Johnny said was defamatory.
Amber Heard countersued the "Donnie Brasco" star for $100 million the following year, after a jury ruled she should pay her ex $10 million in compensatory damages and $350,000 in punitive damages.
Amber's legal team has said she couldn't afford to pay and it's been reported she filed for bankruptcy after failing to pay the settlement.
Her attorney Elaine Bredehoft told NBC's 'Today' when asked if the actress had the money to cover the pay-out: "Oh, no, absolutely not."
The New York Post said "multiple sources" had said Amber had to switch legal representation during the defamation case and relied on her homeowner's insurance policy to cover the cost of her attorneys.