Tom Holland is 16 months sober
1,036 total views, 4 views today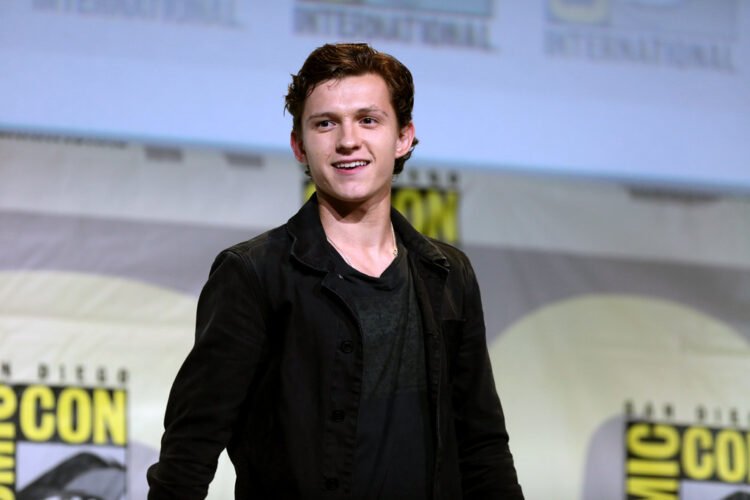 Tom Holland has been sober for 16 months after filming 'The Crowded Room' inspired him to take a look at his own mental health.
The 26-year-old actor has been working on 'The Crowded Room' – in which he plays antisocial Danny Sullivan, who is arrested after a shooting in New York – and he explained the project prompted him to look at his own mental health, and he's now not touched alcohol for 16 months.
He told Entertainment Weekly magazine: "Learning about mental health and the power of it, and speaking to psychiatrists about Danny and Billy's struggles, has been something that has been so informative to my own life."
He found it particularly helpful to learn to "recognize triggers" and thinks that "stress [him] out" such as social media.
Tom Holland admitted working on the 10-part drama series took a huge toll on his mental health in ways he's never experienced before.
He said: "I'm no stranger to the physical aspects of the job doing the whole action-movie thing.
"But the mental aspect, it really beat me up and it took a long time for me to recover afterwards, to sort of get back to reality."
Recalling an incident nine months after filming, he added: "I was seeing myself in him, but in my personal life.
"I remember having a bit of a meltdown at home and thinking, like, 'I'm going to shave my head. I need to shave my head because I need to get rid of this character.'
"And, obviously, we were mid-shooting, so I decided not to… It was unlike anything I've ever experienced before."
Fortunately, the 'Uncharted' actor was supported by his co-stars, particularly Sasha Lane, who plays his friend and roommate Ariana.
Tom Holland said: "She was so helpful for me, because there were moments on set where I really was struggling to understand Danny's reasoning or Danny's actions.
"She would take me aside and was really open and willing to share some of her experiences that were so helpful in the moment."