Adam Sandler calls Jennifer Aniston out on dating choices
473 total views, 1 views today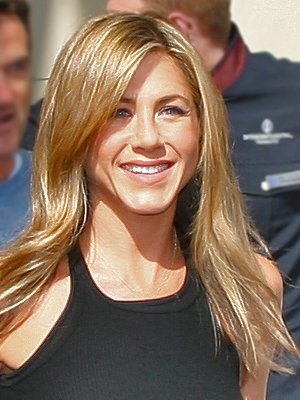 Jennifer Aniston admits Adam Sandler calls her out on her dating choices.
The 54-year-old actress has known her 'Murder Mystery' co-star for over 30 years, and she admitted Adam, 56, has been known to question some of her romantic decisions.
Appearing on 'The Tonight Show', she told host Jimmy Fallon: "If I get anything from him, it's 'What are you doing?' Usually based on someone I'm dating."
It's not all one though, as the 'Friends' legend pointed out that she is more than happy to help him out too.
Jennifer Aniston added: "I very much love to take care of him. He's so concerned with taking care of everybody else, which he really does, and he doesn't take care of himself."
Pausing for a moment, she continued: "I'm sorry to call you out on national television, Adam, but you have to know this.
"And I have a little arsenal of herbs in my trailer, and I make him smoothies when I can and give him all sorts of Chinese herbs when he's exhausted.
"I'm like the mobile pharmacy. I'm the set medic."
Jennifer Aniston admitted Adam's wife Jackie Sandler tells her that his taking her advice lasts "about a minute".
When it comes to her love life, Jennifer – who was previously married to Brad Pitt and Justin Theroux – recently revealed while she would "love a relationship", she isn't desperate for another wedding.
She told Allure magazine: "Never say never, but I don't have any interest. I'd love a relationship. Who knows?
"There are moments I want to just crawl up in a ball and say, 'I need support.' It would be wonderful to come home and fall into somebody's arms and say, 'That was a tough day.' "
Still, the 'Morning Show' star insisted she is happy on her own.
She added: "I feel the best in who I am today. Better than I ever did in my 20s or 30s even, or my mid-40s."