Greenpeace: #OdettePH another 'wake-up call' to address climate crisis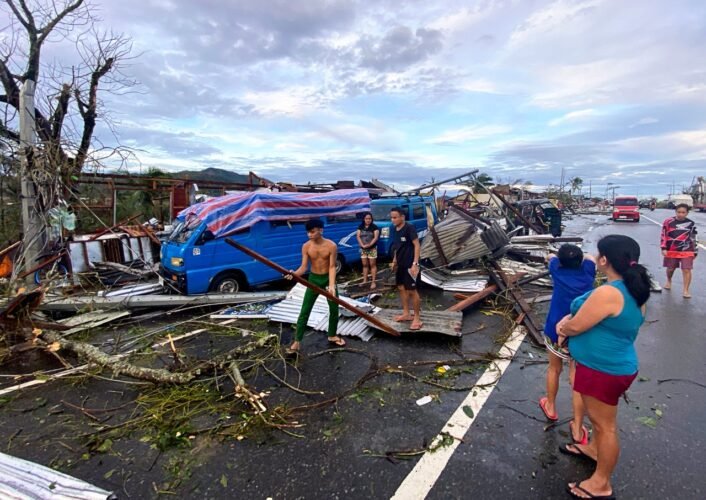 Since entering the country this week, Typhoon Odette made several landfalls, causing significant damage and displacing hundreds of thousands of people in Surigao, Negros, Cebu, Cagayan de Oro and nearby areas.

Reacting to this, Greenpeace Southeast Asia Executive Director Yeb Saño said:
"We stand with our fellow filipinos in Negros, Leyte, Cebu, Bohol, Surigao, and all areas affected by Typhoon Odette. Even with warnings in place, the intensity and the damage brought by this typhoon was unprecedented.
The disaster brought up our collective trauma from previous typhoons such as Sendong and Yolanda, and reminded us that these extreme weather events are now a norm as the climate crisis worsens every year.
As we seek immediate recovery for our fellow citizens in the aftermath of Odette, we demand that our institutions see this as another wake-up call — and this time, they have to take it seriously. These typhoons will get worse, more unpredictable, and more destructive should they remain merely reactionary to the climate crisis.
Support the call for the declaration of a national climate emergency. Demand climate justice, now."