Taking on a Cultural Reset: What can businesses do to thrive?
1,718 total views, 1 views today
Over the past year, organizations that merely dabbled in flexible working have been forced out of their comfort zones. But amid the uncertainty and changes, firms across all industries and sectors eventually figured out how to enable their employees to embrace flexible setups, such as working from home (WFH). 
In the Philippines alone, business leaders are willing to keep their current WFH setups or alternative work arrangements for their organizations. A report released by the Management Association of the Philippines (MAP) and PwC Philippines revealed that 73 percent of 161 surveyed CEOs see their organization implementing WFH setups even after the pandemic. 
Unlikely to slow down in the next couple of years, flexible working setups prompted a cultural reset within organizations. Amid the changes brought not just by the pandemic but also due to the accelerated megatrends, such as the need to transform digitally and the increasing smartphone usage, organizations that are not willing to change, culture-wise, risk the loss of one of the most important elements of their business—their workforce.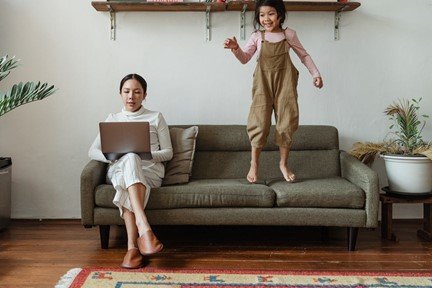 How then can organizations hold on to their key talents and thrive now and in the future?  
For Raul "Cricket" Santiago, president and CEO of Fujitsu Philippines, organizations must redefine the values in their cultural DNA.  
"Organizations must foster company values that would help them create a different workforce culture. More than producing performance and output, they need to create a workplace experience with a greater focus on the safety and well-being of their employees," said Santiago.  
Apart from the current company values that already define the organizations' culture, Santiago noted that it also pays to foster three important aspects—Empathy, Collaboration, and Innovation.   
Empathy. Amid the unexpected events that led up to the new normal, one crucial value often neglected by organizations is empathy. This is one of the most important assets that businesses could offer their employees—being empathetic means listening and understanding the concerns of their employees so they can provide proper support to their specific circumstances. 
Collaboration. Since employees are working remotely, it is integral for organizations to foster collaboration even more by ensuring that everyone stays connected. And it goes beyond just regular virtual meetings.  
Apart from providing digital tools and devices, leaders must ensure that they encourage open and transparent communication, especially on matters that directly affect employees. This mindset builds on a sense of community within the organization.  
Innovation. The disruptions experienced by organizations and their employees last year serve as a salient reminder to be open to changes or get left behind. They need to rethink their workforce strategy by understanding how to reskill and develop future talents and recruit based on future skills and cultural requirements. 
Empowering their employees with digital tools and technologies is also integral. Accelerating further their digital transformation initiatives will help organizations become more responsive and able to pivot quickly in the face of global and local challenges.  
To help foster these values, Fujitsu offers solutions, such as its Work Life Shift offerings, applicable to the working styles amid the new normal and beyond. Under its three categories of "Smart Working," "Borderless Office," and "Culture Change," Fujitsu offers workplace services with a demonstrated record of success, adapted for each customer's unique needs. 
To learn more about Fujitsu Philippines, Inc., visit its website at https://www.fujitsu.com/ph/.