NBA Talk: Less freebies for Harden, Young due to new rule change
10,773 total views, 1 views today
by Henry L. Liao
No thanks to the NBA's crackdown on unnatural shooting motions by players to initiate contact and draw fouls, notably shooting fouls, the number of free throw attempts by "gimmicking" players such as Brooklyn's James Harden and Atlanta's Trae Young is down.

There has been a decrease of nearly 2.5 shooting fouls per game from last season.
Nets coach Steve Nash is claiming that the NBA is unfairly making Harden the "poster boy" of its new rule changes. (Penalty is either a let-go or an offensive foul call.)
In the Nets' first five games, Harden was averaging just three free throw attempts per game. Following a 16-for-19 effort from the charity stripes in a 105-98 win over the visiting Indiana Pacers en route to a season-high 29-point feast, The Beard again was held to three attempts (making two) in the next game in a 117-91 home shellacking of Detroit although he recorded 18 points, 10 rebounds and 12 assists for a triple-double.
In addition to adjusting to the new rule changes, the 6-5, 32-year-old Harden has been struggling to find a shooting rhythm due to the hamstring injuries that struck him late in the regular season and the playoffs last campaign.
Heading into the Nets game against the Hawks in Atlanta on Thursday, November 4 Manila time, Harden is averaging just 18.6 points (his lowest since 2011-12 when he normed 16.8 ppg with the Oklahoma City Thunder), 7.6 rebounds, and 8.6 assists in seven appearances. He is shooting a frigid .398 from the field – the lowest in his 13-year NBA career and the first he has gone below .400.
Moreover, Harden is experiencing droughts in free throws made and attempted at 4.6 and 5.3 per game, respectively, for his lowest numbers since his sophomore NBA season with OKC in 2010-11.
For his career, the left-handed Harden owns per-game norms of 7.5 free throws out of 8.7 attempts.
It's said that free throws are the easiest to make since they are free from any interference.
Then again, you still have to get to the foul line first.
Like Harden, Young has been affected by the NBA's crackdown on "overt, abrupt or abnormal non-basketball moves" of ball handlers looking to fish fouls.
The 6-1, 23-year-old Young leads the Atlanta Hawks in scoring (22.9 ppg) and assists (9.4 apg) so far this season but his point production is more than two points lower than his 25. 3 average last season and a far cry from his four-year career-high 29.6 ppg in 2019-20.
Trae's field goal percentage is a lowly. 430 and his free throw level has slipped to 4.9-for-5.3 – the least since his 2018-19 rookie season. A year ago, it was 7.7-for 8.7.
Overall, Young's career norm is 6.4-for-7.4 from the charity stripes.
If Harden is Exhibit A, then Young is Exhibit 1A when it comes to the decline in trips to the foul line as a result of the league's new rule change.
Expectedly, overall scoring in the NBA is also down by 3.8 points per game from last season.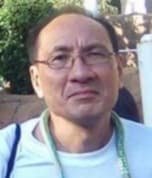 Latest posts by Henry Liao
(see all)